6.2 How to find and register for a Workout
NOTE: This lesson contains content that may only be applicable to active VOHeroes Pro members.
PROS ONLY To register one of our monthly workouts, you'll need access to the Workouts area. Request access if you don't already have it. You'll find a Request Access button on the page if you're not yet approved.
Once approved, click on the Workouts menu on the sidebar (if you're on a computer). It looks like this when the sidebar is expanded:

And it looks like this when the sidebar is collapsed:

If you're on a mobile device, use the hamburger menu at the top of each screen to reach the menu item.
Once you get to the Schedule A Workout page, you'll see a list of workouts that are open for you to register that particular month, including the date and time of the workout.
NOTE: ALL WORKOUT TIMES ARE LISTED AS PACIFIC TIME, NO MATTER WHERE YOUR COACH IS LOCATED.
The workouts are in chronological order:

Click or tap on the summary information of whatever workout you want, with the coach you want, and in the venue you want (in-person or online). For this example, let's say we chose Karen-Eileen's. Hers is online, via Zoom. (Note: we are currently doing online events only, but who knows? Someday that might change.)
Click on that workout summary in the list, and it will expand to show you more information, called the workout details. Review the information, and confirm that you have that time and date open: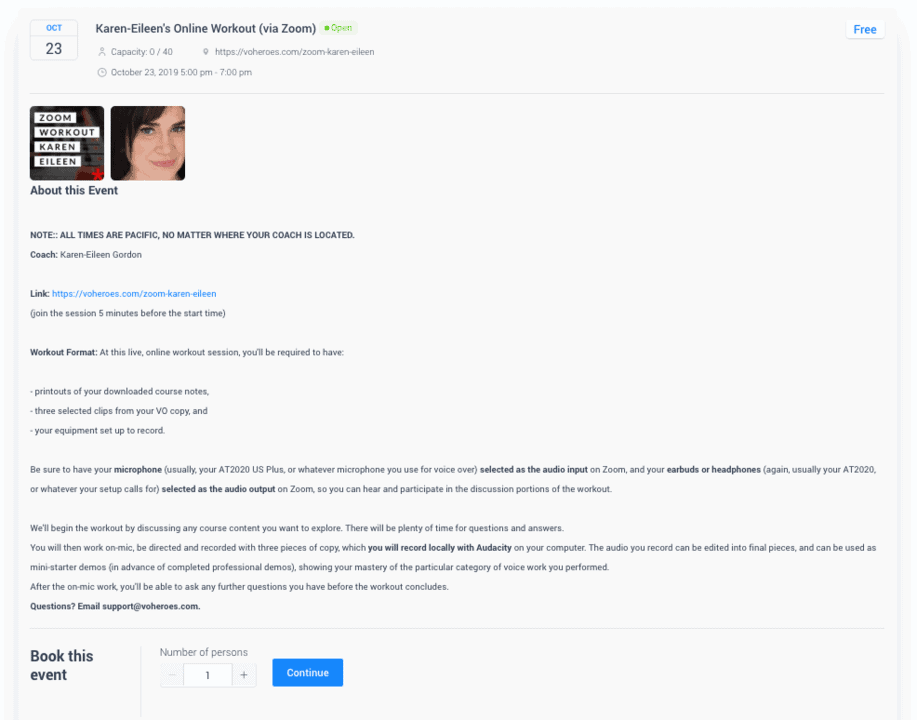 To choose this workout, click on the Continue button below the workout information. If you want to look at another workout, just click or tap on the workout summary in the list.
IMPORTANT: On the next screen, you'll see that, because you're logged in, your registration information is pre-filled on that screen. Just click the Confirm button to confirm your choice.
The final screen will give you the option to put this on your online calendar. This is really useful, and will make it harder for you to forget you've signed up for the workout. Take advantage of that!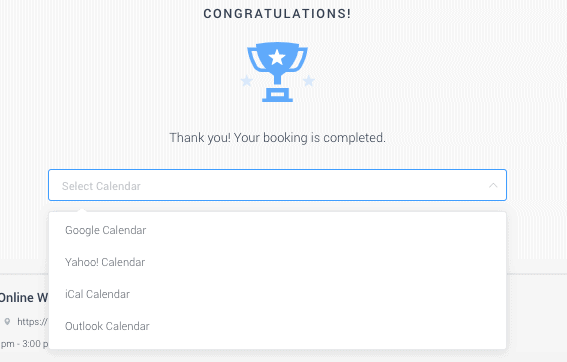 You'll get an email confirmation of your registration, which will include either the address of the physical location of an in-person workout (and parking information) or the link to the Zoom conference room for the particular workout you've chosen.
All set? Did you set a reminder on your calendar for the first of each month to register?
Awesome. Let's show you how to get the most out of Workouts when you attend one.