2.2 The VOHeroes definition of success
I have a pretty simple definition of success: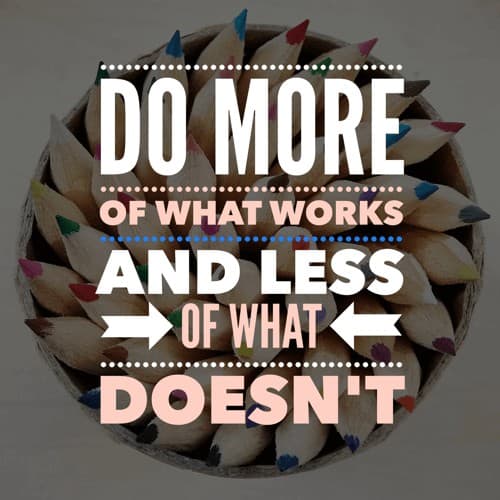 Seems pretty straightforward, right?
You really can't help be successful if you follow this simple recipe, because you'll be increasing, slowly but surely, the number of productive and positive things that you do, the things that work, to move your voice over practice forward, and, at the same time…
…decreasing the time you spend with the things that don't work, and are likely holding you back.
But how do you know which is which?
There's a bit of a problem with leaving it right there, though.
And that is…how do you know what things work, and what things don't work?
That's exactly my job. That's my coaches job. To help you keep those separate.
Our job is to defend the success of your career: showing you what works, and leading toward those practices.
And, at the same time, our job is to lead you away from the practices that don't serve you, that don't move you forward, that don't help you achieve the highest levels of success.
Even when a thing, a process, a rule, a concept FEELS like it SHOULD work.
I hope you'll keep an open mind as you go through the coursework, and give us a chance to help you do more of what works and less of what doesn't.
Here's to your success, hero. And now that we know what success looks like, what tools do we use to achieve success?
Let's first look at our strategy for success, the four keys to a successful voice over practice. Go on to the next lesson.