7.5 How to manage your email address and password
You can update the email address we send your notifications to, and you can also update your password. It's easy.
Just go to your profile menu, choose Account, then Login Information: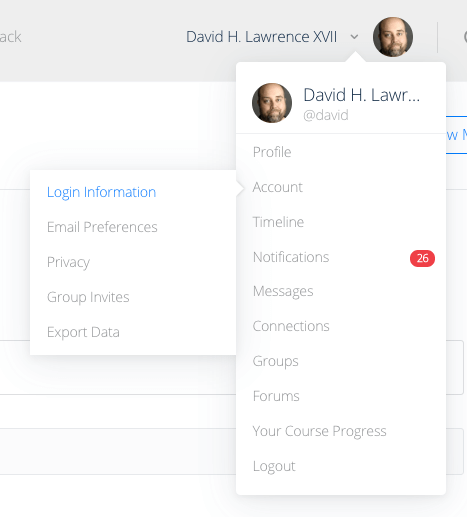 Both your email address and password can be updated there: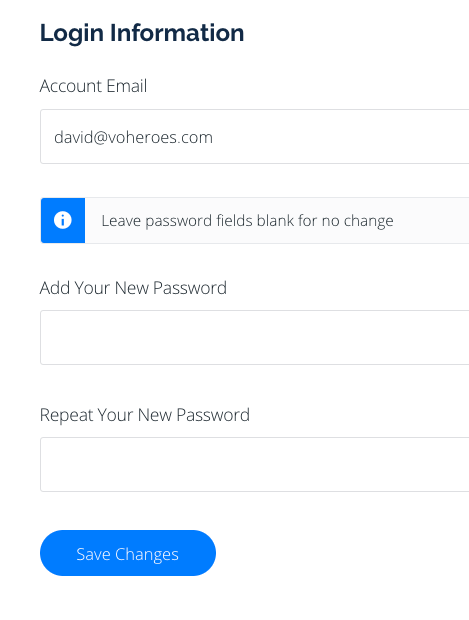 Once you've edited or updated what you need, be sure to click or tap on Save Changes.
OK…we're pretty good to go on Account management. Let's slide over to the left of the website's window and look at the Sidebar.