7.4 Setting your VOHeroes nickname
Choosing Profile >> Edit and then the Nickname box allows you to edit your VOHeroes profile, and you can not only add your profile picture and your cover photo, you can also choose your nickname.
It works kind of like a Twitter handle, even down to the @ sign that precedes your name.
Just click on your account link (either your name or your picture on the top menu), then choose Profile >> Edit and scroll down to the Nickname area to enter your name choice: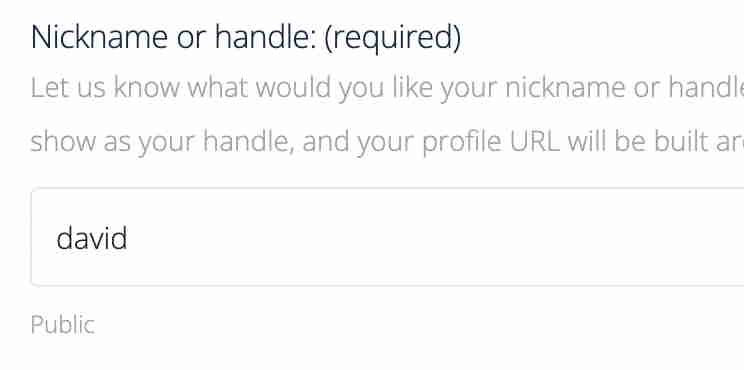 Then, scrolling down and clicking on the Save Changes button will finish the process, and will let us all know what would you like your nickname or handle to be. It will show publicly to others on the site as your handle, and your profile URL will be built around it (https://www.voheroes.com/profile/yourhandlegoeshere).
If you want to change the email address or password you use with VOHeroes, we've got you covered…in the next lesson.