11.1 Joining the VOHeroes Pro membership
Obviously, if you're already a VOHeroes Pro member, you can click the right hand facing arrow above, or if you want to read all this, then skip down to the bottom of this topic, mark it as complete, and move on to the next one.
Joining the VO Heroes Pro membership is a snap, and when you do, you get instant access to everything you've been reading about here in VOHeroes 101.
If registration is open, all you have to do is click the Go Pro link on the top Toolbar menu bar, read a couple of details and click the button to join:

You'll be taken to the checkout page, where you pay for your membership. Once you checkout, you'll immediately return to the VOHeroes.com site, to a welcome page full of stuff to do to make your Pro membership completely awesome: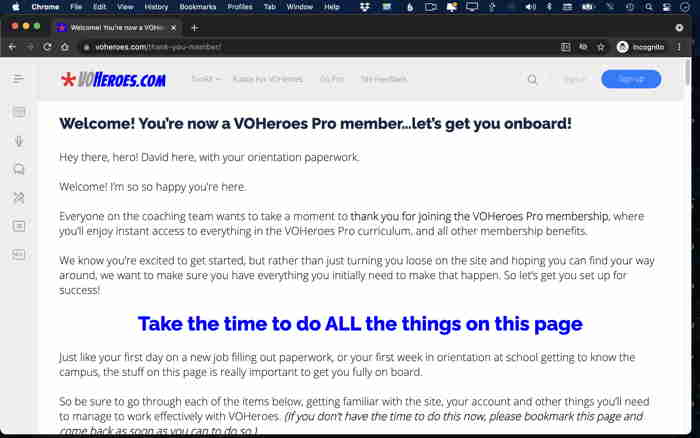 You'll also have instant access to all courses, workouts, ProConnect, the Labs and everything else that comes with your Pro membership, and your home VO gear will be shipped to you immediately.
If you have any questions, contact [email protected].