VOHero Karen Lorre On How To Get Bliss From Anything, Even Rejection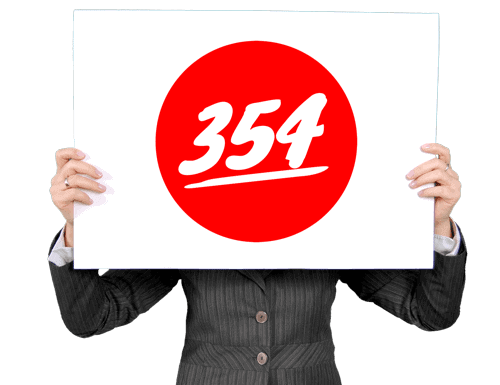 Hey there, hero!
One of my longest relationships in this business has been with a peer, friend and client named Karen Lorre.
She's had a bit of awesome news recently: her book, Chronic Pleasure, shot to #1 on Amazon…and on Audible as an audiobook.
I had a chance to catch up with her recently, and she dropped a really awesome bit of advice on how to get joy out of any part of your life.
Even when the phone ain't ringin', and you ain't bookin' any jobs.
Link to Karen's book/audiobook:
https://www.voheroes.com/get-chronicpleasure
Hope this helps!
David
Raw YouTube Captioning
well hey there hero it's David H
Lawrence the 17th and I recently had an
opportunity to talk to one of my
long-term clients somebody I've known
for years and years and years and
according to her in previous lives as
well
her name is Karen Lorre and she has a
new book out called chronic pleasure
she's a healer and a spiritual adviser
and a just a general awesome person who
lives in this perpetual state of
celebration and bliss and she called me
one day she goes oh this is great my
book and the audiobook that you helped
me make from my book they both went to
number one on on Amazon and on audible
in their categories which by the way is
New Age goddesses how cool is that
we we got on zoom' to talk about what
was going on with her book and her
audiobook and how she came to that place
and and what process is she used and she
said something in the middle of the
conversation that really really found
interesting and in in line with some of
the things that we've discussed about
how to deal with rejection as performers
she said that she well I'll tell I'll
just let this play and you'll see this
is a clip from from the interview that I
just did tell me a little bit more about
this notion of you can feel successful
even when you're not successful what
would be like two or three things that
people don't realize about that process
because I share that with you even when
I don't get booked I don't care even
when I don't ever hear back from an
audition I don't care I feel like it's I
was able to act on a Tuesday at 3:40 my
appointment time for five or ten minutes
and they had to watch me you know and I
was able to be that character for a
while so I feel like you know there are
a lot of people who would love to be in
this business and they sit there and
they go I could do that I could be an
actor
but they never actually move forward in
the process of doing it for fear that
they will fail and feel bad and not feel
successful so I'm I'm really interested
in what that's all about can you give us
like a real quick capsule on that you
know any time you make an attempt to do
anything no matter what the result is
there's gonna be a benefit to you and if
anybody else has been part of it to them
and so that is one thing is recognizing
okay
I didn't get the job it's okay I've
learned something I've learned something
about myself I learned something about
my craft or I've learned something about
you know auditions or about different
people or different characters or
different writers or whatever whatever
it is I've learned something and I've
caused whatever it is it causes me to
grow and then also I realize this a
couple like many like several years ago
I don't know maybe six years ago or
seven years ago when I would meditate I
would feel this and I still feel this I
don't even have to meditate anymore but
I would feel this celebration all around
me and I realized it's not just around
me I realize that it's around everyone
that were constantly unconditionally
being celebrated and when I tap into
that which I have now learned to do on
an unconditional basis for myself that
energy is constantly fueling me so I
literally I mean even like when I had
the hand injury I'm in the ER waiting to
get seen and I'd still feel that
celebration all around me and I was like
okay this is interesting what'll happen
you know but I knew I knew that
everything is always serving me it's
always benefiting me and prospering me
so even that hand injury ended up
becoming the impetus that caused me to
write the book that caused me to be
aware that I'd found something powerful
that alleviates pain
within my own body and that other people
have that too and so that's like how you
how I feel successful is I basically
tune into that celebratory energy and
and if I before I knew how to tune into
that it was looking to see what did I
benefit even if I you know I tried to do
something and I didn't
succeed there was still some kind of
benefit or learning or or grace that
came because of it so she lives in this
state of celebration she lives in this
state of constant positivity and it
helps her get over that whole business
of rejection and negativity and no one
calling you back and no one telling you
whether you did a good job and and all
of those things that we worry are not
being spoken to us you know that silent
rejection that I talk about not being
spoken to us with her it doesn't matter
because whatever she's doing she finds
value in and I'd like to submit that
that might be something you can use you
tell me is that something that you look
at god she's just way too positive for
me I could never be like her or do you
look at that and go huh
maybe I can take something from that hmm
let me know in the comments below I'd
love to get your take on that and and
also on the whole idea of what it's like
to be an actor who is constantly facing
the possibility and the likelihood that
they won't get booked on something below
this video there's a comment space leave
me your comments there if you want to be
on my list I'd love to have you on the
list go to the very bottom of the page
and choose get on the list I'm David H
Lawrence 217th
I thank you so much for watching and I
thank Karen Lorre for her comments and
I will talk to you tomorrow.