Maybe You Should Get Started (Or Stop Stalling)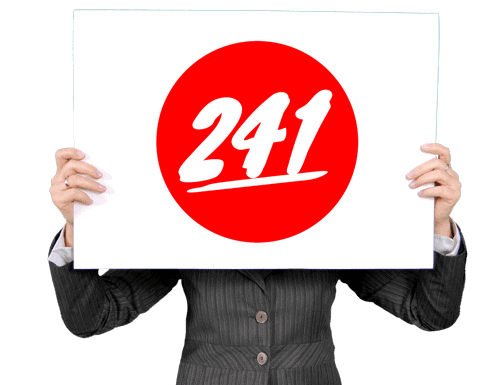 Hey there, hero!
People respond differently to "toward" language than they do to "away from" language.
So I'm going to try to cover everyone that ever watches this video.
Toward language: get started.
Away from language: stop stalling.
Hope this helps!
David
Raw YouTube Captioning
hey there it's David H Lawrence the 17th
and today I want to talk to you about
your language your language actually the
language that you react to one of the
ways that people are kind of
compartmentalized and it's on a spectrum
so you're not one or the other is how
you react to what some psychologists
call toward language or away from
language so as an example toward
language is here are ten ways to do this
world class the best in the world do it
great and away from language is here are
five things you want to avoid making
serious mistakes or you'll fail you know
toward language is encouraging it's
positive it's how to accomplish
something by doing the right things away
from language is also encouraging and
positive but instead it's telling you
how to avoid dying or complete an utter
failure by not making these mistakes so
it's two ways of getting to the same
place and what I'd like to submit to you
today with the words maybe you should
before each one of these phrases is both
the toward language and the away from
language that talks about moving to the
next point in your life or putting into
motion a project that you wanted to do
or up leveling your life in some way
professionally or physically or
relationship wise the toward language is
hey maybe you should get started just
get started even if it's a little thing
we've talked about this before one
little thing one step one little tiny
step that puts you in motion toward what
you want toward the goals that you want
that's the toward language
be away from languages maybe you should
stop stalling
maybe you should stop trying to get all
your ducks in a row and making sure all
your pencils are lined up straight and
making sure you have a clean slight of
paper clean notebook nothing messy
everything's lined up perfectly and even
then I'm hungry or I need to go to the
bathroom or yeah I you're stalling stop
stalling
so again proceeding both phrases with
maybe you should toward language get
started do it now you want to become a
professional at something or you want to
uplevel your your skill set at something
get started do it now
away from language maybe you should stop
stalling you want to uplevel yourself
you want to become a pro at something
stop stalling stop making excuses just
try it you're gonna make mistakes it's
gonna be a little messy it's not gonna
be great right off the bat you're gonna
have to learn what you don't know and
fix it and so on but stop stalling so
which one works best for you you tell me
in the comments below and maybe it's a
combination of the two you know what
works best for you let me know leave me
a comment is it get started or stop
stalling is it the toward language or
the away from language which is it I'd
love to know let me know and let me know
why to have you noticed this in your
life that you gravitate towards the
things that knowed you along and
encourage you and hey go get'em or are
you are you motivated by the things that
say okay here's what not to do so you
don't make a mistake that kind of stuff
I'm a little bit of both I'm a little
bit of both I'm gonna be exploring that
more in the future when I talk about
what really motivates me and maybe it
motivates you too and it's coming up in
the future I'm just I'm just pre saging
so leave me a comment if you want to be
on my mailing list there's a little box
below that says get on the list love to
have you on the list I'm David H
Lawrence xvii I thank you so much for
watching and I will talk to you tomorrow.