Figuring Out Your Characters From Their Menus And Choices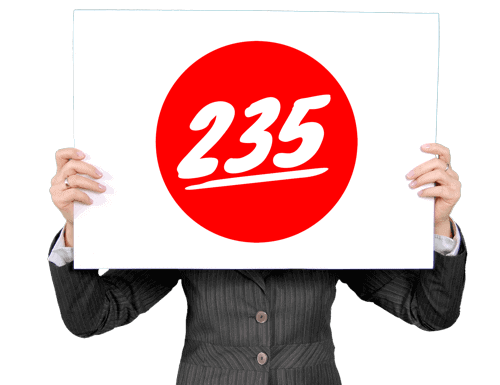 Hey there, hero!
I had a great opportunity today to put to use the idea of personal menus and top choices that we had looked at in a previous video.
And I was able to apply that to really exploring a dark character I had to create for an on-camera audition class I'm taking.
And I realized that we can use it not only for on-camera (and not only for very complex characters), but for VO and stage as well – and for characters that are short and sweet.
There's also a fun quiz for you in this video.
Hope this helps!
David
Raw YouTube Captioning
hey there it's David H Lawrence the 17th
and I just got back about five minutes
ago from an audition prep class for
on-camera I loved taking classes I
especially loved taking classes at
Howard fine with Marilyn McIntyre cuz
she's awesome
and I always learn stuff and I always am
able to draw on stuff and in this case I
was able to draw on something that we
had talked about in another video so one
of those videos that I've done during
the course of this year when we're doing
these videos one a day was about how no
matter who you are no matter what your
attributes are you're good you're evil
you're old you're young you're male
you're female you're one particular race
or another or religion whatever you have
a menu of items as you move through life
that you choose from in terms of your
actions based on where you are and
further your menu is different from
everybody else's right depending upon
who you are and you always take the top
choice on the menu again no matter what
you know if you're if you've been raised
a certain way and your environment is a
certain way you're gonna choose the top
menu of your particular item and if
you've been raised with real you know
very different circumstances there's
gonna be a different item at the top of
the menu so what was presented in this
class today and this was on self taping
and prep for going into studio front
camera but this is applicable to
voiceover as well as you sit there and
create your character no matter what
that character is and I'll talk about
this I grabbed the video we shoot
samples in class I grab the video and in
this particular case we were given two
choices we had two monologues to choose
from to prepare for this particular
on-camera moment and in my case the only
one of the two videos that I could do
was this one that was actually created
for a female victim of an abuser but I
had to take it and make it my own and
what I'd love for you to do is watch
this and then afterwards in the comments
below this video tell me who you think I
am where I am
who I'm talking to and what my deal is
okay watch the video I look forward I
wish for those moments but they were few
and far between
I wanted whatever time and affection
you'd give me
no matter what it costs me I know that
wasn't your first choice
but I was just happy to be somewhere on
the list so I let it happen
again and again and again
I tried to be casual I know you wanted
to keep me at arm's length
you used me
and I let you because I really I cared
about you so much
and
I love you that's what I've been trying
to say
and that love is never wrong
even if it comes from the worst
circumstances whether it's based on sex
or long conversations
or abuse okay creepy I know but where
was I who was I talking to more than one
person one person who were they what was
my situation well you know if you look
at the words if the words if you could
look at the words they were clearly
written for a woman to complain to her
abuser to to say to her abuser and to to
really you know call them on the fact
that even though they abused her she was
in love with them so I had to make it my
own in a completely different way and I
did I think but the thing is this action
this exercise you can use in voiceover
when you are deciding what your
character and their best option is the
good news is any writer any copyright or
any writer of a play or a screenplay
that you'd be in they already give you
what the choices are that they make so
you can work backwards and say okay this
helps me decide who this person is and
why that's the choice that they make in
the script this isn't just for creepy
evil villains it's for you know salesman
number two with the car dealer who's
like yeah well this weekend only we've
got a special deal with 0% down and 0%
financing why is that the first menu
item on the list or in an explainer
video why are they saying things the way
they're saying things in a book in an in
the narration of a book you know you
have all these characters you're playing
why is that the best choice they make
they have to make the top choice on the
menu list that's just that's just a
given right so it lets you work
backwards and really analyze your
characters so tell me if this helps you
tell me if this helps give you some
clues in terms of breaking down the
characters that you have to do either on
camera or on Mike or on stage or in
commercials or whatever comment below in
the box below this video I'd love to
know and I'd also love to know if you
sit there and you're going
don't know what you are talking about
menus items carrot what what let me know
I want to make sure because I want to
make sure this is useful for you so
we're about two-thirds of the way
through the year and I'm I'm I'm getting
some ideas for things that I will not
only use on vo heroes calm but also on
other sites that I have and this is one
of them is kind of a key to one of them
so I'd love to know if you want to get
on my mailing list there's a box below
it says get on the list we'd love to
have you in the meantime
I'm David H Lawrence the seventeenth
making the first choice is on my list
and I thank you so much for watching and
I will talk to you tomorrow.