Your Single-A Self Versus Your Triple-A Self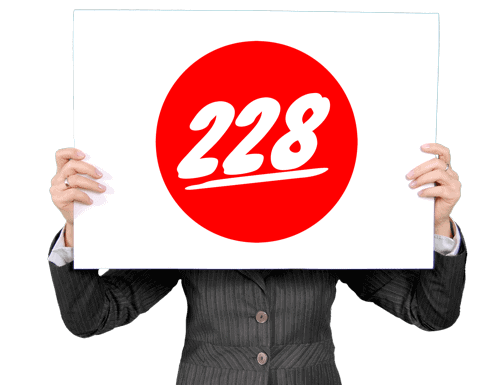 Hey there, hero!
It struck me that in the fight to avoid announcer-iness, the single-A version of voicing copy, you might do well to remember the three other A's.
These can, if you use them as your guide, catapult you to that "conversational" read you've heard so much about.
As you approach copy, consider the triple-A version of you.
Here's what I mean by that.
Hope this helps!
David
Raw YouTube Captioning
hey there hero a couple things happen
this week that I want to kind of combine
and share with you I had someone ask me
once again via email this conversational
read that I keep hearing casting
directors really want this natural
conversational read what's that all
about what what is that how does that
work how do you how do you know when
you've achieved a conversational read
and this is as opposed to an announcer
II read which you know if they want
announcers they can find announcers
everybody's got an announcer in them you
hear that on the radio you hear that on
television you know what the classic
announcer read is but then you say to
yourself okay how can I achieve that
conversational read that non announcer
read so let's say that the announcer in
you is your single a version the the
single a version of how you read copy
and what you do the announcer a four
announcer
what if there was an approach that you
could practice to sort of fit in to put
your fingers in that particular type of
finger slots and beat with that
particular version of use heart so I
would like to suggest that you use not
the single a version of you
but the triple a version of you don't
think how does it sound on the radio how
do they sound what a classic you know we
jump right to that I'm going to do this
very very announcer like right but what
if you choose the three A's that I'm
talking about for your Triple A version
and that is your authentic self the self
that you use when you talk to people and
explain things to people and converse
with people your authentic self your
authority of self meaning your really
well versed you're knowledgeable you're
enthusiastic this isn't something that's
absurd for you to talk about you're you
know very pro whatever the service or
product is that you're selling that
authority
so authenticity and authority and the
third one is agility not pointing a
finger at the authenticity and pointing
a finger at the authority why listen to
me because that brings you into that
announcer area but you're fast about it
you're quick about it you're efficient
about it you can do it quickly so when
you talk about something that you really
like a lot like for example I really
really like ScreenFlow and I was asked
about this day before yesterday my my
client and student and friend Curt
Bonham said what's that software that
you know wasn't heard it was um
Todd sorry Kurt you liked it too but
Todd said what's that editing software
that you use it's like workflow or work
work something and I said no it's not
workflow it's ScreenFlow so if I were to
talk about ScreenFlow I could talk about
it as my single a self ScreenFlow is
made by Telestream not that you know
that's sort of a cartoonish version of
it but that's the that's the approach
you take when you go right to that
ScreenFlow is made by Telestream right
you've got energy and you're speaking to
a big room and you've got a smile on
your face but what if I was just
authentic me authoritative what I love
about it and agile I can do it quickly
it's ScreenFlow ScreenFlow is bi
Telestream it's available for Macintosh
it's about $129 now think about that
when you take a look at a piece of copy
do you go right for the single a version
of yourself the announcer version
because that's what you grew up with
that's what you're familiar with that's
what seems to make sense where can you
take the moment to look at something
look at a piece of copy and say how
would I say this if I was just being me
if I was just being the authentic
version of me not a super cool new
awesome version of you that's worth
getting paid for what they do but
actually just you you still are worth
getting paid being just you and that
authenticity that that says I know what
I'm talking about happy to help you and
the agility of being able to get right
to it and not call attention to it but
get right to it so the triple a version
is the authentic authoritative and agile
version the single a version the
announcer II version which would you
rather have let me know in the comments
below I'd love to find out if this is
resonating with you I'd love to find out
if this is something that is helpful if
you want to join my mailing list and be
notified when these videos come out
please join below at the bottom of the
screen there's something that calls get
on the list you can get on the list I'm
David H Lawrence the 17th I thank you so
much for watching and I will talk to you
tomorrow