What If The Content In An Audiobook Is…Uncomfortable?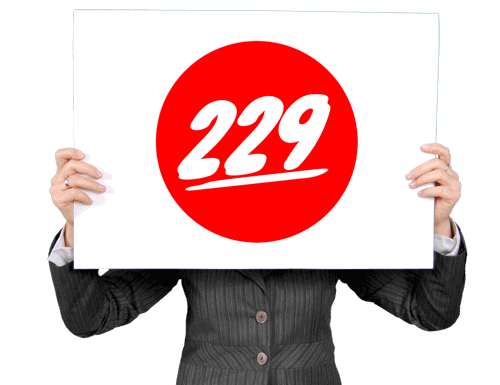 Hey there, hero!
A question was recently asked in the private discussion group for the ACX Master Class, and the answer didn't precisely match the question.
Someone asked about how to cancel a contract if it was discovered that there were racial slurs in the book, and how to go about doing that with ACX.
My answer included the notion that how you cancel wasn't the right question. The right question was to ask if you should cancel.
Hope this helps!
David
Raw YouTube Captioning
hey there hero today I want to talk
about something that apparently is a
thing that I wasn't aware of because I
would never have occurred to me that it
would be a thing but apparently it is
and what it has to do with is our roles
as narrators and audio books actors in
television shows plays films you know
pretty much anywhere where we would be
playing a character or relating what a
character would do via narration one of
the members of this past summer is a CX
master class posted something and and
started down a a very specific path with
the question and the answer and it I I
kind of upended him in a way but I
wanted to share with you he said I've
run into a situation I hadn't expected
the book I'm narrating has racist slurs
used by two minor characters and I don't
want my voice recorded saying them does
a sex allow for withdrawing from a
contract for such reasons I can't find
that info anywhere well there's a good
reason why you can't find that info
anyway perhaps I could ask if they would
consider less offensive words has anyone
had to ask for that yet and number three
the RH will probably put me in touch
with the author since they already have
about pronunciations I'm assuming the RH
holds the ultimate decision but who
would you think should be reached out to
first thanks for everyone's input and
this was posted by somebody who I think
had some experience acting but not in a
production center and not with
no-holds-barred productions like you
might see on Showtime or HBO or what
have you and my answer was not an answer
to the actual question that he posted
what he was asking was how do I get rid
of this contract how what what is what
is the process that I use to not narrate
this book because I don't want my
recorded saying the n-word or whatever
and this goes back to a much more basic
question and that is should you even
care that your voice is going to be
recorded using racial slurs and should
you even try to cancel the contract and
my answer in both of those cases is
absolutely not you are as we said
recently to Melissa you are an actor
actors play all ranges of roles and it's
the character that's saying these words
never is someone man if this ever
happens someday that people start
getting really upset that actors are
saying these words as characters I'm
gonna have something to say about it
I you know because it could yeah it
could happen I get that but the thing to
remember is when you're whether you're a
neutral narrator in an audiobook or
you're playing you're you're relating
the exposition of a character what they
say or you're a character in a show on
stage or on television or in the movies
in film work you are a character saying
those words and the story that's being
told has written those words into the
story for a particular reason to
illustrate usually when it's racial
slurs that the character is you know you
know stupid his racist is a villain is
uninformed is is not intelligent that
you know that's the whole point it's not
you the person the actor saying those
words well you know I'd dug a little bit
deeper and I think he was concerned that
someone would then clip it out of the
audio book and play it someday out of
context and say he's a racist because he
said the n-word in this audio passage
that I found you know the answer is
you're an actor you know I play creepy
evil villains all the time and I've said
some of the most heinous disgusting
things you know ever
people murder people in stories the
parallel here is if you as a narrator
are concerned that your voice is being
used to say a racial slur well consider
that you as an actor your body and your
face and your you know Glee as of as a
villain could be used to glorify
violence or glorify you know sexual you
know violence it's just you know it's
it's really important to separate you as
a person you as an actor from the roles
that you're playing and so the answer to
the question is there is no way to do it
that's why you couldn't find it in the
ACX help files because they wouldn't
allow you to do that that's not what you
sign up for when you're an actor and
it's also something that you should be
ready to do now if you decide that you
don't want to do that
for for example there may be a character
that you disagree with politically or
religiously or you know I have one
client who absolutely does not want to
do anything that's off-color because
he's a very devout Christian I can't do
much about that I will tell you that
there are very devout Christians who
play some of the most non-christian
characters ever because they understand
the difference between their own beliefs
and their characters believes there are
conservative actors and liberal actors
that play liberals and conservatives
respectively they play the opposite end
of the spectrum and sometimes they do so
because the characters they're really
happy about the fact that they get to
make these characters really unlikable
or really really interesting and and
evil right there they're illustrating
what they disagree with but to just
simply go down that path and say yeah
how do I take care of this anybody had
that experience no nobody has had that
experience now have people had that
question yeah and this is how to answer
it you don't you remember that you are
an actor
and you are playing a role and there
needs to be both heroes and villains and
playing either role is just as
remarkable and satisfying and awesome
and no one no one as long as I'm on
watch will ever mix the two up the role
that you have with you as the person so
it's really something you don't need to
worry about and it's something that I
would suggest you accept and do so with
open arms and just love that character
right because you get to make something
of it you get to make a meal out of it
it's just awesome is it uncomfortable
saying racial slurs yeah but you learn
that there's a lot that's uncomfortable
when you're an actor and you have to
kind of lean into that you have to you
have to embrace that what do you think
have you ever been asked to do something
that you just don't want to do you're
just too uncomfortable to do but yet you
did it anyway or you didn't do it you
turn something down because of it um let
me know let me know in the comments
below and also if you want to join my
list do fill out the form that says get
on the list I'd love to have you I'm
David H Lawrence xvii I thank you so
much for watching and I will talk to you
tomorrow