So Long, VO2GoGo…Hello, Project X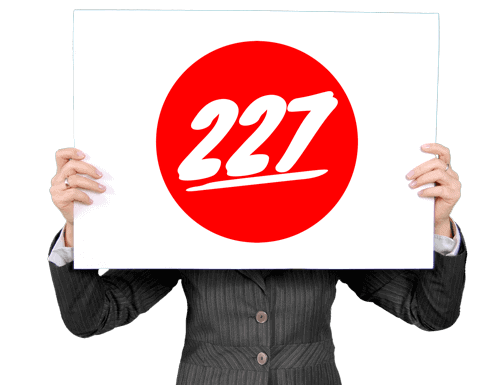 Hey there, hero!
It's been about a year or so that I've been hinting at a rebranding of VO2GoGo – for so many reasons.
The team and I have been working hard on it, and it's time to do a soft launch.
I'm showing it here for the first time in public.
PS…this is the last on-a-day video we'll post on VO2GoGo.com, and the first one that will exclusively appear on the new "Project X" site.
Hope this helps!
David
Raw YouTube Captioning
Hey there, it's David H Lawrence the 17th, and I have been waiting for this day for quite a while. We were working really
hard.
On what is almost a rebirth?
of my company
You know for the longest time.
We have been I'm going to take you over to our browser. Now we have been.
BO2 Go-Go
and when you think about that name vo to go go, you know, maybe you know it maybe know it well now but when you first hear
it it kind of like
Bo what to go go. There's two goes there's a numeral in there.
You can have a conversation after use on people would say what to name your company and I would tell them in then I would
have this conversation with them afterwards about what it means.
And how to spell it and someone I didn't want that anymore.
This is the front page of the website.
And this is you know something you may be familiar with it shows you what our classes are for this month.
Show you who the instructors are kind of how view to go go work. This look and feel is very text Heavy.
And very much a 2000 early 2000 teens tens.
We've been using the site for about a decade.
I would like to share with you today is the redesign and the rebranding of you to go go as
Vo heroes.com
This is the video heroes.com front-page. It's got a parallax Hero at the top at the technical term for a picture that
stays still Wild Thing slide over the top of it.
We have a very easy to understand offering of what we do.
The coaching staff with a look and feel that's very modern as you roll over the coaches that go from grayscale to color.
And you get a little bit more information about them. We show you how things work in 3 quick steps.
Again, this is more.
Do you get more of the same text but it's also very cleanly designed in a very modern look and feel.
We also have a brand new way of doing articles if you come over here. I want you to pay attention this when I click on
daily video tips watch how quick.
Or not so quick that page loads.
Okay, still waiting takes a while and then the page doesn't load.
I all that quickly and that's partly because of the theme that were using it's been abandoned by its creator.
So we have a brand-new if we go over to Bo Heroes and do the same thing. We click on articles and we click on the Articles
page. It pops right in with almost everything if you get to the bottom it starts to load even more.
And when you go to the Articles this the sort of Matrix our Arrangement when you go to one of the articles.
And you look at the article itself. It's again a much cleaner much more.
much more modern look
And we like that the whole point of view heroes.com.
Is to help our clients.
Become Heroes.
to their clients
It didn't even occur to me. By the way that this had some reference to a show that I'm known for that wasn't part of this
decision.
It was because I really concentrate on giving everything I can to my clients.
And making them heroic. It really said everything that I want to say if we go back to the site.
One of the things that we've also done is we've got the classes in the courses in a an arrangement that tells you what
you're enrolled in and what you're not yet enrolled in each. One of the classes has a really
interesting looking feel
I'm that shows you what the course content is.
There's a little preview that's associated with each one of the classes and one of the big things that we've done.
Is we've gotten off of Facebook.
Sophie click over here on proconnect. It doesn't take us to our Facebook group. It takes us to the group that's on Veoh
Heroes.
Right there and the discussions are being done right on our site and other people that are on the site right now or the
early adopters that have come over from vo to go go some of our vo Pro Emeritus people on Bo Heroes, so everything is
self-contained on the site itself.
and that to me was a response to
what we have been getting over the years of
I don't want to be on Facebook.
I don't want to be on Facebook and deal with their privacy issues. I don't want to deal with your interface. I don't want
to deal with their security problems.
I don't want to deal with the fact that the controls keep changing every single day just this morning. They change their
controls again. They're going to call closed groups private groups a whole list of things that's going on.
I just wanted to be able.
to do things for our people
And correct some things that aren't available on.
Any social network?
for example, if you go and post in any of our groups and any of our discussion groups
You'll finally be able to post audio.
Give her notice. You can't post audio on Facebook or on Twitter on.
You know any audio with the same respect that they treat text and pictures and emojis and animated gifs and video.
Play we had to teach people how to go use headliner.
Just so they could get audio on the site while I teach audio.
I want people to be able to put up audio. So we fixed a lot of things.
We we we put together a tremendous package of content. We're going to be launching officially.
in in September
You'll be able to be a part of the vehicle Heroes community at that point if you want.
At a really great price and was some really great bonuses that's coming up in about a month but less than a month.
and
And from now on you'll see these videos on Vigo heroes.com. I'm not going to be posting them on to go to go go anywhere.
I'd like you to go to Via heroes.com instead.
To see the videos into sort of explore what's going on?
This is been a labor of both love.
and
I joy and frustration and
awesomeness and
Weirdness in some cases, but for the most part a really really great experience.
And I want to thank all of the people that have helped specially Steve Loyola our Tech lead who's been amazing.
Stina, she's been amazing everybody there the coaching team the pro Emeritus that the pros Emeritus that went over and
became the first the first founding members of your Heroes.
This has been a lot of work and it will continue to be a lot of work, but I'm going to love every single moment of this.
and so I really appreciate your time and your attention and
I'd love to know what you think. Please leave a comment below on this video on Veoh heroes.com.
There are some things that are still on the floor.
You know some pieces that are still on the floor was so putting some things together whistle changing some things if you
see anything, let me know.
ever been to a project this big
Ever done something like this. It's just, you know everything from now on and I want to ask your Indulgence.
Because there are going to be times when I'm in the middle of a long sentence and because it's a 12-year habit.
I may say vo to go go instead of VO heroes.com.
I just want you to know that that you know, everything is switching over as of today. We're going to be concentrating on
Bo heroes.com. BO2. GoGo is not going away.
There will be people who will be on video to go go for the next year or so. They'll eventually all move over to Bo Heroes
if they're members.
But you know, we won't take it down any content the people that have access to classes. They will continue to have access
to the classes to the
content to
Other member area and so on just eventually we'll move everybody over and we'll will pick up from there on Buick
euros.com.
I'm so this is been such like a thing to get off my chest with you guys because you've been through this with me for the
last, you know better part of a year.
And I'm really excited about this. I'm really happy about this.
And I love how it looks.
And I appreciate you being a part of that. Thank you so much.
If you'd like to leave a comment for me if you'd like to be on my list.
Go ahead and do that. I'm going to stop saying hey, if you want to see my latest videos go ahead and click on that frame
there like I used to do.
Because what I found out was hardly anybody was doing that.
So I don't want to jump up the videos from now on.
All I want to say is thank you for your patience. If you've been waiting for Project X to come to 4.
And thank you for your support and your comments and for watching. I'm David H Lawrence to the 17th.
And I will talk to you tomorrow.