Why Those Other Casting Sites Usually Aren't Worth It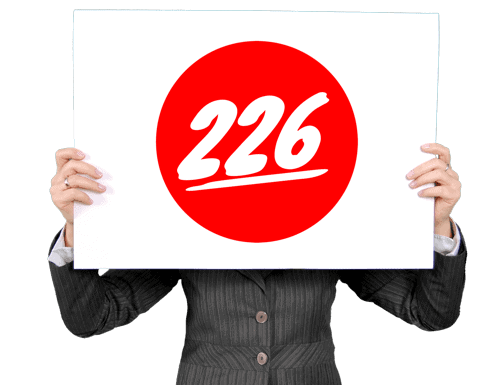 Hey there!
Seems like every month or two, some new startup comes along that is going to reinvent the casting game with a new site that promises to be the coolest and most useful thing ever for performers.
Cool? Maybe.
Useful? Usually not. And for one very good reason.
Hope this helps!
David
Raw YouTube Captioning
hey there it's David H Lawrence the 17th
and just today there was a posting
happens quite a bit there was a posting
in my pro connect group which is my
private group for my my students in my
clients asking about a new voiceover
casting site and whether or not I
thought it was worth it or people had
heard of it or you know should I put my
profile up there and this happens quite
a bit and it happens sometimes as a scam
I'll talk about that in just a second
but it seems like every couple of months
some new casting site pops up that says
oh we're gonna be the best we're gonna
we're gonna be the voice one two three
killer and the voices.com killer and the
breakdown services killer for on-camera
and these sites come up and they look
great and they want to charge you
anywhere between nine dollars a month to
twenty nine dollars a month to have your
you know have your really good-looking
profile up there but sometimes they're a
scam sometimes they don't have any
casting notices whatsoever and sometimes
they scrape casting notices from the
sites that those casting notices are
published on there was one site a few
years ago that was sued by breakdown
services because they put up a really
good-looking site where you could put
your profile up and then they started
copying and pasting all of the project
stuff from breakdown services on to
their site and all that stuff is
copyrighted that's all written by
breakdown services so they went after
them and they're no longer part of it
but then there's also sites like talent
hunter and explore talent and model
mayhem and there's a few voice-over
talent sites like this and they really
prey on the fact that performers 99% of
them aren't doing very much work and so
they want to sort of know or feel at
least that they're doing something to
move their career forward so hey if
there's a new casting site well let me
put my profile up who knows I might get
discovered
here's the problem with most of those
casting sites most of those casting
sites don't have any projects on them
and it's not just the scam sites it's
not just the fly-by-night site it's not
just the the model mayhem type sites and
the Explorer talent sites and the talent
hunter sites I said for me to say but
our own union sag-aftra has a site
called I actor and nobody uses it
it's from the Union and nobody uses it
and the reason nobody uses it is because
there is no project work there there's
no reason for the people that are doing
projects doing television shows and
commercials and movies and and voice
projects there's no reason for them to
come and look at it because there's no
place for them to post projects for
people to audition for so the reason
that voice 1 2 3 works so well and voice
is calm and breakdown services and
actors access but dole go places like
that is people who are looking for voice
talent and looking for on-camera talent
have projects and they post them there
so when you have the the perfect storm
of a project site and a profile site and
somebody willing to pay somebody else to
be a part of those projects that's when
it works but usually when new sites show
up or even sites that that demand like
there's a site that lets you pay a
certain amount of money a month so that
you can have your demos in your
signature in your email you can do that
all by yourself you don't need that site
to do it but it's not doing very well
because there's no projects there nobody
knows whether it's working or not so
that's usually the problem and in this
post that happened in the Pro Connect
group that was exactly the case I
wouldn't looked at the site yeah it's
great you can put your profile up there
but then you're gonna hope and pray that
someone is going to come and look at
your profile on a site where they can't
even post a project looking for people
to be performers so always ask yourself
that
question when somebody has a brand-new
you know talent site up that will let
you do a really cool way of putting your
profiles up and they want to charge you
a certain amount of money per month to
do it usually it's pretty hefty to some
of them charge between 29 and 49 dollars
a month for the privilege of having your
profile up on the site well it's just
not worth it because there's no product
there's no work there put your profile
up on breakdown services there's work
there there's people they're looking for
you
you know same with voice 1 2 3 so that's
the big difference and that's one of the
litmus tests that you can ask yourself
when any of these new awesome cool
looking sites come out they're like
hey put your profile up will help you
get work well how how and my question
for you is have you been taken in by
some of these sites have you had you
know the ability to put up a profile to
you know put up your picture and bling
out your profile on that and then
crickets nothing nothing
or have you had success with some of
these sites again they don't have any
project work like have you ever gotten
work from model mayhem or explore talent
or talent hunters these are all the
sites that I kind of make sure that
people stay away from because they do a
great job of making you look good in
terms of your profile but there's no
traffic from anybody who can give you
work so let me know in the comments
below if that's something that makes
sense to you if it's something that
you've wasted money on or you feel maybe
you feel it's it's a bargain and you
disagree with me I'd love to know just
leave a comment on the website because
that's where the conversation is sane
and moderated not on YouTube don't don't
leave comments there if you don't mind
if you'd like to join my list I'd love
to have you there's a box that says sign
up for the mailing list and we'd love to
have you on the mailing list so you can
find out when these videos come out you
want to see the latest video I've done
go ahead and click on that frame and
YouTube will play it for you next video
Project X I'm David H Lawrence's 17
thank you so much for watching and I'll
talk to you tomorrow.