Why Union Members Can Audition For Non-Union Work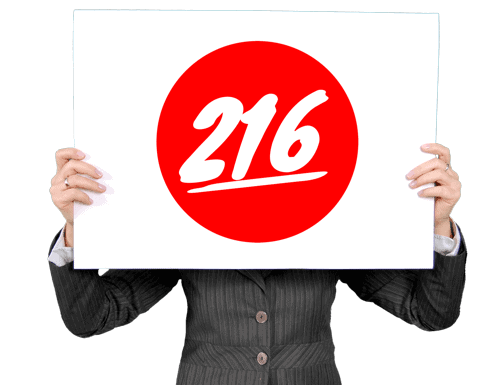 Hey there!
A proud union member for nearly 30 years, it pains me to hear the misinformation from both union and non-union talent about how both camps operate.
One thing I keep hearing from people is that if you're in the union, you can't audition for non-union work.
You can.
I know what you're thinking. You're a union dude/dudette, and you're thinking to yourself, "Not me. Not if I want to stay straight with SAG-AFTRA."
Actually, you are being just a bit too hard on yourself.
Hope this helps!
David
Raw YouTube Captioning
hey there it's David H Lawrence the 17th
proud union member both after a sag and
sag AFTRA proud to have been on the side
of joining the unions together back in
2008 through 2012 and you know there are
people that as human beings if we don't
know the answer to something it's easier
to make stuff up than it is sometimes to
go research it to see what the right
answer is and I'm afraid that sometimes
union members are so frightened by that
initial inculcation into the union and
global rule one that they extend the
rule global rule one which says you
can't participate in a production that
isn't under a SAG after contract if that
production is subject to a SAG after
contract once you're in the union and
some people unfortunately extend that to
auditions and that's a mistake so I
heard a union members say the other day
at the hall at the Union Building oh
yeah it was a non-union job I I'm not
allowed to audition for that
and I kept listening and I kept thinking
about what possibly could have been
prompting this because the truth of the
matter is you can audition for anything
you want whether it's union or non-union
now yes you can't participate in it if
it's a project that's covered by a union
contract but there are plenty of
projects that aren't covered by a union
contract blanket contract or a contract
that requires union participation so for
example as a union member if I wanted to
do non-union audiobooks I'm perfectly
capable of doing it and the union has
nothing that they want me to do
otherwise because they either have
created a contract with the publisher or
they haven't yet once they do then you
want to make sure that you choose to do
a union contract but there are lots of
non residual based projects that you
certainly can do but more importantly
even the projects that are residual
based commercials and an animation and
games and stuff you can audition for
those if you get them you have to
convince the producer to go union for
you to be in it and in some cases that's
exactly what the union wants you to do
they want you to say oh yeah I want to
be in that commercial but you got to go
Union if you want me because then the
Union can turn around and try and
organize that production to be under a
union contract but the idea that if
you're a union member you're not allowed
to audition for non-union stuff that's
just not right just so you know now I
know that if you're a good union person
you're probably sitting there going no
no I'm gonna stay I'm just not gonna I'm
not gonna even deal with it I'm just
gonna stay on the side of auditioning
for a union project that's fine but just
don't think to yourself oh yeah I can't
I'm not allowed
because that's not true so just wanted
to share that with you quick and dirty I
just want to make sure you understand
that and if you're thinking of becoming
a union member just something for you to
know ahead of time so you can't work on
a non-union project that's covered by a
blanket contract once you're in the
Union but you could audition for either
union or non-union work and if you get
it you want to try and convince the
production to go union it's awesome tell
me what your thoughts are on this are
you a proud union member and is this
news to you are you a proud non-union
person and this is news to you as well
are you trying to get in the Union you
didn't know this let me know in the
comments below there's a box filled with
comments I mean time to participate
especially if you're on my website as
opposed to being on YouTube and watching
this video and if you'd like to be on my
list and get these golden nuggets all
the time as my friend Kristine Oller
calls them the golden nuggets just
laying on the floor I put these out this
year the videos every day blog posts on
a regular basis love sharing tips and
tricks and tactics and strategies sign
up for my list and you'll get notified
when those things come out there's a box
at the bottom of the page that says sign
up for the list and if you want to know
when these videos come out the latest
one if you want to see the latest one go
ahead and click on that frame and
YouTube will play it for you I'm David H
Lawrence xvii I thank you so much for
watching and I will talk to you tomorrow.