200 Auditions. 1 Booking. A Ghost. Really?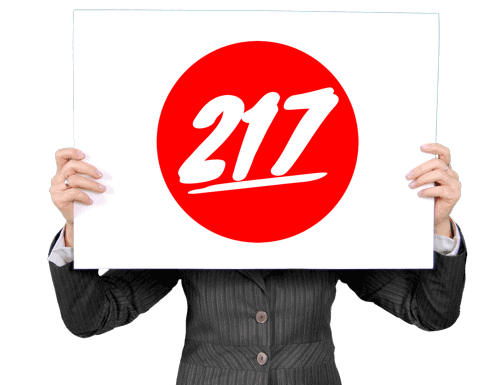 Hey there!
There's an often quoted statistic that says that the average role receives over 1500 submissions, and that, on average, it takes a union actor 200 auditions to get a single booking.
Turns out that's even more universal than we think, and for the same technical reason.
Barron's article on job applicant "ghosting:" https://www.barrons.com/articles/job-applicant-ghosting-51547761704
Hope this helps!
David
Raw YouTube Captioning
hey there it's David H Lawrence the 17th
couple things happen to me this past
weekend that I wanted to share with you
because they're kind of tied together I
was talking to an actor up in San
Francisco who was lamenting how many
auditions she needs to go out on just to
get a callback
how many callbacks she needs to get put
on hold or get a pin how many of those
she needs to ever actually booked I mean
she bookings her light it's you know
it's crazy and at the same time I was
made aware of an article in Barron's
about the current state of affairs in
employee-employer you know job interview
job applicant job hiring relations with
regard to a new trend which I don't know
if you've heard of this or not never
happens in our business I'm not kidding
I would be shocked if this ever happened
of job applicant and job ghosting so in
our business we've been variously
depends the number changes every so
often but variously we've been told that
it takes the average SAG actor 200
auditions to get one booking and that
the number of submissions by agents and
by actors to a particular role can be
1,500 2,000 3,000 4,000 it's crazy so
when you think about how little time a
casting director has yeah so it makes
sense and because there are so many
people who self-identify as actors
there's a lot more supply then there is
demand for what we do for a living so it
makes sense right there's a lot less
work than there are people that can do
the job and there are a lot of people
applying for the job that aren't
qualified to do the job so it just makes
it harder all around for everybody but
when you go to the general world of job
applicants
the changes that have occurred in how
people find work
have led to some pretty strange
behaviors first of all this is a world
now of online applications you know
indeed and monster and you know there's
a million different job sites that you
can go to and ways you can get jobs that
have nothing to do with job sites like
LinkedIn or referrals or word of mouth
anyway the point is that there's this
new trend called job applicant ghosting
and I read about it in a Barron's
article and I've put the link to that
article in the in the blog post for this
video
it's crazy people will go through the
entire application process all the way
through putting their applications in
maybe writing an essay who knows what's
required for the job you know background
checks interviews multiple interviews
meeting the team who knows and then at
the last minute these applicants
disappear or they get offered the job
they take the job and after the first
day of work
they disappear it's called ghosting you
know ghosting happens on dating apps and
in social media and with relationships
these days it's crazy ghosting is
stopping all communications with someone
without saying goodbye without saying
why without leaving behind any you know
you can find me here just like note
we're done and not even saying no we're
done
you're just you don't hear from them
anymore
and the reason this is happening is I
think a reaction to what it's been like
for employers you know the job market
has been up until now up until recently
very much an employers market they were
able to get away with talking to a lot
of different people and there were a lot
of people who wanted to vie for really
great jobs and so it led to some
behaviors by employers that were not the
nicest and they didn't care because it
was a buyers market for as far as they
were concerned well now it's a seller's
market now the job opportunities are
plentiful and there are fewer job
applicants to fill really great job
applicants to fill those jobs and
there's a whole generation or two of
people who watched their parents get
raked over the coals by the company or
companies or industries that they
thought would be able to take them into
their retirement but yeah you know we're
closing the company we're selling the
company yeah your retirement plan it's
actually bankrupt yeah we don't have any
more money we thought we'd have money
but you do all that money you put in
gone they see that and their allegiances
are not likely to be very high for
anybody who wants to hire them these
days this whole idea of ghosting though
really
yeah you know they accept the job they
come in on Monday and then they don't
come in on Tuesday or ever again and you
never hear from them yeah then they
don't care they don't they have
absolutely no reason to feel upset or or
embarrassed or anything
now take that those numbers are very
similar the the actual number that I've
heard is that employers offer a job to
only 0.4% of the applicants and what
does that work out to one in two hundred
or so and so that statistic is the same
for us in performing but can you imagine
an actor or a voice-over performer
ghosting
a casting director or a producer or an
audio a video game director or I just I
can't imagine it happening and I've seen
you know some members of younger
generations do some pretty wack things
when it comes to what you know why not
like you know the the the extra the
young lady who decided to start tweeting
from the season finale of Glee a few
years ago what the secret plotline was
and her reaction when she was screamed
at by the director and creator of the
show when Ryan came into the room and
like where is Nicole so-and-so she's
like why why didn't you just take away
our phones like what did you want us to
do so there have been some crazy
behaviors but I've never known a
performer to ghost a production have you
I mean am I am I missing something did I
miss a story somewhere I just can't see
it happening it's it's so hard to get
jobs in our business to begin with but
my question for you is have you ever
ghosted anybody in any other situation a
relationship a non-performing job you
know like a day job or a you know a
survival job or in any situation have
you done that has it been done to you
have you been running something and just
somebody decided to stop showing up let
me know in the comments below there's a
comment box below this video if you'd
like to be on my list go ahead and join
the list we'll let you know when these
videos come out we're doing one a day
for this year if you'd like to see the
latest episode of these videos that I've
done go ahead click on that frame there
and YouTube will play it for you because
that's what they do I'm David H Lawrence
xvii
I'll be here I thank you so much for
watching and I'll talk to you tomorrow.