I Can't Do One Thing I'm Asked To Do Every Single Day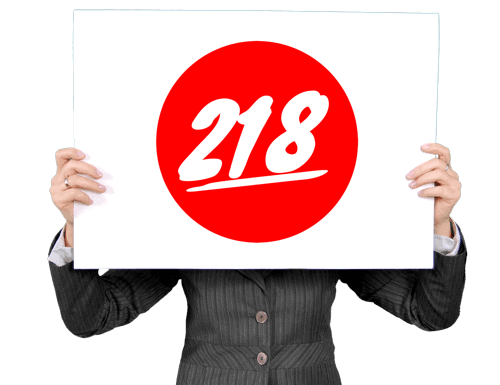 Hey there!
There's one thing I'm asked to do that I simply can't.
It's not a matter of my time, it's a matter of expectations.
And I hope people who ask understand why I say no.
Hope this helps!
David
Raw YouTube Captioning
Hey there, it's David H Lawrence 17th. And today I want to share something with you that.
I'm hoping people will understand.
I really am such the people.
They are asking me to do this on a regular basis. There's this thing that people ask me to do.
Because I put myself out there and I say hey I can help you be better and I want to help you be better.
I do have clients who I take care of very well.
But people pretty much on a daily basis lately, like since the couple years ago everyday, I get a request like this either
via email or via a message.
On Facebook or a quick DM on tweet on Twitter.
LinkedIn big big source for cuz I'd like 18,000 link something there.
And I don't think people understand.
they're asking for
So I want to kind of trying to explain it to me I get why they think it's no big deal.
But it's really important for me to make sure that you understand why I respond the way I respond so.
when I get asked for
At least once a day maybe more often than that is for someone.
Coming to write me and they'll say hey, could you listen to this real quick and tell me what you think?
And the this could be their demos. It could be an audition. That could be.
A passage that they found online. They maybe somebody that I know and I worked with in the past. They may be somebody.
I don't know. I've never heard from before they maybe somebody who's a viewer.
but
If I responded to every time I got this.
It would severely cut into my my schedule because of the way I do.
Things like that, and hopefully the way I respond will explain it to you.
And here's here's what I say. I say I wish I could help you.
But that's not the way I work with Talent as it's unfair to them.
To give them so little time and attention. This is the
In response to the request to vote.
Just quickly listen to it and sometimes the things they want me to listen to isn't a 30-second spot.
It's like a 5 minute or half hour long passage from a book.
A documentary narration passage it it changes when I go on.
When I examine someone's process and output, I don't do it.
via a cursory listen
I only do that for homework in my courses because I've curated those clips.
And design them is examples of specific aspect of copy. So I kind of know what to expect.
To do a quick and dirty review of your work and the approach you take with auditioning and production.
Doesn't serve you.
And won't bring about any change, you know, I'm assuming that when they asked me this is because they want to get better.
They want me to give them some advice on how to do things. And the truth of the matter is is that I need a lot more
information.
And just listening to what they do.
I go on I say instead. What I do for my clients is in-depth analysis via a private coaching session.
with listening exploration and practice
that level of analysis
Can bring about change for the better.
And then I do say if you'd like to arrange for a coaching session to help you perfect your additions visit.
The URL that I have for coaching, I'd be happy to help you. That's not what this video is about. I'm not looking to get
more coaching.
I'd be happy to help you David.
I hope people understand that I can certainly understand people getting this response back knowing when that son of a
bitch to me. All he wants is money and that's happened a couple of times. I had one guy.
From Florida who was adamant that I listen to.
Portfolio of things since I'm online and I tell people I want to help them.
And when I said I couldn't but I'd be happy to approach it in a more systematic way if he wants to become a client.
He accused me of being mercenary and and all I'm in it for the money and hopefully by doing these videos and other videos
that I've done.
The other kinds of advice that I give a show that that's certainly how I make part of my living but not my soul.
a function the point here is
It doesn't do you any good. If I just listen to yourself, I wouldn't do what you're doing there. I would change Volvo
bought because it doesn't tell you why.
And the why is a lot more important than the how or the what?
When I walk my client through a process.
and there
And I really work with them to get them to let go of that desire.
To be that bigger bombastic version of themselves that announcer version of themselves. It's not something that happens.
With a quick sentence or two on what I think of their audition.
It really does require some deeper work. And that's why I do it and my time demands that that I charged with.
What I'd like to know is when you heard my response.
What did you think?
Did you think I could be nicer?
Did you think I was being too nice, did you think I could have?
You know done the Oreo sandwich with hey, I really appreciate you getting in touch with me.
I can't do it. And if you need anything else, please don't hesitate piano. Would you rather I do it that way?
I'm trying to be efficient with people. I'm trying to be you no brief and concise and let them know why.
I do what I do and I'm hoping
That I don't generate ill-will.
You know many people who watch these videos have asked me to do this and I've given them this response.
And some of them have never heard from again.
I mean, I don't know if they don't if they got upset or offended. I don't know, but I'd love to know what you think. So in
the comments below, please let me know.
What you think of the request what you think of the response?
What you would do if you were in my position, I'd love to know.
You would like to sign up for my list. There's a box at the bottom of the page. It says sign up for this list go for it.
Get on my mailing list and then you'll find out when these videos come out.
And if you'd like to hear the latest video watch the latest video that I've produced and published.
Go ahead and click on that frame there and YouTube will play it for you love for that to happen. I'm David H Lawrence 217.
Thank you so much for watching.
And I will talk to you tomorrow.