One Of Your Secret Weapons: Agility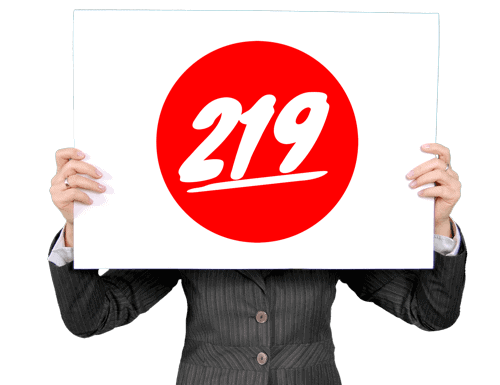 Hey there!
I want to talk to you today about agility, and what advantages you get from being agile.
My schedule recently has been packed with getting Project X finished, an audiobook, and other performance demands. So, I found myself needing to get a last minute audition shot at a very weird time of day.
Here's why that doesn't ever need to matter.
Hope this helps!
David
Raw YouTube Captioning
hey there it's David H Lawrence the 17
and I'm talking really quietly because
it's actually 3:30 in the morning here
and I don't have to talk quietly my
neighbors can't hear me and I'm by
myself but I just figured at 3:30 in t
morning I shouldn't be yelling anyway
just got finished shooting an audition
for a television show and it's 3:30 in
the morning and it occurred to me that
the reason that I could do it either a
3:30 in the morning or 3:30 in the
afternoon or any other time I want is
biess because specifically because of
agility and agility comes from not onl
having great training and being able t
use that training whenever you want to
but it also comes from having everythi
set up so that you just can do the wor
and in particular what I'm talking abo
is when you're doing voiceover work wh
you're doing on-camera work when you'r
doing auditions when you're doing
production a lot of people do double
duty with their with their work space
right and they don't have everything s
up to go immediately but in my case yo
know I have a room dedicated to doing
audio work and I have a room dedicated
to doing on-camera auditions as well
all my equipment is set up I actually
have permanent lighting in the ceiling
and all I have to do is go in and flip
one switch and everything is ready to
and that affords me something that I
think is valuable not only to me but
also could be valuable to you and that
is the the idea that if you increase
your agility you can increase your
productivity and decrease your stress
and that's a big powerful valuable thi
to have it doesn't mean you have to ke
your equipment set up all the time it
just means you have to have it in a
situation where you just sort of move
into place you can't have it set up al
the time but you don't have to my poin
is if every single time you have to ge
set up to do a voiceover audition or a
on-camera audition or any type of work
you know a blog post or a video
production like this if you can't just
sit down or stand there and do it with
minimal effort then it becomes a bigge
and bigger speed bump to actually
getting it done the reason I did it at
3:30 in the morning is because I was
working on a project that I needed to
see through until like 2:30 2:45
something like that and then I took ca
of this and this will be the last thin
I do before I go to sleep sometimes I
stay up this late but the idea was tha
I knew that when I was done with the
project that I've been working on sinc
8 o'clock last night I would just have
to go down and do the work I wouldn't
have to worry about ok I have to set u
all these lights and I have to set up
the camera and I have to set up the my
iPhone to tape myself and I have to ma
sure rehearsals are good you know I've
got all of that done and so my goal wi
this video is to suggest that if you c
figure out ways to make the setup for
something as easy as possible we teach
this in the the courses we teach this
coaching we teach this you know this
this whole deal of authenticity
first and foremost Authority for secon
and then agility and we do that becaus
you want to be authentic first and
foremost you want to be authoritative
that people trust what you say and you
have the facts on your side and then y
want to be agile and agile is kind of
like kind of forgotten in some cases a
people will make mistakes and make
excuses like oh I don't want to go and
set all that stuff up but if it was
already set up and all you had to do i
like move it into place
or you just had to make some minor
adjustments maybe you had to turn it o
that was the only thing you had to do
makes it much more likely that you'll
it and that you'll do it well because
you don't have to think about the fina
result and whether or not how you've s
up your equipment matters so being agi
is a real big thing to work towards so
that you can get things ready to go if
right now you have things kind of off
a shelf and you have to set up every
time you can see how that would be a
little bit more difficult to actually
get jobs done because you got an extra
step every every moment along the way
tell me what you think about all this
because I'd love to know if this is
something that you've discovered if th
is something that you've discovered bu
you can't quite figure out and in that
case you know let me know ask question
we'll do a video on it in the future o
if it's something that you you know ki
of feel like I do it's your secret
weapon like your agility is your secre
weapon leave a comment in the comment
below especially if you're watching on
vo – go go comm that's where the
comments are saying and moderated and
the conversation is really nice if you
like to sign up for my mailing list I'
love to have you look for a box below
this video that says sign up for the
list and if you'd like to see the late
episode of these videos that I'm doing
go ahead and click on that frame there
and YouTube will play it for you I'm
David H Lawrence xvii I'm going to bed
now
I'll talk to you tomorrow.