Do Networking Events Make You Anxious? Let's Fix That.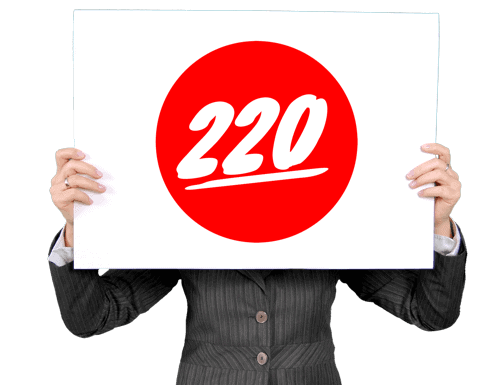 Hey there!
I was talking with a performer at a voice over meetup, and he confided in me that he absolutely hated the type of event we were at.
"I hate it. Just hate it."
We had a chat about what he hated about it, and I think we may have found a solution.
Hope this helps!
David
Raw YouTube Captioning
hey there it's David H Lawrence the 17th
and just a couple days ago I was at a
voiceover of performers meet up happens
every month here in Los Angeles
it's called voices anonymous hi David
and it basically is a get-together of
like-minded people people that are
working in the industry want to work in
the industry maybe have been working for
a while we have some teachers in there
we have some students in there we have
some people who are not in class or
teaching class but just generally doing
the work it's kind of fun I love it Bob
and Patty do a great job with it and I
was talking with one of the attendees at
this past this past month meeting and he
admitted to me that he absolutely hates
these kinds of events just hates them
and my first question was well why are
you here if you hate them well I feel
like I have to be at them because if not
then I'm gonna miss something so fear of
missing out which we've done another
video on but I said why do you hate it
and his answer was really interesting he
said it's a crapshoot I never know
whether the person that I introduced
myself to is going to be interesting or
not
and that was a moment of really harsh
honesty that I found refreshing and I
told him so I said well that's really
honest I mean you know you most people
wouldn't say that she they'd say oh I'm
just you know I'm shy by nature or I
don't know ever know what to say and he
goes well I don't usually know what to
say either but but usually I'm I'm much
more anxious about the idea that the
person that I do represent you know or
introduce myself to will spend the next
hour drawing my ear off and you know
that's happened to all of us right we we
don't necessarily want to take the time
that we have allotted for that
particular event and somehow you know
our idea waste it with someone who isn't
going to be useful to us in the future
or isn't going to be interesting to talk
to or it's going to bore us or is going
to and so part of that is understanding
how to enter and exit a conversation
gracefully which is a subject for
another video
but the other thing is and he said this
I don't know what to say and I usually
have something to ask or talk about when
I start and oftentimes I'm the one
that's approached as opposed to me
approaching someone I try but before I
ever get a chance to do it somebody's
coming up to me and so when I do get a
chance to do it I love using an opener
like you know I've been thinking about
this a lot over the last few weeks and I
wonder what your opinion is of this and
then asking a question that opens the
conversation in our world you know like
do events like this make you anxious
what's the best voiceover job you ever
had I've been talking to people about it
like crazy or I actually saw an article
with some suggestions on it let me see
what they say oh if you could choose any
new performance skill to learn what
would it be what's your definition of
success I love that because I certainly
have one you guys know it you don't do
more of what works less of what doesn't
and figure out what works and what
doesn't but if you have some of that in
your back pocket the little thing that
you need to overcome with that
is that it might feel contrived that oh
I had this you know cold opening you
know icebreaker in my back pocket and I
wanted to use it you know just ask it
naturally and ask it with real intention
of understanding the result and
understanding how that fits in with you
because you know you never know you
might be really surprised at the answers
that some people give you and also you
know there's lots of other options for
how to approach that hey could you
settle an argument for me I you know
I've been been arguing with my best
friend about this for a while and then
present something or you know the kind
of the kind of thing that I've been
asked a lot is how did you get started
where did you learn all this stuff why
do you like that particular microphone
very specific things but what it reminds
me of is that people sometimes have an
issue with just opening up and being
vulnerable at events like that they're
like I'm frightened to talk I don't want
to waste my time I don't want to waste
somebody else's time and if you just
give yourself the permission to be
curious and interested and to engage in
what other people are thinking and doing
and be a good listener right when you
ask questions let them talk
and ask them more questions about that
when you do that you start to learn all
kinds of things and the anxiety kind of
drops away because now you've got a
mission now you've got a path to follow
so I hope that helps I don't know how
many of you are nervous or anxious when
you go to networking events or when you
go to workshops or when you go to
classes let me know in the comments
below what your life is like when you go
to live events or when you go to online
events what's it like for you is it easy
for you to open up or is it tough for
you to open up and really explore why
let me know why I want to know because
it's fascinating to me you know pretend
we're at a meet-up and I've asked you
what is it that you like or don't like
about events like this right but by the
way please do that not on YouTube if
that's where you're watching this video
but on
the website because and we give you the
link in the YouTube video so you can
find that the website is where all my
tools are and where things are sane and
moderated I'd really prefer that you you
do things there if you'd like to be on
my list I'd love to have you there's a
box below this video that says join the
list and we'd love to have you on that
list and if you'd like to see the latest
video I've done I've got one very
special coming up for you I'm about
ready to do an event with my coaches and
when I'm done with that event I'm gonna
share a video with you and we're moving
forward with project decks so it's gonna
be a lot of fun anyway if you'd like to
know when that happens join my list but
if you'd like to see the latest video
I've produced then go ahead click on
that frame there and YouTube will play
it for you I'm David H Lawrence xvii I
thank you so much for watching and I
will talk to you tomorrow.