What's The Best Bridge/Interface For The AT-2020 USB Plus?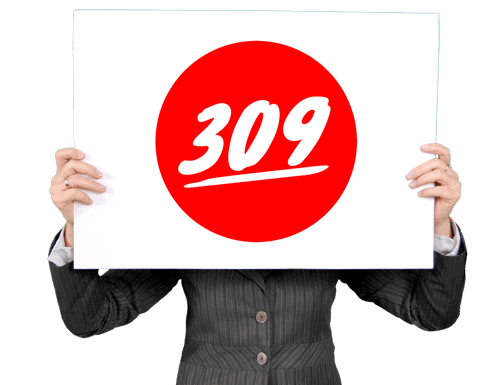 Hey there, hero!
I've gotten this question enough, both online and at VO events, that I thought it needed an answer.
It's almost too good to be true, but the correct answer is…
Hope this helps!
David
Raw YouTube Captioning
hey there hero it's David H Lawrence the
17th and I've been getting this question
for some reason I've been getting this
one particular question over and over
and over again and I I understand why
but I wanted to sort of lay it to rest
because when you find out the answer to
it it's like oh I get it okay maybe
that's why he likes that microphone so
much so the at2020 USB plus with my mic
sock installed the question comes from
this time I've gotten it from a lot of
different people and I got it a lot like
five or six times at wove oak on which I
did a couple weeks ago Dory right says
hi David I apologize for not asking this
question last week when you were doing
the AMA series but I watched your video
today about asking for help so here I am
great great that's great I love that
having taken your recommendations to get
a MacBook and an 8020 20 microphone I'm
assuming the at2020 USB plus I'm
wondering about the audio interface I'm
still learning about these things can
you give me a recommendation for a
newbie like me on the audio interface
thanks so much now if you're actually
talking about the model that is named
at2020 with no USB no USB plus after it
then I would recommend something along
the lines of the focusrite scarlett or
even that's the one I'd recommend that's
the one I recommend for the longest time
you had because that's a studio mic can
you have to take that studio mic it
looks just like this but without the
extra controls you have to plug that
into a bridge a box that then you plug
the box into your computer with USB so a
studio mic will use an XLR cable which
is that big thick sort of missile shaped
three plung three prong cord that plugs
into the interface the dhari is asking
about and then that interface has a plug
that comes out of it a separate one that
plugs into your computer in its USB and
then it has all the controls on it it
has a headphone jack with a volume
control it has an input volume an input
level control to control the amount of
signal that's coming in from your
microphone but that's only if you got an
actual at2020 and you'll know you got
that because the box doesn't say to
20/20 USB plus it just says a to 20/20
and there are no controls for headphone
or mic come on the microphone like there
are on the at2020 USB plus see those two
controls right there also the back of it
the USB cable that's on the at2020 USB
plus is an XLR cable on the at2020 but
the question that most people ask is
what interface do I recommend for this
microphone the at2020 USB plus and I
think part of it is people don't quite
get why I love the at2020 USB plus for
its compactness so I don't have an
interface the last one I had was the Pro
Tools mbox mini – which I sold about
three years ago because you don't need
an interface anymore so let's just
pretend that this old iPhone box
represents a bridge an interface and
what you would do with a normal studio
mic any studio mic not only the at2020
but any other studio mic is you plug it
into this box and then this box gets
plugged into your computer with a USB
cable so that's how it works so the
audio coming out of a normal studio mic
would go into this box get converted to
data and then sent on into your computer
now most interfaces that are used with
studio mics are fairly expensive there
are a couple hundred bucks or more some
of them are very expensive and they use
really great electronics inside them to
convert that studio signal audio into
data that goes into your computer but
take all of the electronics in this box
and and and crunch it down and take it
and make it like this big and then shove
it into the bottom this half of this mic
and that's where the interface is you
don't need any interface with
the at2020 USB plus all the important
guts of it are compressed and made small
and with the same quality as any bridge
you would use so the answer to the
question is you don't need a bridge with
the at2020 USB plus the bridge is inside
the microphone itself that conversion
occurs inside the microphone as you
speak into the microphone the audio gets
converted in the bottom half of the
microphone into the data that comes out
the USB cable that's in the back of it
and goes right into your computer so you
plug the mic directly in there's no
interface in between and that's like
wack to some people like what that's it
can't be that good quality but it is
they use the exact same chipset that's
used in the scarlet and in the mbox and
in all of the other high-end interface
boxes is used in the at2020 USB plus now
often people will say don't ever use USB
mics because they suck and the reason
they suck is because all of that
electronics all of those conversion
electronics to go from voice to data and
all the really lower priced ones the
ones that do suck is really cheap and
their hissy and you don't hear the hiss
until you compare it with a nice clean
mic like the at2020 USB plus just to
muddy the waters a little bit there's
one other mic that you can use but it
doesn't have the headphone jack and the
controls for the volume at the at2020
does and that's the apogee mic and I
think the roadie nt1 also uses those
same chipsets because they have that
same really great quality so the answer
your question is you don't need one if
you're asking about the at2020 USB plus
if you're asking about the at2020 the
studio version of this mic then I would
say go ahead and use the scarlett you'll
be really happy with the focusrite
scarlett i hope that makes sense that's
one of the reasons I love this
microphone is because it's so compact
and it's so awesome the pickup is nice
and large I just you know I love it what
can I say I use it all the time
and I'm not anymore I used to be
apologetic about it I used to be like
well I use the at2020 USB plus and then
I thought to myself why are you why are
you shrinking back from that you should
be really happy and proud that a you
saved a bunch of money B you kept your
quality nice and high and C it's so
convenient and easy to teach others how
to use so dari the answer to your
question is you don't need one or if
you're actually talking about the at2020
studio mic I suggest the scarlet from
focus right
that's just my suggestions you you can't
go wrong with that one it's great and
you won't you wouldn't be able to hear
the difference in quality if you went to
a much more expensive one I hope that
helps is this a question that you've had
let me know in your comments below what
you think about what I explained is
there something still left that you
don't understand
are you completely gobsmacked that
that's the deal that that that that
whole big you know whatever interface
you use is all compact and then put into
the bottom of this microphone does that
make sense to you is did you know this
before let me know any and all of these
things in the comments below because I'd
love to make sure that I'm helping you
out if you want to get on my list and
know when these videos come out I'd love
to have you go all the way down to the
bottom of the page if you're on vo
heroes comm and fill out the form you
will be on the list I'm David H Lawrence
the 17th I thank you so much for
watching and I will talk to you tomorrow.