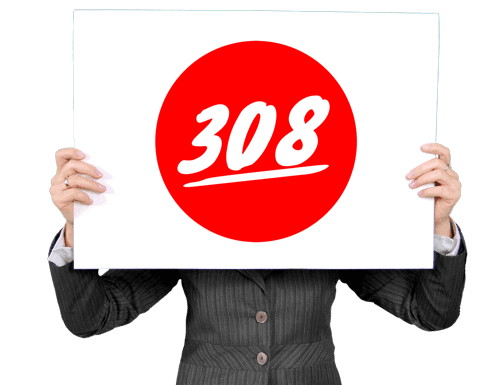 Hey there, hero!
I want to concentrate over the last videos I do in this series about things you can safely get rid of.
It's kind of the "do less of what doesn't [work]" part of my definition of success.
Today, I want you to cut the haters off at the pass.
Hope this helps!
David
Raw YouTube Captioning
Hey there, it's David H Lawrence, the 17th and these next
65 videos are so is we wrap up this yearly challenge? I got a lot to say and I don't have a lot of time to sit you think
you'd think that with all the videos that I've done. I've said pretty much everything there is to say
When we first started we talked about starting something that that overcoming that resistance of starting something and
then during the course of the year. We've talked about what happens when you're doing something how to make things better.
And what I want to talk to you today about is stopping.
Some things and I want to do this in a number of the videos between now and the end of the year when I finish this one a
day challenge.
I've said this several hundred thousand times no doubt, but my definition for Success the thing that I really try to
impress upon my clients that I tried to live everyday is the idea of doing more of what works.
and less of what doesn't and
it's kind of easy to identify the things that
work and you can do more of but it sometimes harder to identify those things that don't work and that you need to kind of
say goodbye to
and one of those things
Crazy as it sounds because you think Bob will who wouldn't be able to get rid of these people.
Are the haters?
It's hard sometimes to get rid of the haters because they're constantly in your face. They're constantly on social media
there in in meetings, you know, no offense to my fellow brothers and sisters at the at the union, but sag-aftra tends to
attract people that are active in Union politics.
That can be total jerks. Total haters not open to other people's opinions threatening really dangerous toxic people and in
a video that I did about a week ago. I talked about how my tribe is. So awesome because I insist
That they look for the good and they provide the good to others.
and
What I want to say to you today is do not feel bad about removing somebody from your life. That is.
Filled with invective and sometimes sometimes they're narcissists and they look like they're happy for you. They look like
they're supporting you but they're haters and sometimes they're not professional. Sometimes there are members of your
family who don't understand what's inside you and what you need to get out. When you're a Storyteller when you're a
professional performer, you know this whole idea of doing what we do for a living can very often lead us to create and
others a sense of jealousy.
You got to work with who?
You have to work with Zach Quinto.
I could have done that.
I could have been an actor I could have been a DJ.
I could have been a writer I could have been a tech person. I know how to do that sort of thing.
the whole idea of if you're doing something that
They would like to do or don't know how to do or thought about doing but didn't have the gumption to go to Hollywood or go
to New York or go to the theater in your town and do it.
I hate that can be engendered is really really powerful and what my admonition is for you today my joy for you today and
my hope for you today.
Is that you find the strength to say goodbye to them?
Don't invite them to lunch.
Don't be near them at parties.
You know talk to them civilly.
But remove them from a position of power.
in your life
Don't let the haters.
And that's a choice you make.
If you remove yourself, like I'm not active in many of the the Facebook groups that I was active in earlier this year
because I just don't have time for the haters.
I used to complain about people making fun of the stair step method or the mic that I use or you know, the processes that
I say are within my mic sock, you know people making fun of it all the time.
I finally stopped and thought you know.
And J Rodney Turner, one of my coaches kind of inspired me to do this. You know, it's like you can generate so much energy
around fighting back against the haters or
You can simply say I'm done.
No more. You have no more power in my life. I'm not going to deal with you anymore. I'm not going to talk with you. I'm
not going to send messages back and forth. I'm not going to engage in conversations with trolls. I'm not going to do
anything that gives you an in road to my life. It's just not going to happen and it's amazing how powerful that can feel.
And how great that can leave you in terms of the joy in your life so you don't have to deal with that anymore.
I know it's hard sometimes because sometimes they're in your face their co-workers or they are members of your religious
community or their members of your union, you know, sometimes they're hard to avoid but the whole idea of disengaging is
something that I'm telling you is your choice and I hope you take it.
what it like to know from you is a have you done that at all and how does that felt and be
have you tried but failed because
It's just hard to get away from their sphere of influence their proximity Is Too Close or their influence reaches too far
into your life. Tell me where you're having troubles. I'd like to talk about that and I also like to talk about other
things that I would love to see you.
Hair down and remove from your life and will do that in future videos. I promise you so
Let me know in the comments below. If you have anything you'd like to say about this if you want to be on my list if
you've gotten this video from somebody because it resonated with them, and they thought you should see it and you like to
be on my list. I'd love to have you if you're watching on video heroes.com. Go all the way down to the bottom of the page.
There's a thing called get on the list. It's a little for me to fill out and we'll send you that every day will let you
know at least through the end of the year everyday. I'm David H Lawrence 17th. I thank you so much for watching. Bye bye
haters. I will talk to you tomorrow.