Us-Speak Versus Them-Speak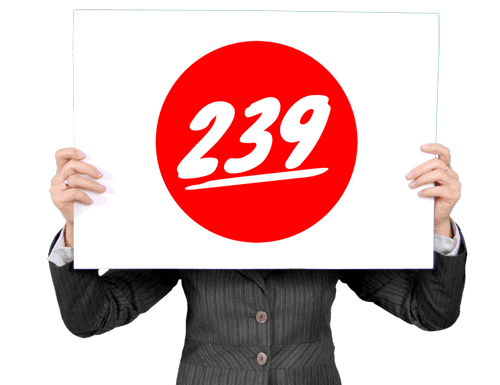 Hey there, hero!
A recent survey ranked the least favorite office jargon.
And it reminded me of something I learned a long time ago, that has served me well:
When speaking with your clients, speak in their language, not your language.
And this isn't just about their jargon and your jargon.
It's much more about their dreams, not your dreams.
Hope this helps!
David
Raw YouTube Captioning
hey there it's David H Lawrence the 17th
and you know I love statista and they
every so often they publish a chart that
I think makes sense to share with you
and this was kind of odd it's kind of a
sideways thing but they did a chart
they did a survey and they took you know
they surveyed a whole bunch of people
that work in business and they said what
are the phrases that you hate the most
that other people use that are jargon
that maybe you don't understand or
they're overused or they don't make
sense or they're used too much or you
know they're used in the wrong
situations and the charts fascinating
it's it's just fact let me just here's
some of my favorites toward the bottom
of the list let's get our ducks in a row
let's get a hull of our ducks in a row
let's leverage our synergies let's run
it up the flagpole see who salutes all
right game changer no-brainer and at
number one let's touch base you know and
I'm you know I'm sure there's others
there's lots of others on that list
actually was we're on a journey I
believe in that one so maybe I misuse
and overuse that but I I think it's
apropos for what we do anyway what it
brought up for me was that a long time
ago I learned a very valuable lesson
that I think might be helpful to you and
that is don't use your language
use their language and this applies to
all kinds of things this applies to
adults talking to kids kids talking to
adults service people talking to clients
and to customers team members talking to
other team members that maybe have
different responsibilities than they to
like do you know what a KPI is hmm do
you know what a metric for success is I
mean I use that and I try to educate
people on how that applies but here's
the thing
you can talk in your language and you
can be very comfortable talking in your
language and you can even try to impress
people with the cool little things that
you say and
cool little things that we say and
performing are all over the place right
but when you're taking on a client say
you're taking on a commercial client
instead of talking our language talk
their language and don't just talk their
language like getting to know their
company and all that sort of thing but
talk about their dreams talk about the
things they want to get accomplished
with what you're going to do for example
are you gonna be doing an explainer
video for somebody are you gonna be
doing an audio book for somebody are you
gonna be doing a commercial for somebody
you're bringing their creation their
product their book their their service
that you're explaining with that explain
your video you're bringing that to life
and talking to them about that about
that feeling about that that that dream
that they have of making their product
or service successful or their audio
book sell well or whatever it is talk
their language spend more time talking
about what's important to them then
what's important to you if you have some
technical thing you need to work out
they don't need to know that you know if
they want something that you can't
provide figure out how to explain it to
them in a way that they understand again
that relates to their dream so it's not
about just the jargon it's about their
dreams when you start talking to your
clients about helping them achieve their
dreams oh my gosh that's so powerful I
hope that when you hear me talking to
you about what you want to accomplish as
a performer when you want to accomplish
as a voice-over talent what you want to
accomplish no matter what you do if
you're watching this and you're not a
performer I hope you know that what I
want is to help you achieve your dreams
I have dreams but what do they matter to
you your dreams matter and that's why I
want to know how can I make your dreams
come true
and as someone who services clients I
certainly want to know that about them
how can I make their their dream come
true I think I know in some ways how to
do that but I always want to speak in
their language and I would love to know
from you if this is a new concept for
you or if this is something that you've
known all the time and you have a
different name for
or if you ever felt like I wasn't
speaking to your dreams to your goals to
your betterment to your development
you're getting better and better and
better and beginning and putting one
foot in front of the other I'd love to
know that comment below let me know what
you think there's a box that you can
sign up for my mailing list and I also
want to remind you that this kind of
your last chance please tell me what
things you would tell your beginning
self when you first got started doing
voiceover doing on-camera performance
doing sales doing being a lawyer
whatever it was what would you tell
yourself if you could go back in time
and tell yourself one thing to do or to
avoid or both whatever you want to do
but leave me a comment below I want to
assemble these things because starting
next week we're gonna be offering some
free training and I want to talk to
people about sort of the the fallacies
of getting started that's that's really
what I think this year's registration
training is going to be all about is the
things that waste our time when we're
trying to get started and I'd love to
know what you think about that so last
chance send them to me I appreciate you
doing that and I thank you so much I'm
David H Lawrence xvii thanks for
watching and I will talk to you tomorrow.