Three Simple Questions We Often Forget When Creating Characters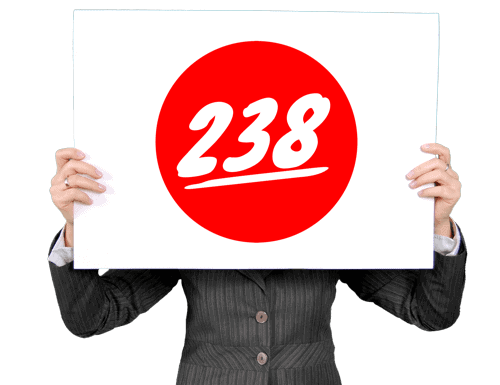 Hey there, hero!
If you've studied with me, you may have heard me remind you to ask yourself what your role is in your production (who are you), and to describe your audience of one (who are you talking to).
They are the go-to questions that need answering when creating your character and making choices about them.
But there are three other questions that we often don't remember to ask, because they might just not seem as juicy as the two above.
But…they actually are.
Hope this helps!
David
Raw YouTube Captioning
hey there hero it's David H Lawrence the
17th and if you've coached with me at
all or if you've taken classes or even
if you haven't studied with me you may
have gotten this from someone else in
your training we often forget we jump
right to the copy we just we jump right
to performing and we don't take a look
at our character and where our character
sits in the script what what role do
they play are they the hero are they
supporting we we do ask Who am I
you know who as my character what is my
character's role and I will often ask
you when I kind of sense that you're
kind of nebulous about it and you're
paying more attention to the words on
the script who are you talking to who is
your audience of one and that can really
help you define how you approach what
you say and how you say it but there are
three other things that I always ask and
I always hope that my clients ask about
the situation no matter what it is
whether it's commercials or audiobooks
or or training films or animation or
narration whatever it is these three
questions also need to be answered no
matter what your role is whether it's
just simply announcer or a character in
a little tiny play you know you're in a
car commercial and you're a salesperson
or you're the consumer you're the you're
the buyer or or who knows what you are
that's the point
so ask who you are and ask who you're
talking to and be really specific about
both but remember these three things as
well always ask these as well and
sometimes they don't seem as sexy as
juicy as the the other two oh I need to
know everything about myself I need to
know who I'm talking to I need to know
who my target is right well think about
this where are you if you're in a car
dealer spot are you inside are you
outside are there people around you do
you have to raise
your voice to be heard over them if
you're narrating are you talking to a
large group are you talking to a small
group if you're in animation or if
you're in some sort of drama or comedy
you know that's that's a really
important question ask where am i
because that in informs how loud you are
and how forceful you are maybe even how
fast or how slow you are or if you talk
to somebody under your breath you know
so that's one where am I
the second one again doesn't feel that
juicy but it really is
when is this and not just what time of
day or what day of the month or what
season of the year but where are we in
the story are we ahead of a major plot
point you know in a major plot point in
a commercial is presenting the call to
action and why your guy or your product
or service is really awesome is it
before that is it after that are you
helping somebody recover from a painful
situation you know are you are you you
know advertising a repair service you
know somebody's somebody's thingamajig
has been busted so where are you in that
story and that's kind of the wind of
things and the more you can hone in on
that the more likely it is that you can
really specify how you present the copy
and then the third one and this is one
that people just fly right by because
they think it's obvious in fact I'm
gonna go on a linen say most of the
things that I'm saying here are things
that people fly right by in an effort to
say the words well to not make a mistake
with the words on the page to say a
commercial a copy set of copy for
commercial within 30 seconds or 60
seconds that's required but that's not
what was gonna make it great so the
third piece after the where and the win
in terms of things that we often forget
is you know who you are you know who
you're talking to
hopefully you've defined both of those
things very well but what is their
relationship you know you can say I'm
talking to my best friend at a bar okay
are you having a good time with your
best friend
has your bestfriend just come to you
with a problem are you looking to ask
your best friend for advice has your
best friend just spoken ill of you
behind your back and you're upset with
them he's your best friend leaving
because they're moving away and you're
never gonna see them in person or very
rarely what is the relationship that you
have is it salesperson and customer is
it mother and son is it husband and wife
is it is it you know new relationship
what is the relationship and really hone
in on it don't just do the cursory thing
of oh I'm a sales guy what you know how
tall are you what are you wearing what
think about all these things and I know
all you're doing is talking when you're
doing voiceover right but that's why I
say in the mutual muscles class if you
use those same muscles that you use for
on camera or on stage it can really
flesh out and make really thick the
authenticity and the accuracy and the
authority with which you pretend you you
pretend to be in that circumstance and
you make it a reality when you're doing
your script and I'm telling you this
applies to everything it applies to
you're doing a voice for a bank and
you're telling somebody their account is
overdrawn I talk about how that's a
story as well it's a sad story but it's
a story nonetheless no matter what
you're doing you will always always do
better if you really hone in on the
details of those questions Who am I Who
am I talking to what's our relationship
where am i what time is it
what day of the week what month of the
year is it and where are we in the story
when is it in the story I hope that
helps what I would love to do is find
out if you do this all the time and I'd
also like you to say look you know
you're absolutely right I forget to do
this all the time I just want to get in
get it done and move on to the next
audition I understand that I understand
that and I'm telling you if you just
take a little tiny bit of time and
analyze those questions not just the Who
am I and who I'm talking to
but the questions that surround the
situation you will find yourself doing a
lot better and everything will be a lot
clearer so let me know in the comments
below if this makes sense to you and if
this is something that you do and if so
how do you do it do you often go
directly to my best friend at a bar or
over dinner or over drinks you know
that's easy but what is it when you
really sit down and analyze where the
story is putting you and what you have
to do let me know give me some feedback
in the comments below I'd love to hear
if this makes sense to you okay and if
you'd like to be on my list I'd love to
have you on my list we are this close to
launching vo heroes com we've launched
the website but now we're launching the
new year and we're gonna be doing that
coming up soon I'm gonna have some free
training for you I'm really excited
about it I'm developing that right now
as you know I've asked you what your
your questions are about what you would
tell yourself if you could go back and
do so I'm looking forward to answering
those questions ok enough I'm David H
Lawrence xvii I thank you so much for
watching and I will talk to you tomorrow