Too Late, Melissa. You Already Are.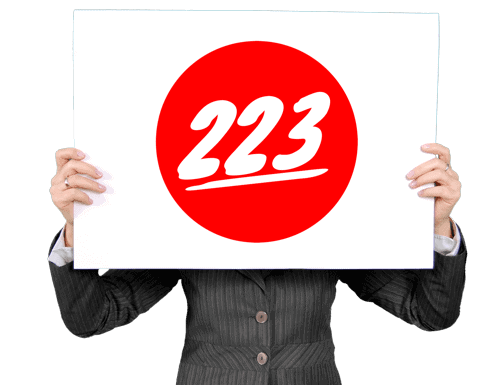 Hey there!
Several people made me aware of a Twitter thread discussing voice over training curriculums, in which my name came up.
Melissa opened that she'd heard "really good things about him" but that she'd also heard "he's great if you're an actor, but I'm just interested in audiobooks."
Time for some tough Melissa love.
Hope this helps!
David
Raw YouTube Captioning
hey there it's David H Lawrence the 17th
and getting down to the nitty-gritty
when it comes to project X just a few
more days and these particular videos
will start to change in terms of how
they look and how they feel and where
you find them yeah so very excited about
that I wanted to I wanted to take a
moment to provide some comfort and some
aid to a performer who is in need more
than a half-dozen people made me aware
of a fairly lengthy Twitter thread that
occurred I guess a few months ago
and it was about voiceover training and
different voiceover curriculums and at
one point my name came up along with a
few of the people who who also train
around the world and at one point a
Twitter user by the name of Melissa said
about me she'd heard really good things
about him but that she'd also heard he's
great if you're an actor but I'm just
interested in audiobooks that was that
was the quote from the thread and as I
read that I felt for Melissa and I I
wanted to reach out and I wanted to take
her by the hand and say can I talk to
you because I have some things to share
with you that I think you need to hear
if I had a chance to sit down with her
maybe over coffee
I would lower my voice to a reasonably
quiet level so as not to be aggressive
but I would say to her I'm really really
sorry but it's too late
it's too late you already are an actor
really I you know I know it's hard for
you to hear because you just want to be
an audiobook narrator but it's too late
everybody who performs is an actor
period whether it's on stage we do a
whole class about this in the voice-over
curriculum that I teach and it's called
mutual muscles and it's about the fact
that there is no boundary to
storytelling you may not tread the
boards you may not be a stage actor you
may not be an on-camera actor but to
draw a delineation between people who do
more traditional categories of acting
work and you as an audiobook narrator
I'm sorry Melissa it's too late you're I
need to share with you the fact that you
need to accept that if you're gonna be
an audiobook narrator you're gonna be an
actor that's just that's the way it goes
III I wish there was some way I could
help you pass this but what I really
would like you to do is embrace it
because you never know what audio book
narration could lead to it doesn't have
to lead to being on camera or being on
stage or being in commercials or being
doing industrials or doing in-store
announcements or doing all the other
millions of ways that performers can ply
their trade but when you're an audiobook
narrator you're an actor you are you
can't get away from that and again I am
stand what she's saying she's scared
that she'll have to no actory things
right hmm it's making me choked up mmm
because I know the fear of the unknown
and I know the fear of the confusing and
the unthinkable I don't know much about
Melissa I I didn't go looking to see
whether she'd done mostly nonfiction
books because of the the the myth that
nonfiction books aren't acting I don't
know but if I could talk with Melissa I
would say I just want to share with you
that you are an actor
welcome welcome to the tribe and I'd
love to work with you because apparently
you think I'm really good with actors
but you know whoever you go to for your
coaching for your training go in with
the attitude that you're going in to
become a performer and that the fact is
no matter where you are on your journey
maybe you're just starting off as a
narrator or you're moving through your
sort of sophomore years as a narrator
where you're learning more stuff but
you've got some experience under your
belt or maybe you're really good at what
you're doing either no matter where you
are on that journey
you're an actor you're an actor
wear that badge proudly you're an actor
too late too late
um say how you feel
I don't know if you're if you're an
audiobook narrator if you're the
watching this if you are an actor or a
voice-over talent in other areas or you
do audiobooks but I wonder when did you
realize you're an actor when did you
realize that even if all you do is
commercials you're an actor
when did this pop into your head or are
you still harboring the the illusion
that because what you do isn't the
traditional category of acting that you
would see me doing or you would see
somebody else that you consider to be an
actor doing
but I'm not an actor am I an actor am I
really an actor you know there's no
there's no huge responsibility that
comes along with that that now you have
the burden of it's actually kind of
freeing um you know it's a good idea to
keep getting better you know practice
rehearse gain skills take classes more
than once you know that kind of thing
but please Melissa embrace the fact that
you're an actor join us be part of our
tribe we love you we want to help you I
appreciate the kind words you had to say
about me too thank you so anyway let me
know in the comments below do you
consider yourself if you're not doing
traditional acting work but you're a
voiceover performer in a particular
category do you consider yourself an
actor or not and do I have to sit down
with you and have a heart-to-heart we'd
love to have you on the list especially
with the next couple of days coming up
we're gonna be changing things over go
ahead and sign up for the list below if
you want to see the latest video I've
done go ahead and click on that frame
and YouTube will play it for you I'm
David H Lawrence the 17th I'm an actor
talk to you tomorrow bye-bye.