The Difference Between Mansplaining and Advice?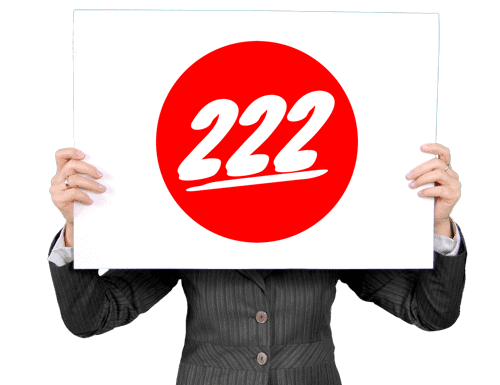 Hey there!
I'm pretty sure I was just put in my place by a stranger, after she'd asked for some advice.
Now, I need your advice to tell me if I need remedial training.
Hope this helps!
David
Raw YouTube Captioning
hey there it's David H Lawrence the 17th
and I have a conundrum
I just got finished replying to an email
that I received and reply to an email
that I had sent in reply to an initial
query from a potential client let me
explain what happened so get a client
from I get an email from a client who
says I would like to learn how to do
audiobooks but this whole notion of
audacity is not happening I already know
how to use Pro Tools and so I'm going to
use pro tools can you teach me and I
wrote back and they said I've used Pro
Tools to do audiobooks I have chosen not
to do that anymore and I've created a
whole you know course around using
audacity and I explained why how much
more efficient it is and how much
lighter weight it is how much less
expensive it is how much easier it is to
update how it can it can take you know
all the things that I talked about in
the course for the stair-step method and
audacity as opposed to punch and roll
for pro tool and what I got back was
something that has given me pause the
initial query was can you teach me this
with Pro Tools do you have any other
suggestions
and so I gave her other suggestions
the answer she wrote back to me was I
don't need to be mansplain to
I purchased Pro Tools 8 years ago I want
to work with tools that I already own
I don't need you to tell me I made a
mistake
in what I purchased and what I want to
use and I was kind of taken aback by you
know this this all happened within 30
minutes this email came in from out of
the blue she wasn't somebody who had
taken my my
my getting started course it was simply
can you teach me how to do this with Pro
Tools
and do you have any other suggestion so
I felt like I was giving her some solid
advice some advice from experience and
because she had asked and when I got
back this whole mansplaining thing
it created a response in me that I'm not
I'm not proud of part of me was like you
asked so I told you this wasn't
mansplaining this wasn't me sitting down
and manspreading
and saying hey little lady let me tell
you what I think and this is what you
should do but maybe that's how it came
off even though that was the advice that
was asked for so it made me think you
know mansplaining and being woke and
being inclusive and being diverse and
all of these things that have popped up
in society for the last five or ten
years have been taken in some cases to
extremes and I'm gonna go out on a limb
and say this was one of them that I
wasn't mansplaining I happened to be a
man and yes I was explaining but there's
a patina to mansplaining of arrogance
and dismissiveness and you don't know
what you're talking about little girl I
do you know that that wasn't at all what
I meant and I read back over what I what
I sent and I said we don't teach that
but we do teach this and you know it was
in terms of that second question of do
you have any other suggestions so it
kind of just set me off it kind of made
me feel like you know really I feel bad
because on one hand I want to say one of
the big mistakes you make is sticking
with tools that aren't the best
usefulness for you because you've paid
for them or because you have sunk costs
in learning how to do them believe me I
had two decades of sunk costs in
protools
felt like that both me using it and me
teaching it you know I was an avid
certified Pro Tools instructor and user
and producer and Lord knows it was hard
to give that up it was hard to say wow
really I
do all this in audacity and I can do it
about 30% faster really huh you know
but there was just this bad taste left
in my mouth and I thought what could I
have done different could I have started
it with hey as long as you asked , then
said what I was going to say is this
another indication that I'm somewhat
abrupt and brief and you know try to be
efficient with other people's time and
it comes off as being you know arrogant
and mansplaining
anyway I'm asking you for help what do
you think I don't plan on writing back I
don't plan on trying to make it right
I figure it wasn't a fit and I found
that out early which is great but I do
want to know that I'm not missing any
and so if you hear something or you see
something that you think you'd like to
tell me about I'd love to know I'd love
to know if the way I described it to you
came off as though I was mansplaining
okay I want to know that I mean if if
it's an overwhelming opinion that that's
the case then I'll look at it again I
just it's how I answer everybody and I
and I don't usually get that response
anyway leave me a comment below let me
tell let me let me know what you think I
hadn't planned on this being the video
for today I planned on saying hey guess
what in the next couple of videos we're
gonna switch over to the branding and
everything for Project X and it's gonna
be great and I'm gonna show it to you on
the on the the the on the screen but
this came up and I wanted to share it
with you so leave me a comment below on
vo to go go if you wouldn't mind or
wherever you're seeing this video
because that's where the conversation is
sane and is there's not a lot of
mansplaining going on it's moderated if
you want to join my list please do so
there's a box below that says sign up
for the list and if you want to see the
latest video that I've done go ahead and
click on that frame there and YouTube
will play it I'm David H Lawrence the
seventeenth thank you so much for
listening and watching and I'll talk to
you tomorrow.