Three Reasons Why Some Things Never Get Finished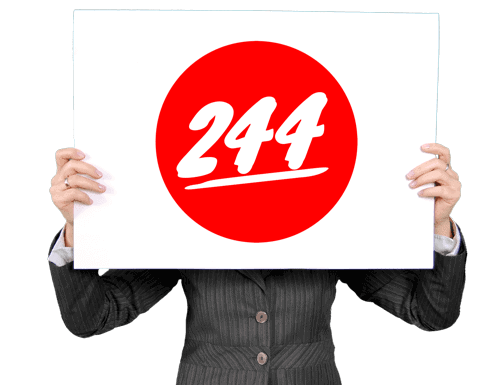 Hey there, hero!
Ever had a situation where you had every intention of completing a project, but for some reason, it never got done?
Ever wonder what those reasons usually are?
If you knew, would it help you finish more tasks and reach more goals in the future?
I bet it would. Here's a few reasons why that happens.
Hope this helps!
David
Raw YouTube Captioning
hey there it's David H Lawrence the 17th
and I'm wondering if you've ever tried
to do something had every intention in
the world of getting that something done
maybe it was even a little tiny thing or
maybe it was a big huge project but you
never quite got there now I'm not
talking about things where you tinker
you know you got an old car in the in
the garage and you're constantly playing
whether they're trying to restore it
that's gonna be a lifelong project you
know it you're not really trying to
you're not really trying to finish it
you're trying to like relax while you're
doing it or you know maybe you do
crafting and you know you're working on
this scrapbook that you've had forever
and it's just never gonna get done
that's not what I'm talking about I'm
talking about things like learning
voiceover or becoming an actor or
figuring out a new piece of software so
that you can get something else done I
mean there's always these sub things so
I've looked at things that I've tried to
accomplish and I've looked at the things
that I've never quite been able to pull
the trigger on and say okay that's done
that's awesome and what I've come up
with and I've also read a few articles
around the kind of the kind of reflect
the same general impressions that I have
I've found three things that usually
make us stall they usually stop us from
getting to the end to the finish line
and the big one for me there's there's
there's a couple of others that I
learned to overcome but the big one for
me is something was really exciting at
the beginning but then once you got into
it it was kind of like yeah you know you
lose your love for it and maybe even
lose your direction because once you get
into it what you thought you were going
to love about it doesn't turn out to be
the actual case now I don't know that
there's much you can do about that other
than look for something to love about it
just like you do with your characters if
that's why
your stuff never comes to fruition I'm
not sure that's a bad thing you know
we talk about doing the things that we
love and the money will follow and
actually what we talk about is doing the
things that you love really well and be
prepared for them really well but you
know it's like if you get into a
relationship and you find that the
person that you thought was one thing
isn't that and not really attractive to
you you know you're doing yourself a
favor by saying okay that's just not
gonna happen this is this project that I
thought was gonna be great because I was
really falling in love with it just not
gonna do it so you lose your love or you
lose your focus your direction on
something and you really just can't
regain it it just doesn't you know like
what Marie Kondo says it doesn't spark
joy anymore right the two things that I
found that do occur that you can fix at
least I've been able to usually overcome
them there's some things that are just
stubborn but the first one is the
details are boring and I'm not sure what
happened to me but at some point in my
adult life details and trimming the
edges and shaving down the flash and
nipping and tucking and making sure that
things actually were detailed you know
they call cars that are washed and waxed
and really paid attention to detailed as
opposed to washed and waxed and the
reason is those final little things
those find all those those little
hanging hanging chads and and and little
details those can be boring to people
and what I always reminded myself and
what really caused this to be something
that flipped the switch was that those
details people really appreciate when
they're taken care of right now we're
trimming and and you know adjusting and
finding answers for some of the little
things on vo heroes comm you know when
we first launched it you know we we I
took my own advice you know go with it
don't wait just put it out there as soon
as it's a
Minimum Viable Product put it out there
let people bang on it and then figure
out what needs to get fixed because it's
a process it's not a thing that happens
and then you're done I mean stuff is
gonna happen in the future that's gonna
make it better as well so you those
little details find the the comfort and
the reward in those details because when
you do that your stuff looks better
you're more proud of it you know it's
not just those those crappy little
details that you need to that are
constantly nagging at you those things
are awesome I really treat them with
respect and the whole idea of the
Minimum Viable Product thing leads me
into the third item of the three that I
wanted to share with you today and that
is that you sometimes don't let things
get finished because you sometimes let
perfection get in the way of shipping
we've talked about this in the past but
not in the context of its stopping you
from finishing something sometimes we
talk about perfection getting in the way
of shipping when we talk about just
getting things underway right getting
started with something and we're gonna
talk about this more in a couple of days
when I start the new class but the idea
that you get you get all the bricks laid
in place and everything's nice and neat
but it kinda isn't just right and you
gotta move it just a little bit before
you can let anybody see it or or or or
talk about it that concept of trying to
get everything perfect before you finish
the project it's a fool's errand it
really is I'm not saying you should be
dangerously sloppy or not care about the
final product and what it looks like but
there is a range between it's just not
ready for prime time and you're spending
way too much time trying to make it
absolutely perfect there's a range in
there that's the sweet spot for saying
okay this is finished but it's going to
go through some new iterations but if
you keep that whole perfection thing in
your head you're never going to ship
you're never gonna finish so
did you lose your joy for it did you let
the details get in the way to jail it
the details get you bogged down did you
let perfection stop you from finishing
it let me know in the comments below if
these things make sense to you and if
there's anything else that has stopped
you in the past I'd love to know about
it because maybe I just have a blind
spot and I haven't recognized what it is
that has stopped me from doing things I
can tell you that since I started doing
the analysis of it it's kind of like the
reverse Heisenberg principle right doing
the analysis of it has made it better
for me in terms of production in terms
of efficiency reasonable production and
efficiency right I've got a video coming
up on the Ivy Lee method which is just
fascinating I tried it for a week and
I'm going to tell you my results but the
idea that you can actually finish things
if you're aware of what's stopping you
let me know in the comments if this
makes sense I'd love to know get on the
list by filling out the form at the
bottom of the page and you'll get
notified when these videos come out and
also when I have other things that I
want to share with you in the world of
performance and voiceover in strategies
and tactics and tips and tricks and
systems and honing and shaving and
refining and taking care of the details
and not letting perfection get in your
way all right let me know just give me a
comment I'd love to hear from you I'm
David H Lawrence the 17th I thank you so
much for watching and I will talk to you
tomorrow.