I Tried The Ivy Lee Method For A Week. Here's What Happened.

Hey there, hero!
I've done videos in this series about organization and productivity, and there are always new methods to try on for size.
What about an old method?
A method for getting stuff done that's over a century old?
Here's what happened when I tried one on for size.
UPDATE: I now use a stack of index cards instead of the Levenger planner. Same process (get the top three items done first), cheaper supplies, smaller footprint on my desk.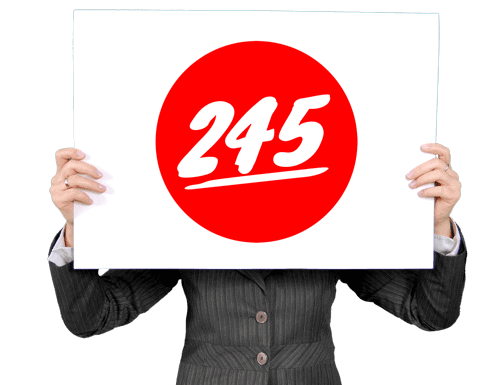 Hope this helps!
David
Raw YouTube Captioning
hey there it's David H Lawrence the 17th
and you may have noticed that I am
fascinated with systems I'm fascinated
with the ways to get things done and
I've tried or sampled or given my all to
a number of different ways of staying
organized and being productive and
setting up systems so that there's a
logical progression and it kind of
fights all the time with the left and
right hand sides of my brain I kind of
get a charge out of being able to do
something artistic but doing it with a
process you know doing it with a system
that makes sense and I've tried
everything that's come down the pike
stuff that's been you know in the 80s
and the 90s in the 2000s in the the
second decade of the millennia and I
came across a method that I'd heard
about before because the name was
familiar to me and then when I was
reappointed with the story I thought
well I'll give that a shot and so I did
so there was you've heard of Charles
Schwab now it's known that names best
known as an investment advisory house an
investment service you can invest in
stocks and they can give you any way
Charles Schwab was an early 20th century
late 19th century early as twenty
centuries mogul and he approached a guy
by the name of Ivy Lee so Ivy Lee Ivy
why usually a female name but in this
case a guy Ivy Lee and he said look I
want to make my my people more
productive what can you do for me you
know and Ivy you know interviewed his
executives to find out what they were
doing which is always great and then he
came to him with this process he said
look this is how your people are working
and this is where I see it can get
better
and give it a shot and see what happens
and Charles Schwab said okay how much
how much did that cost me and he goes
you know what see if it works
and if after a few months it works for
you pay me what you think it's worth and
he ended up giving him a great deal of
money a lot of money a lot of money for
those days hundreds of thousands of
dollars in today's dollar and it's
pretty simple and it kind of ties in
with what we've said in the past about
list building the night before when you
go to bed and then reviewing that list
and maybe adjusting it the next day but
it's very specific and how you do it and
it's analog it's not digital it's not
you could do it with a digital to-do
list
but there's a joy in part of it that I
think is really cool and so I want to
show you the last three days or so of my
Ivy Lee method see these three little
post-it notes here that's for each day
and if you'll notice there is a an item
three items on each one in order and
they're crossed off so remember that the
thing is you want to make a list of
things to do short not huge so that you
look at it you go huh but a list of
things that you definitely want to get
accomplished the next day you want to
put it on a piece of paper so that you
can put them in order so you do your
items but then you want to put them in
order I'm just peeling this off so you
can see what I'm talking about
notice how each one of those has a
number associated with it that's the
order and then as you do it as you put
them in order make sure that you really
really critically look at that order is
this something I have to get done today
that absolutely goes up as number one or
number two is this something I really
like to get done today you know maybe a
little bit lower on the list and there
isn't any room when you make the list
that short for stuff that hey I'd really
like to get it done but I can't and the
good news is if you get all three things
done before noon just create a new list
that's the that's the cool part but as
you do each thing so you wake up the
next morning I woke up the next morning
and I had these things to do and as I
did them I cross them off so when you
cross them off there's a psychological
thing that happens that's really really
cool and by the way I took those I use a
I 11 jure 11 jure notebook for my stuff
and I put a little insert in the
legendre 11 ER notebook that is a set of
pads of different post-it notes of
different sizes that I can use and just
sort of call out things and as I do it I
just cross it off when I get the list
done I pull the the you know thing off
and I throw it away there is a sense of
satisfaction to that that isn't the same
when you simply click a button to check
off what you've done so just like I
showed you with taking notes and having
to do is with the little check boxes now
what I do when I take notes is I
transfer those to that list and it's
just little short things it doesn't take
any time at all but it does get
everything in order and it's really
really effective
so as you cross it off you you uh you
right through it you strike through it
and that really gives you a sense of
accomplishment now what happens if you
can't get things done well all you do is
transfer it that night to the next day's
list and you check again is this really
something that's important do I have to
get this done today then it goes at
number one or number two right so it
follows through and it keeps you focused
on the stuff that really matters the
stuff that you need to get done first
the stuff that's most critical and you
get that wonderful sense of satisfaction
of crossing it off when you're done
crossing you know I love it I really do
love it
and it's been really helpful to me it's
a-you know I've had a lot of things to
do over the last few months getting the
site up the new vo hero site up getting
prepared for the launch that's that's
happening starting tomorrow the launch
is happening starting tomorrow we're
introducing a new class and a new set of
courses and a new way of discussing
things in the private faced it used to
be the private Facebook group now
private group on the website and yeah
there's a lot of details to worry about
a lot of things that are that are going
on and this has really helped kept me
sane and I think I'm gonna keep using
this sometimes the old ways are the best
ways so let me know what you think of
this this is something that might be
helpful to you is this something that is
closed
something that you do is it something
like this that you do it's again called
the Ivy Lee method let me know what you
think in the comments below I'd love to
know what your thoughts are once you've
seen this and how it works and if you'd
like to get on my list well there's a
box below that that says get on the list
and that'll be my mailing list and I'll
send you new things on a regular basis
on how to make your life more
spectacular when it comes to performance
voice over on camera staged commercials
etc and just in general making your life
easier on yourself and your success I'm
David H Lawrence 217th I thank you so
much for watching I'm excited about
tomorrow can't wait and I thank you so
much and I'll talk to you soon.