The Root Words of "Typecast"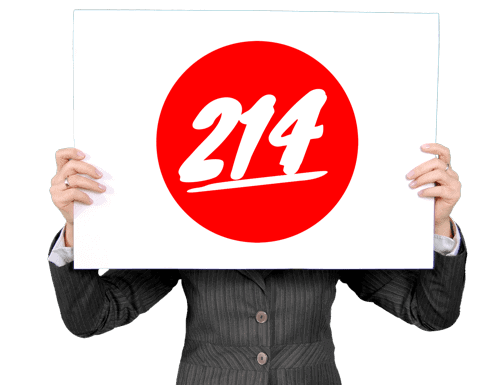 Hey there!
If I've heard it once, I've heard it a thousand times…
…a complaint, made by a performer, that bemoans the fact that they always get cast for the same things.
Yeah?
OK…I've got some tough love for you.
Hope this helps!
David
Raw YouTube Captioning
hey there it's David H Lawrence the 17th
and I recently saw a few friends for
dinner and one of them is a performer
and he was complaining he was
complaining that all he gets are the
same types of auditions the same types
of on-camera and voiceover auditions and
when he books things he's always booking
the same kinds of things he's he's
typecast and you know others are like
yeah I get it I understand so maybe six
of them six of us at the dinner and I
didn't say anything at the time but I
called him afterwards because I didn't
want to say anything I'm never quite
sure if I'm embarrassing somebody when I
go hey you know I'm not sure that that's
the best approach so let's take a look
at the word typecast and the word
typecast has is a compound word the two
root words of typecast archetype and
cast pretty obvious right I have to say
I'm never ever ever
understanding of somebody complaining
about being typecast look I know we're
actors we've been told from the time we
started training on acting you can do
anything you want to get skills in all
these different areas so you can do any
accent at any age and any sex and any
nationality any race you need to be as
as versatile as you possibly can be and
I'm not a big fan of that I mean it's
great to stretch it's great to get
training in spaces that maybe you didn't
understand or know like maybe combat or
accents and dialects or who knows who
knows
but the one thing I wouldn't do and have
never done is fight back against the
perceptions of people especially when it
leads to a booking you're never gonna
get the job you know that when you go in
for an audition you're not getting the
job right just go ask Michael koskoff
he will tell you you're not getting the
job but when you do get the job and it
happens to be the same kind of job that
you got before what does it matter first
of all you have a type
and that type often gets reinforced by
the other things that people see you do
the things that you get booked on that
play on television play on the radio
play in movies video games etc and
you're being cast like shut up are you
kidding me
I would not place the idea that you want
to be considered as a Meryl Streep level
versatile actor ahead of the idea of
actually just simply being cast now if
you find that the casting that you're
getting is something that's really
distasteful to you
something that makes you sad when you go
to do it or just headed to the studio
it's it's just not something you want to
do that's understandable and you know I
would do that but to pick out of thin
air the idea that you're upset because
you're being typecast to me is kind of
disingenuous it's like when you think of
the kinds of parts that most actors play
they usually fall in one or maybe two
categories because that's their brand
that's their type and the fact that
you're being typecast means you're being
cast
you couldn't possibly complain about it
unless you were being cast over and over
and over again so if that's happening
for you I just I I want you to be happy
and I'd like to suggest that you can
reframe that and say yeah I'm really
good at this particular kind of thing
they booked me on it all the time as
opposed to oh my god I'm being typecast
I hate uh do you really do you really
okay you tell me I've told you what I
think you tell me what you think I would
love to know your thoughts there's a
comment box below please leave me a
comment let me know what's going on if
you want to sign up for my list and get
other issues like this that I try to do
to help you have a better career a more
fruitful and satisfying career sign up
for my mailing list there's a subscribe
to the list box
this video and if you'd like to see the
latest video I've done I'm doing one a
day for the entire year and maybe you're
watching this out of order just go ahead
and click on that frame there and
YouTube will play it for you I thank you
so much for watching I'm David H
Lawrence the 17th and I will talk to you
tomorrow.