So Where Will That Huge Facebook Fine End Up?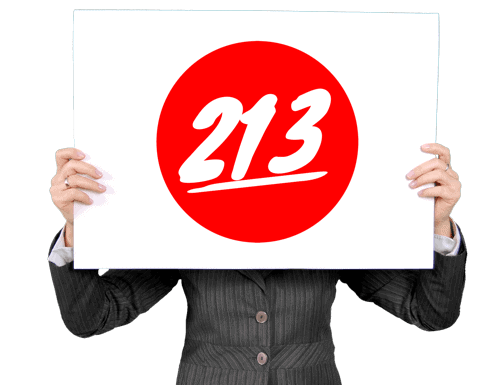 Hey there!
For most of my life, I've seen the government levy higher and higher fines on larger companies for what they determine is bad behavior.
And I've always wondered why the entity that actually benefits isn't the members of the public that has supposedly been grievously harmed, but rather, the government itself gets all that cash.
When we look back on the huge million, hundreds of million, billion dollar fines, I have to wonder who benefits.
It ain't us, the supposed aggrieved.
Hope this helps!
David
Raw YouTube Captioning
hey there it's David H Lawrence the 17th
and just maybe five six hours ago I was
watching TV and they made the
announcement for the final determination
on a fine a five billion dollar fine for
Facebook regarding the the privacy
issues that they suffered with with
Cambridge analytics and it struck me
once again that the government has
issued this tremendous fine they've
issued it because we the people
individually were supposedly harmed and
they've made it punitive meaning you
know it's it's large enough that it will
make a dent in this year's budget of
Facebook not a big one but a dent
and following the money which is what
the government often does when they
investigate somebody how come we don't
follow that money I mean look I get that
Facebook violated the law and I get that
there may have been people who suffered
mightily I don't know of anybody I
haven't seen any cases it's not like mmm
a sexual predator where people come
forward and they tell their tales and
you know there's some sort of obvious
you know awful consequences of the
behavior of the company heading in
general people could have been damaged
and maybe they were I don't I don't hear
of any stories of identity theft I don't
hear of any stories that really talk
about damage but the government
nonetheless got their billion dollars
and where does that money go you know
this is this is a long line of
government fines where the money doesn't
go to the harm to the aggrieved it goes
to the government and that bothers me a
great deal I started to get bothered by
it in the mid 90s early 2000s when
Microsoft and AOL and and some of the
pharma companies some of the big banks
were fined tremendous amounts of money
billions billions of dollars in some
cases certainly hundreds of millions and
and more and the money didn't go to the
people who got harmed and you know in
some cases it was people were
overcharged you know do you think about
the Wells Fargo thing that happened
recently if that ever comes to a fine
situation do you think the people that
were depositors are gonna get any of
that money back or do you think the
people that were charged homeowners
insurance illegally we're gonna are good
and get the refund no the fine money is
gonna go to the government and that
really really ticks me off and I think
we need to make a change in that I think
that if the government is going to do
more than just fine a company to punish
them if they're going to find based on a
calculation of harm done
then I think it's incumbent on our
government not to pocket that money and
who knows where that's gonna go
you know i-i've asked I actually asked
encore I said where does now all that
money go and people are like I don't
know you know any people that this is an
FTC fine so I asked I asked people on
Quora who claimed to have worked for the
FTC at some point to talk about that and
the closest answer I got was the general
fund which makes me think the person
that worked for the FTC wasn't in a
position of real intelligent power but
this whole idea that we're supposedly
really really distraught destroyed by
what Facebook did in terms of Cambridge
analytic and I get that there's harm
done but the money isn't going to the
people that were harmed the money didn't
go to the people that were harmed when
it came to Microsoft Microsoft was was
fined billions of dollars for for
supposedly overcharging Windows users
for Windows and to this day I've never
met anybody that is still angry or was
angry at the time that they paid $90 for
Windows instead of whatever the
government determined Windows should
have cost $60 I don't know but the money
didn't go to them they didn't get 30
bucks you know the money went to the
government occasionally there's a bomb
that they throw to the schools you know
you can use some vouchers to get school
stuff for your schools it's never okay
you were harmed
here's the money class action suits on
the other hand do do that it's never
really something like oh this is kind of
good this makes up for it it's like
here's your four dollars and 12 cents
but it bothers me a great deal and I
wonder if it even matters to you because
these companies are being fined
incredible amounts of money for
certainly bad acts some will argue that
perhaps those bad acts were actually
done by their clients not by Facebook
themselves
they'll also be arguments made Facebook
knew about it they encouraged it they
took the money from from selling those
those pieces of data but how come we're
not getting any of that money back how
come the government is getting billions
of dollars billions of dollars what are
they gonna do with that money are they
gonna educate the customers of Facebook
how not to steal data I don't think so
you know every time this happens I think
to myself the benefit of having a
regulatory agency is suspect
it's suspect because no matter what side
of the issue you fall on when it comes
to government needs to hold big
companies accountable okay that's fine I
I don't necessarily agree with that
because I think in some cases the
government doesn't have a clue as to
what they're talking about I remember
when the government went after Microsoft
for being a monopoly I happily commented
on it on my my MacBook and my UNIX
devices and mine on Windows stuff in
direct defiance of the claims that the
government was making that Microsoft had
an unfair monopoly I totally disagreed
and then when they got got fine those
billions of dollars for doing it and the
money never went to Windows users
there's something about this citizen
right tell me what you think there's a
comment box below have you ever felt
like you've supported a company or
you've been against what a company has
done and felt like you were harmed what
was the end result of government action
or legal action for you did you find it
satisfying or did you find it
head-scratching I'd like to know because
this stuff is gonna happen over and over
and over and over again we're getting to
the point now where many people in the
government think that tech companies are
too big and need to be destroyed and or
too big to fail you know like what
happens when you rely on Facebook and
Google and Apple and something happens
and they get hurt and you can't use the
stuff anymore that you've been relying
on like the government
charged banks and mortgage companies you
know you've got all these people and
they're they're harmed they didn't get
anything from that either you know the
the 2008 stuff with with too big to fail
and the banks and Lehman Brothers as
though the individual depositors in the
individual mortgagees they didn't get
any of that money yeah so let me know
what you think in the comments below I'd
love to know because this is the kind of
thing that kind of surrounds what we do
as performers and what we think about in
terms of our future as a country and our
future as consumers and as workers if
you'd like to join my list and get
notified when these videos come out
there is a subscribe to the list box at
the bottom of the page I'd love to have
you be on the list and if you'd like to
see the latest video I've done maybe
you're watching these videos out of
order I'm doing one a day this year go
ahead click on that frame and YouTube
will play it for you I'm David H
Lawrence xvii I thank you so much for
watching and I will talk to you tomorrow.