Our Extremely Short Supply Of Positive Feedback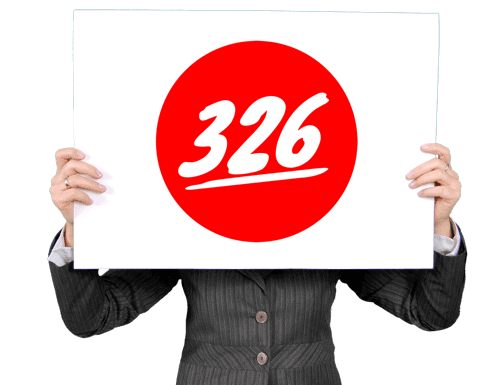 Hey there, hero!
I'm just going to make a declaration, here and now:
I love Janel Scott, an actor from Arizona.
She made me feel so good this past weekend, I was downright floating on air.
And it was so simple…and so much of something we all desperately need.
And need to give to others.
Hope this helps!
David
Raw YouTube Captioning
Well, Hey there, hero. It's David H. Lawrence, the 17th. And this past Saturday, I had the opportunity to, uh, speak at and exhibit at, along with my fellow coach Trevor, um, at the actor's pro expo here in Los Angeles at lax. And something happened during this expo that really illustrated for me just how shellshocked we all are as performers and how completely, I don't want to say degraded, but, but how hard it is sometimes for us to accept and how desperately we need. Positive reinforcement when we're in a business that's just so filled with rejection. So what happened was, uh, we were exhibiting at this thing, we were talking about both Veo heroes and rehearsal pro. And a woman walked up to our table and noticed our sign and said, you got, what do you guys have to do with rehearsal pro? And it turns out that she was a really avid user. And. I thanked her tremendously for all the kind words that she was saying about it as it could. We do a video and she said yes. So here's the video. Hey everybody. It's David H. Lawrence and 17th and we're here at actor's CRO expo and Janell Scott just walked up to the booth where we're doing VO heroes and rehearsal pro, and she pulled out her phone and look what she showed me her rehearsal pro and show them your my scenes. Oh my God. Apparently you use this from time to time. That's great. So what do you like about it? It's, it's, it's a game changer for learning my lines and, and, and knowing what's going to happen. And I can usually have something down in about 15 minutes just listening to it over and over and over. Do you feel more confident now that you have? Yeah. Oh, absolutely. How long have you had it? So I've had it since, uh, March. Oh, just since March. Since March. That's how many, Oh my gosh. That's amazing. Thank you so much. I so appreciate it. Oh, that's great. That's great. All right. We'll talk to you guys later. So after that, my whole day was completely different, you know, I realized just how used to. Negative feedback I am when it comes to the app because our help files take care of people. They show them how to use things with the app. And you know, rehearsal pro in general is a, you know, a pretty reasonably, you know, reliable app to, to deal with. You know, on most occasions I, I'm, I'm equivocating because there are certainly people that have issues, they have problems, they don't watch the help files or they jump right in without, you know, getting to know the app first and they have issues. Which I respond to, but almost every message I get through that channel from my user base, which is tens of thousands of people, is negative. I don't get email on our help support ticket system from people saying good things about the app. They're, they're having trouble, they're having issues, and it can color how I feel about. How happy people are with the app. Then along comes this woman Jenelle who tells me these wonderful things. She shows me just how many scripts and scenes she has and how great it's working for and how we've, we've saved her so many times. I mean, I literally walked around floating on a cloud. I S thank you again, Jenna. If you're watching this video, thank you so much again. I, you can't believe how, how, how lovely that was. But it made me think for all of us as performers, and in fact, all of us as human beings, I bet that we have a very, very tinted, uh, idea of what people think about what we do, what we say, how we perform, our expertise on things. Because we probably only hear from people. For the most part who have an issue with us who want to help, want help. They want us to correct things. They want us to do things better, you know? And it drove home a point for me that we should. Always provide positive feedback when we feel it. If we can, if we have an opportunity to say good things about something, say it. Don't just use reviews and ratings and, and feedback loops and conversations with people about how to fix things or how things are bad and they need to be better. If things are working for you, things are good. Then say so. Give that person that positive feedback. Look what, look, look what it did for me. I can only imagine that if you got some really great feedback, rather than this constant silent rejection that we get as voiceover performers and on camera performers, how much better we'd feel about ourselves in our lives. It just made me realize that we've all made a choice to be in a business, that it's hard to do that. It's hard to get that positive a reaction. So I'm going to make it a point to tell anybody whenever I can, when they're doing something right. Catch them doing something right. And let them know about it. So tell me what your thoughts are on this. I'd love to know. Let me know in the comments below, especially if you're watching on vio heroes.com VO heroes.com is where the conversation is sane and moderated and nothing negative is tolerated. We love the positive stuff there. I mean, if you're gay, if you've got something to say, feedback wise, it's negative. Please be constructive. And we make sure that that happens. Also if you'd like to be on my list, if you scroll all the way down to the bottom of the page below this video, you'll see a little form you can fill out called get on the list and we'd love to have you on that list. We'll tell you when these new videos are coming out for the rest of the year. I'm David H. Lawrence, the 17 and beyond. I'm David H. Lawrence, the 17th I thank you so much for watching, and I know you've done something really good recently. Whatever it is, congratulations. I'll talk to you tomorrow.