One Easy Way To Avoid The Juice Jacking Hack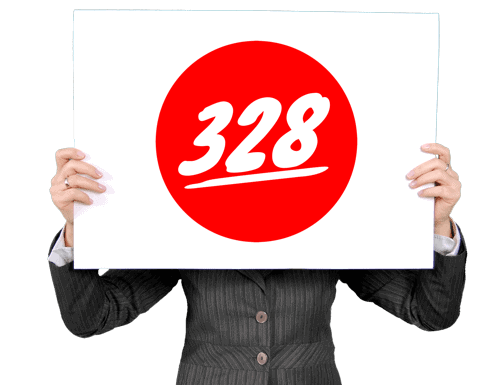 Hey there, hero!
Yet another way for hackers to get into your phone.
Yep.
It's like water on a rock with hackers, isn't it.
But there's an easy way to avoid this particular scam.
Here's what juice jacking is, how to be careful, and one very simple way to stop it from happening.
Hope this helps!
David
Raw YouTube Captioning
well hey there hero it's David H
Lawrence the seventeenth and today I've
got a prop I've got a prop it's a USB
charging and sync cable for a phone one
end is USB the other end is lightning I
use an iPhone and today I've got a
cautionary tale for you a new form of
hacking but I've also got a solution
that apparently only seen at Radio or
seen at not seeing it right so used to
saying seen at radio after years and
years and years of being on CNN radio I
can't just say seen it but seen that's
the only one that I found that actually
got this so here's the deal there's a
new way for you to get hacked on your
mobile phone and it's something called
juice jacking so I'm gonna let our local
Los Angeles prosecution you know law
area Department City Law Department
explain to you what juice jacking is
here you go
[Music]
when you're out and about you might have
seen a public USB charging station at an
airport or shopping center but be warned
a free charge could end up draining your
bank account in the USB charger scam
otherwise known as juice jacking
criminals load malware onto charging
stations or cables they leave at the
kiosk once the unsuspecting user plugs
in their phone or electronic device
becomes infected within minutes of being
plugged in the malware could lock the
device or send private information like
passwords addresses or even a full
backup of the phone directly to the
criminal here are some tips so you don't
become a victim of fraud use an AC power
outlet not a USB charging station take
AC and car chargers for your devices
when you travel and consider buying a
portable charger for emergencies follow
the LA DA's office on Twitter and
Instagram and use the hashtag fraud
Friday
okay so that's juice jacking the problem
is there were some good possible
solutions there you know don't plug
directly into one of those charging
stations that you find at airports and
restaurants and stuff directly with this
and the the USB end because this cable
not only carries power it also carries
data what you want to do is add a prong
a two prong adapter to it and plug it
into an actual electrical port not that
hackers couldn't figure out how to wire
an electrical port I don't mean to scare
you with that but there's one really
easy way to make sure that you're not
being juice jacked and by the way this
can happen not only where they described
it in that video but also in an uber or
a lyft it could look like that cord
coming out of there
you know cigarette lighter is just a
power cord but it could be connected to
a computer so just be really really
careful and here's the one thing that
you can do that will assure that you'll
know whether or not it's being charged
or not if all that happens on your phone
is that little lightning bolt shows up
in the charging box great but if your
phone says something along the lines of
do you trust this computer this is a new
computer this computer would like to
connect with your phone is there a
reason why you shouldn't you know like
if you get a dialog box that looks like
you're connecting to a sink rather than
I mean syncing your data rather than a
simple charge of electricity that's when
you disconnect don't wait don't say no
don't say yes just disconnect and if
that doesn't happen you then unless they
figured out something really really
arcane you should be good to go but it's
it's one more reason like I these are
this is this is harkening back to the
days of when I was doing a tech radio
show every week because hackers have so
much time they're like water on a rock
they have so much time and anti-malware
people people that fight against hackers
they don't know where where the next
threat is coming from hackers are
thinking
about it and trying things out but yeah
it's just crazy let me know if you've
heard about juice jacking I'd love to
know what your thoughts are on the whole
hacking thing in the comments below and
I hope that helps you stay safe if you'd
like to get on my list I'd love to have
you there's no hack involved there just
go down to the bottom of the page and
fill out the form that says get on the
list and we'll put you on the list I'm
David H Lawrence 217th
stay safe I thank you so much for
watching and I will talk to you tomorrow.