On Never, Ever, Ever Booking With That Certain Casting Office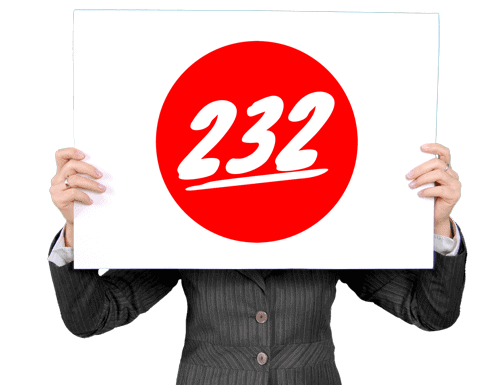 Hey there, hero!
I just got back from both an on-camera audition, and a very rare in-studio VO audition.
Like…there's a sun and stuff.
In both cases, I was going in for the umpteenth time for each…and neither have ever cast me for a role.
And it was 100% awesome.
Hope this helps!
David
Raw YouTube Captioning
hey there it's David H Lawrence the 17th
wearing the uniform the work uniform I
couldn't wait to get out of the shirt
that I was wearing before I'd gone in
for I just got back actually I just gone
in for both an on-camera audition and a
very rare in studio outside of my studio
voiceover audition and in both cases I
was going in for a casting person a
casting team or casting person that I've
gone in for a thousand times and have
never booked a thing with either one of
them and you'd think that that would be
the kind of thing that could wear on you
over time and it doesn't it doesn't
because if you let it get to you if you
let it get to you and and the the number
that you pay attention to is the zero in
how many times you've been booked by
that particular office you can start to
assume the wrong things like they don't
like you or worse they hate you or
they're making fun of you they're
bringing you in for stuff that you're
not right for who knows or your agent is
clueless because they keep getting you
in on these jobs that this particular
casting office has that you know they're
you're just not right for and the thing
is that's not the way to look at it it's
just not I am extraordinarily grateful
that they keep bringing me in in fact I
had a conversation with the two women
that make up the team that brought me in
for this Nickelodeon show today and you
know again I've been in more than a
dozen times for them over the last few
years and it's just a lovely experience
every single time this time they happen
to be in new digs so we talked about
that for a while it's just comfortable
you know and I said to them I really
appreciate you bringing me in I know
that you know we haven't found something
that's right for both of us but I'm just
glad to be here and the
the one woman said you have no idea how
refreshing that attitude is because
there are plenty of other actors who we
bring in all the time just trying to
find something for them we love how they
work but they're not picked by the
production team or they're just quite
not quite right for what we're looking
for and they are so cynical and so you
know like almost abrasive like we don't
want to bring them in but when you say
something like that I do I want to bring
you in next week again and that's the
thing it's like they're shopping as my
friend Michael koskoff says same thing
happened when I was on the voiceover
audition I was in with an engineer and
we've gotten to know each other over the
years I've never booked anything from
their studio and yet he still keeps
bringing me in and the casting offices
that work out of that studio keep
bringing me in for stuff and you know
the numbers just don't work right I mean
we go through the whole thing again
about you're not gonna get the job
you're just not you should have that
attitude going in like Michael says but
the truth is the numbers just don't work
in your favor there are way more talent
way more bodies than there are jobs in
on-camera onstage in voiceover
commercials and don't know what no
matter what category it is there's just
a lot more people willing to do the work
then there is work and you really have
to have your head screwed on straight
when it comes to what actually is
happening when you go in and you don't
book you're leaving out a whole bunch of
stuff you're leaving out they want you
to come in they're looking forward to
you coming in they're comfortable when
you come in they're happy when you come
in they call you by name they know you
as opposed to what was your name again
you know I walk in and it's like David H
Lawrence the 17th how are you I just I
love the idea that you are forming a
relationship and whether it
never happens or it happens in two weeks
or the person that they pick dropped out
at the last minute had to forgo the job
and you were number two you didn't know
it there are so many things that you
don't know and this idea of I always go
in for this office and they never book
me look at it this way stop at I always
go in for this office
you don't have to add and they never
book you what does that add what does
that give you right and you may
experience the same thing with casting
sites like voice 1 2 3 or voice force or
or or sites like a CX you know maybe a
rights holder you've auditioned for a
rights holder a number of times and they
they haven't picked you it doesn't
matter what matters is you get to get up
to bat right you get to act on what is
today Thursday at 4:45 and at 6:15 and
that's the joy it's not whether or not
you're booked it's not whether or not
they like you or they don't like you
what matters is you get to act and it's
awesome it's awesome I learned so much
from my friend Michael cosgrove and I've
got some really cool things coming up to
share with you about his situation he's
been working really hard this year so
anyway what's your attitude for these
things you ever found yourself so
frustrated you just don't want to do it
anymore
or do you have a reasonable and sane way
to approach the way our business works
the way the deal flow in our business
works let me know in the comments below
I'd love to I'd love to find out what
your thoughts are on this if you want to
be on my mailing list so you can find
out when these videos are coming out
we're doing one a day for the whole year
I'd love to have you there's a little
forum below this video that says get on
the list please do that I'm David H
Lawrence 217th I thank you so much for
watching and I'll talk to you tomorrow