Making Getting Started 33% Easier and 33% More Effective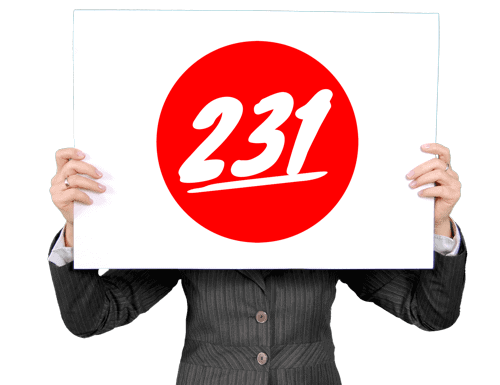 Hey there, hero!
I've been teaching Getting Started In Voice Over for over a decade, and some 7,000 people have taken it either online or in person.
Wow. I had to look that up, and I'm a bit surprised. And delighted.
Well, after the Believe sessions last year, it became really clear to me that there was something missing.
So…I've added it. And you can use it for your own VO/performance practice.
It's my gift to you. Here's how you find it.
Hope this helps!
David
Raw YouTube Captioning
hey there hero it's David H Lawrence the
seventeenth in auspicious start to the
first day second day I don't know what
one of the first two days of VO heroes
calm one of the things that I'd been
doing and you might be a member of this
particular list is sending out daily
notices whenever a new video comes up
and this is actually handled
automatically by my mailing list
software well my mailing list software I
decided you know it's not just good
enough to send out the new video for
today let's send out the last five video
four videos or something like that
so all of my subscribers today got all
four of those episodes in separate
emails and you might imagine I got some
unsubscribes because they're like okay
look I get that it's one a day but for a
day you're not gonna do that are you and
there's no way to get those people back
other than to say look I really
apologize for that but at least I
started hmm and I'm always happy when
that happens I'm always happy when that
first step is taken and then the second
step in the third and you get you you're
getting the momentum we talked about
this in a previous video about the the
moment of taking that step going from
knowing to doing right and in that video
I mentioned the getting started course
and I wanted to share with you the fact
that that course is now open for people
to take absolutely free on vo heroes
comm in fact the URL is vo heroes comm
slash start not hard to not hard to
figure out not hard to remember share it
with your friends I'd love to know if
you get the time it's about an hour long
class if you get the time I would love
to know what you think about what I
teach because this is a class that I've
been teaching in various forms for about
a decade and in the last two years a
year and a half it has chain
dramatically for me in the beginning I
was just teaching here here's the
equipment you need here's the the
different categories you need to know
and thank you very much you need to find
an agent you know I was just like I was
just sort of relating what happened to
me and then it became a little bit more
organized and a little more codified
over the first five or six years and I
ended up recording a live class in front
of a live studio audience of the getting
started which which about 7,000 people
have taken at this point over on the old
side on vo to go go and I wanted to
update it because what happened last
year really added a final dimension to
the different facets of what I teach
that really capped it one of the things
that I noticed was that most of the
questions that I was getting yeah some
of them were like what mic do I use some
of them how do I get an age and what do
I do for demos things like that but the
most common question was mindset
questions how do I know if I'm good
enough am I too old you know do I do I
have a good voice how do I know what an
audition what an audition a good
audition sounds like and these mindset
questions actually prompted me to do a
series of live videos video meetings
online on zoom' last year called believe
which was about acknowledging and naming
the limiting beliefs that we have in our
lives in our careers in our professions
in our relationships figuring out how
they became as powerful as they were and
then creating a replacement for those
limiting beliefs that we're enabling as
opposed to limiting so you know I
thought to myself that's really the
missing piece in the getting started
course because if you look at the
getting started course up until today up
until for all intents and purposes today
there were three main categories of
information that I taught about I
believe that any business whether it's
performing or plumbing or sales or
manufacturing or services doesn't really
matter
the person conducting that business the
person that's engaged in that pursuit
has to have up until today three main
things that they need to become more and
more expert in overtime to be successful
and that's the art the Commerce and the
science right so the first one the art
is all about the different categories of
work that you do if you're a voice-over
performer it would be the art of
commercials or animation or video games
or a narration or audiobooks or any of
the dozens of categories of artwork that
you would want it and that's where most
schools kind of stop at the artwork oh
we're gonna teach you how to do you know
great commercials be a great announcer
okay well that's great
but you have to know the deal flow of
that particular part of the business so
audiobooks is a different deal flow than
say commercials which is also a
different deal flow than videogames and
by deal flow I mean moving from
awareness of a project to being able to
audition for it to being pinned for it
to being booked on it or moving onto
another audition those those paths are
different for different types of art and
that leads into the second big tenet and
that's the the commerce so the art and
then the commerce and the commerce is
the business stuff the running of the
business right you can have even be the
best commercial voiceover telling the
world but if you don't know how to run
your business if you don't know how to
market yourself and how to create great
profiles that attract customers and
know what to charge and manage their
client them as clients and projects you
know all of these things that are
business skills that a lot of actors a
lot of a lot of talent people we talked
about this in videos before kind of
pushed back on it I don't want it I
don't want to be I just want to be an
actor I just want to be a performer okay
so it's a choice you make so art
commerce and then the third one that
I've been teaching for like a decade is
the science so the art the Commerce and
the science of voiceover the technology
your microphone how to use it how to
adjust headphone levels so that you get
really good performances how to address
your microphone how do you sound soft
we're how to do editing how to do
production what different file formats
mean what is demanded by websites in
terms of auditioning and in terms of
profiles and things like that so those
were the three that I'd taught over the
years the arc the Commerce and the
science and because of what happened
with believe last year was really
powerful people were like loving it and
I may end up adding it to the offerings
especially for the pros and the pro
emeritus on the vo Heroes website
because it can really be life-changing
so I added this year to art Commerce and
science the mindset and the mindset can
be the most devastating part of our
business first and foremost because of
what most people refer to as the
pervasive rejection we were rejected at
every turn we audition for something no
audition no no no no no no no I mean we
know the numbers hundreds of auditions
before you even get a callback or book
anything
the idea of am I good enough the the
imposter syndrome that pops up these are
all things that can really adversely
affect you you can have a great approach
your art could be great you could run a
great business you understand the
technology and then your mind kicks in
oh my god
so we cover all of those things in this
new and I love what one of my clients
add vo came up with vo hero fide or vo
heroic I think he said vo yeah vo heroic
version of getting started in voiceover
and I would like to invite you if you've
been a voice-over talent for a while
give me your experience if you're
thinking about becoming a voice-over
talent taking this course it's free at
vo heroes comm slash start taking this
course tell me what you get out of it
tell me what you think I'd love for you
to leave comments send me an email
comment on the you know this page I'd
love to be able to to get some feedback
on it I know because it's been built out
of what we've been doing before that
it's going to be useful to you but
question is is the brand-new segment on
mindset something that is that I don't
know if it's gonna be as useful as it
could be so that's what I'm looking so
if you could check it out you know if
not I appreciate you watching I'm David
H Lawrence the 17th join my mailing list
if you want to just click down below
this video there's a thing called get on
the list go ahead and sign up for it
make up for those four thousand five
hundred million people that that abandon
me because my my technology failed me
and I appreciate you watching and I will
talk to you tomorrow