Let's Not Assume That A Thank You Is A Waste Of Time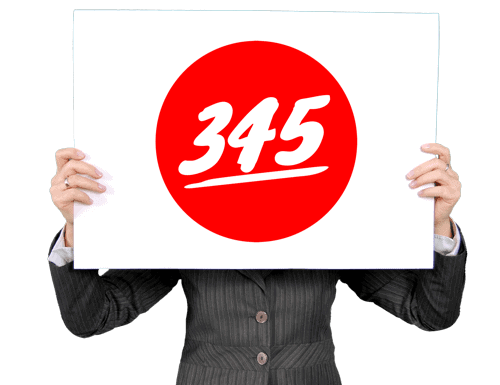 Hey there, hero!
In the category of a measurement that might not be the whole story, OVO Energy in Britain would like you to "think before you thank."
They claim that if the people in the UK alone would send one less totally unnecessary "thank you" email per day, we'd cut down our carbon emissions by 32 million pounds per year.
So, doing the math, it appears that the 66 million residents of the UK are adding a smidge less than a half-gram of carbon emissions to our environment with every "unnecessary" thank you email sent.
But is a thank you email really unnecessary?
Hope this helps!
David
Raw YouTube Captioning
well hey there hero I just got finished
doing some math and it made me want to
make a video for you I had seen a press
report of a release from ovo Energy
which is an independent basically energy
company providing energy in the UK and
they put out a press release that was
kind of unbelievable but I walked
through the process just to make sure I
was being unbelievable for a reason and
their press release was all about what
they called unnecessary thank you emails
you know those emails you get back from
somebody when you say something in an
email and they simply send you back an
email that says thank you they claimed
that over 16,000 tons of carbon are put
into our environment into the atmosphere
by people just in the UK sending what
they call unnecessary thank you emails
and if they would just stop doing that
if we'd stop being like I don't know how
the Brits are ever gonna stop being
polite but that's what they're
suggesting if they would just stop doing
that that that 32 million pounds of
carbon would no longer be introduced
into the environment and when you look
at the fact that the UK has 66 plus
million people in their population not
all of them use the internet and send
email like that but let's just say every
single one of them did the the numbers
work out to a half gram of carbon into
the atmosphere into the environment for
every thank you email that's sent and
their assumption is is that thank you
emails are totally unnecessary they get
in everybody's way they don't need to be
sent you send your information to
somebody they don't need to thank you in
return and although I'm not quite sure
the math works out I am quite sure that
the assumption that a thank you email is
unnecessary
percent of the time is not true not at
all
not even close sure there are lots of
times when a thank you is understood you
know you do something for your boss or a
client or whatever they're not expected
to say thank you and occasionally a
thank you kind of just like gets in the
way you got to look at it
you got to acknowledge it sometimes you
even return you're welcome who knows and
admitted some of those are are not
necessarily needed but when you're
trying to clarify something with someone
and you want to make sure they know that
you understand that you want to close
the loop on whatever it is that you were
talking about and who can predict that
right a thank you can become a really
really important final response the
whole notion of the relationships that
we have with people I remember when we
talked earlier in another video about
hey let's make being nice cool again you
know that whole notion of letting
somebody know yep I got what you sent me
and I appreciate it so thank you as
opposed to a much longer email that
basically says thank you but takes
longer to read I mean there's people's
time there's their effort there's
certainly the the amount of space it
takes up on on their server yet another
email that they have to open up their
inbox for and take a look at I get that
but sometimes that little nicety makes
all the difference in the world so on
this one I think I'm gonna go against
ovo energy and say look you really
should look for other things to go after
then thank you emails please just the
general nature of being polite and nice
could we all kind of police our
thank-yous and only send them
unnecessary yeah probably we could do
better than that
but this notion that every time you send
a thank-you email you're taking a half
gram of carbon and just poofing it into
the atmosphere and ruining our breathing
yeah you know I just kind of I don't
know I kind of find it hard to believe
and I'm a scientist here I work with
numbers so I think about the fat
that you know 32 tons is you know half a
half a pound each year divided by 365
because they said do one less a day and
we get rid of all that so you know 365
how many is that how many grams is that
that's what I did in terms of the
calculations it seems a little seems a
little heavy to me but much more
important is this notion of closing the
loop with someone that you have a
relationship with and a maybe an
instructional relationship with or a
business relationship with we're letting
them know that you got it you got their
back and that you thank them for for
letting them be a part of your life and
and being part of your process I'm sorry
I I got a call a little bit of BS on
this so I say you send thank-you notes
when you feel it's necessary and then
let's not spread this kind of crazy
numbers around that just don't seem to
make sense
am I wrong am i nuts on this let me know
leave me a comment below tell me I'm
crazy tell me I'm not sir tell me you
agree I don't know but below this video
you can comment if you want to be on my
list I'd love to have you go all the way
down to the bottom of the page if you're
on vo heroes comm and fill out the form
and you'll be on my list I'm David H
Lawrence the 17th I thank you so much
for watching and I will talk to you
tomorrow.