Is Audiobook Work Really All That Grueling?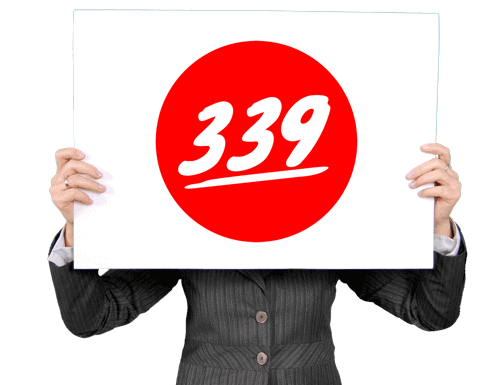 Hey there, hero!
One of my favorite performance areas is audiobooks. I've done over 200 of them over the years.
And I also love teaching how to be a great audiobook narrator and producer.
One of the most common pushbacks I get when I broach the subject with a client is that audiobooks seem to them to be really tedious and grueling to produce.
I guess they can be, but they don't have to be. Here's what I think those people are unfortunately assuming.
Hope this helps!
David
Raw YouTube Captioning
well hey there it's David H Lawrence the
17 that is going over my notes I was
just at the union hall for a meeting of
one of the committees that I'm on and I
heard something mentioned that I've
heard mentioned several dozen times this
year and every time I've had the same
response for it and this time it was
mentioned by people who maybe don't have
the experience that they should have but
they should at least be closer to the
situation and should have a better idea
than they do and here's what I mean by
that one of my colleagues on the
committee that I was meeting with said
oh yeah audiobooks oh my god that has to
be the worst possible job ever it's so
grueling and I said you know as I'd
mentioned in a video here maybe three or
four months ago how do you know that and
she said oh I just I can only imagine so
I said well you might want to imagine
something different because I don't find
it grueling at all and I'm no one that
has superhuman stamina I think maybe you
might have a misconception about what
recording an audio book is like during
the time that you're recording it and
this applies whether you're going to a
studio somewhere working for a major
publisher or if you're doing audio book
work at home but because audiobooks are
so big when they're done 5 10 15 20 30
hours who knows and then what are sort
ER but most of the time they're 10 hours
or so between 7 and 12 on average and
that seems like an almost insurmountable
task to some people it must take forever
you got to work so many hours on each
finished hour and it's just crazy but
that assumes that you're doing it all in
one fell swoop you
assumes that doing the actual work is
somehow boring or repetitive or is
taxing and it's not I mean when you
think about the amount of work that goes
into doing on-camera stuff I mean I've
been on set from 6:30 in the morning
until 3:30 the next morning made some
great buck there but the point is that
was grueling and they made it beautiful
I mean I had lots of breaks and we did
meals and you know there was lots of
downtime where you're sitting in chairs
or in video village or in your trailer
or whatever so it seems like it's
grueling but it really isn't and that
was much more taxing on me physically
and energy-wise than ever doing an audio
book an audio book is for the most part
a series of short sessions anywhere
between 15 20 minutes maybe up to 45
minutes or an hour and then you take a
break and then maybe you do a little bit
more after the break and then maybe you
do a little bit more after that
but the idea that it is this huge long
slog of a project just hasn't been my
experience now if you don't have your
systems down if you have the wrong
equipment if you have a noisy
environment if you don't know how to do
the actual work of primary recording and
then editing and mastering yeah it can
become a bit of a slog because you have
to learn that stuff for it to be easier
on you but when I go to a studio
somewhere I'm not doing any of that
stuff I'm just reading I'm prepping I'm
enjoying I'm I'm narrating it's not what
you think it is if that's your
impression of what audio book work is
like and when I said all this to her
she's like oh huh well I just I guess I
just thought that's must be what it is
because I guess that's just what I
thought and that kind of falls into the
category of yeah well it must be that
but it really isn't
sometimes we assume that things are a
particular way when the truth of the
matter is they're not and I think that
audiobooks is often thought of in a way
that it really doesn't deserve so my
question for you is what were your
thoughts about audiobooks what are your
thoughts about audiobooks lots of people
that watch these videos are audiobook
narrators I'd love to know what you
think and especially if you're an
experienced audiobook narrator do you
still think audiobooks are a slog do you
think they're a pain they're they're
gruelling do you think it's tough let me
know I'd love to know the comments below
this video just leave me a comment let
me know what you think if you'd like to
be on my list I'd love to have you I
just scroll all the way down to the
bottom if you're on vo heroes com
there's a form you can fill out you can
be on my list will be doing one a day of
use for the rest of the year and then
we'll switch over to once a week on
Wednesday I'd love to have you on that
list so I can tell you when that happens
I'm David H Lawrence the seventeenth I
thank you so much for watching and I
will talk to you tomorrow
you.