VO Talent: You'd Probably Do More Of This If You Were Auditioning On-Camera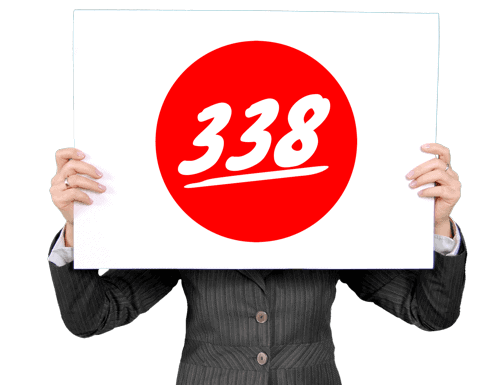 Hey there, hero!
Because the deal flow in voice over is so much more in quantity than is the deal flow in on-camera, you might be coming up short in one critical area.
Here's an invitation to make your VO auditions even better by doing just a wee bit more of that particular thing.
Hope this helps!
David
Raw YouTube Captioning
well hey there hero it's David H
Lawrence the 17th and I recently was
having a conversation with a fellow
voice over and on camera sort of
multi-hyphenate peer friend of mine who
is just awesome and I said to her what
do you think the biggest differences are
between what you do to prepare for on
camera work versus what you do to
prepare for voiceover work and she said
you know I was just thinking about this
the other day and I made a change a
little slight change in what I was doing
that you know made all the difference in
the world just in the last week and I
said well what's that and she said
research research when we get on camera
rolls that she was absolutely correct
when we get on camera rolls we will go
through the the characters background
and what they do for a living and what
they're trying to accomplish so we will
we will explore every nook and cranny of
a character's makeup and a character's
desires and a character's you know a
barriers and their their setbacks and
what they're trying to to do and who's
trying to stop them and we'll do all
this stuff before we ever decide to jump
on camera and do an audition and I
realized that she was absolutely correct
that because the deal flow in voiceover
is so much faster and more numerous you
probably get a lot more auditions if you
do both you probably get a lot more
auditions doing voiceover than you do on
camera and there isn't a whole lot of
time to do that level of scrutiny on
what you're doing and also we tend to
minimize what our characters are oh it's
an announcer trying to sell you know
macaroni or you know it's a it's a we're
explaining how to do a human resources
thing for a company and it's just an
explainer but the truth of the matter is
if you do a similar amount of research
given the time that you have a similar
amount of research on the characters and
what they want and the roles that you're
playing and who you're trying to help
and who you're talking to
and doing that kind of work instead of
giving it short shrift it can't help but
make you a better performer because your
mind is then thinking about okay how do
I help them make macaroni for dinner or
how do I help them buy a new car or how
do I help them understand how the HR
department works so it became really
clear to me that sometimes we fly right
past this whole notion of research and I
was talking with another client in a
session and I was talking to him about
what kind of research he does and he
goes yeah I don't really do a lot but it
sounds like I should and so I'm making
the commitment to do more research for
my own mic auditions the a similar type
of research that I would do for on
camera because it can make you just as
much money if it's a national spot if
it's an ongoing spot if it's a primetime
spot you know as he said see schedule
spot you know you have all of these
opportunities that we kind of dump in
the category of oh I don't have to do
the research for that I know how to do
that I know how to be an announcer I
know how to be a I know how to be a
helpful Honda guy or I know how to be a
an explainer in a video but if you just
take the time to notice that some
research would be useful and do that
research or use research that you've
done in the past
like I don't need to do a lot of
research on how to be a creepy evil
villain I've done that in the past so I
got that but it's fun to do and it's
also fun to do for on mic work so you
get that audition from your agent you
get that audition from a casting site or
from a current client or you decide
you're gonna do something take a moment
and research who you are who you're
talking to what they want to accomplish
how you can how you can help them and
use that to make your audition that much
better that make sense to you I'd love
to know what you think about this it
just seems like it's just
simple thing and we just kind of fly
right by it let me know in the comments
below this video I'd love to know what
your thoughts are on this if you want to
be on my list I'd love to have you on
the list there's a box at the bottom of
the page if you're on vo euros comm and
it says get on the list and we'll put
you right on it if you fill out that
form I'm David H Lawrence 17th I thank
you so much for watching and I will talk
to you tomorrow.