How To Handle PFH and Royalty Share Plus Deposits With Your Paymaster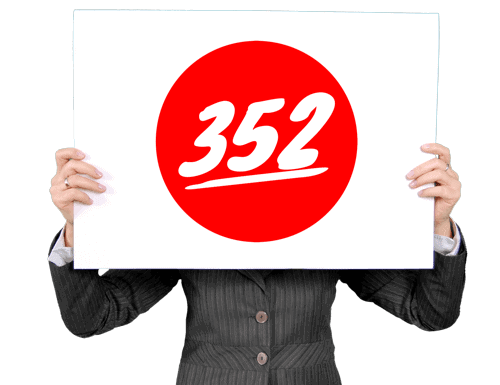 Hey there, hero!
Now that ACX has Royalty Share Plus, I wanted to take a moment to clarify how to handle our preferred payment procedure (50% down, 50% on completion of the book) when using a paymaster.
And I highly recommend Noah Michael Levine at Skywire Paymaster Services as he's got this down.
I contacted him and asked him how he'd like us to do this, and once again, he proved how narrator-friendly he is.
Hope this helps!
David
Raw YouTube Captioning
well hey there hero it's David H
Lawrence seventeenth violating the rule
of never wearing white on camera I'm
just I'm in the middle of doing some
work today and I just thought I'd take a
moment to share with you something that
just happened and I thought let's get it
out there before before I forget and
that is the notion of how to deal with
how we tell you to have clients handle
payments when doing either per finished
hour or royalty share plus on a CX or
voices share on find a way any one of
those options when doing audiobooks is
going to require that you get a lump sum
payment either the pur finished our
payment or the production portion of a
royalty share plus payment and what we
tell you to do is to ask for 50 percent
upfront not just ask but make sure you
say that's how it's done that's how we
work so you get 50 percent upfront and
then 50 percent as the remainder before
you click the on done button and that
final 50 percent is where you adjust
plus or minus depending upon how long
the actual book is and here what i'm
here's what i mean by that so if the
book is estimated to be 10 hours you
asked for five hours upfront but it ends
up being let's say ten and a half hours
you then get the remainder of five and a
half hours at the end before you click
the I'm done button now how do you
handle that when you're using a pay
master my concern when I started dealing
with this was that I didn't want the
paymaster to have to hold funds for me
if they didn't want to I didn't want to
have to hold funds and then send it to
the paymaster but our friend Noah
Michael Levine at Sky wire paymaster
services he's got this down and so I
talked to him I called him I said him
actually I sent him an email and he
wrote me back and he goes this is
easy-peasy I love when somebody says
easy peasy
he said here's what you do just have
your client send me meaning Noah or in
this case whatever paymaster you're
using you want to check with your pay
master to make sure that there is
narrator friendly as Noah is because
they may have a different way of doing
this but this is how sky wire does it
you have them send you have your rights
holders send the 50% to sky wire and
then when you're done and it's made out
to sky wires so then when you're done
you have them send the remainder once
you've figured out what that remainder
is you haven't send that to the
paymaster now what Noah does and I'm not
sure that other pay masters do this what
Noah does is he will actually pay out
your 50% deposit to you as you start the
book he'll also hold the funds for you
if you want him to but he'll pay it out
to you if you want he trusts that you'll
get the book done and that your rights
holder will pay the rest and then he'll
take care of all of the union stuff the
deductible for health and retirement and
his fee and so on out of the remainder
when that's paid by the rights holder at
the end of the production process so
couldn't be friendlier couldn't be nicer
when you negotiate just to summarize if
you use sky wire who we recommend as
your pay master when doing audiobooks
that require a lump sum payment this is
not for the the royalty share portion of
either royalty share or royalty share
plus that's paid to you by audible by a
CX so not to worry about that but for
the actual lump sum payment portion of
royalty share plus and this works also
for find aways voices share program you
have your rights holder you estimate the
length of the book you have the rights
holder send 50% to sky wire they will
then either pay it out to you or hold it
for you if that's what you'd prefer and
then at the end you determine how long
the book actually is and then adjust
your remainder plus or minus to finish
out that remainder payment that gets
sent to sky wire and from there he will
deduct his fee
the contributions for you know taxes if
you're doing w-2 or just the health and
retirement from the Union if you're
doing 1099 if this is confusing to you
leave me a comment below because I know
this is kind of like a bunch of stuff to
throw at you all at once but I wanted to
just basically the basic message I
wanted to get here is that Noah is
awesome because he's also a narrator and
sky wire has been just a joy to work
with and I wanted you to know how they
would handle this sort of thing because
this is gonna happen more and more often
the royalty share plus program is going
to be very very popular and there are
new things coming down the pike from
other publishers where this will also be
part of the process so if you have any
questions if you have any comments about
this please leave it for me below this
video if you want to get on my list I'd
love to have you just scroll all the way
down to the bottom of the page if you're
on vo heroes comm and fill out the form
that says get on the list you'll be on
the list thank you again to Noah Michael
Levine and sky wire paymaster's we love
you you're awesome that's why we send
people to you I'm David H Lawrence 17th
I thank you so much for watching and I
will talk to you tomorrow.