Here's A Very Bad Piece Of Advice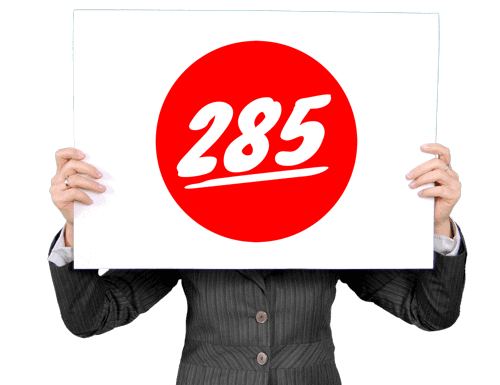 Hey there, hero!
I just re-read an article I first came across a couple of years ago in Inc. Magazine, by Jordan Scheltgen, and it was worth reading as I welcome a whole crop of eager new VOHeroes students.
Some of those students have gotten some bad advice, and Jordan tells us why.
The bottom line: here's why you should never "fake it till you make it."
And just a reminder that AMA II, Electric Boogaloo is just a few days away, so ask me anything, in the comments, via email or however you like.
Hope this helps!
David
Raw YouTube Captioning
Hero, it's David H Lawrence the 17th. And I've said many many times that my main job in coaching people.
is to defend the success of their career, so leave them toward things that work and
Weave them off of things that don't work and this video is about waving you off of something that really doesn't work.
It's bad advice when you get it. It's bad advice when you're executed.
I'm sure it meant well and it's kind of cool and hip and
anyway, I read an article a couple years ago in ink magazine, but the author's name was Jordan Shelton and
The article was all about this piece of advice that he got very early in his career used.
And it came back to bite him in the butt and the advice was.
Just fake it till you make it.
I agree with Jordan. This is not a good idea. I I tried it a few times myself cuz I thought oh, well if that's the way the
big boys play the game. Yeah, let's do that early on in my career and again
it did not go well and there's a lot of reasons for this but the most mostly it's
the authenticity that you get
by not
lying to people or fudging things or
People need to trust you with one of the points that Jordan makes me article people need to trust you and they can't trust
you.
If you insist that you already know everything if you insist that there's nothing you can't solve if you insist that.
There's nothing you don't know.
People can check up on you. It's it's interesting the rise of the use of that information for the use of that advice.
Has coincided with a rise in people's ability to call you on your BS, right?
And people think oh, it's embarrassing. It's it's it's bad to say, I don't know. I remember we did the video on
Tallahassee Coates.
I love because it when he's asked in interviews about things that he doesn't know. He is more than happy to say, you know,
I don't know. I don't know. That's not my that's not my Ally That's Not My Name That's Not My wheelhouse. I don't know I
can find out but I don't know enough to answer that. I love that and there's power.
In the ability for you to say look, I don't know.
I I haven't been counter that yet. Here's what I would probably do or here's where I would go looking for answers.
That is Magic.
that is
You know putting yourself out there and being vulnerable on purpose.
And really showing your authenticity.
You know is another point that he makes in the article the great phrase. He's his look.
If you're lost at sea.
We can't fake your way to the shore.
And that says a lot, you know, you don't want to be in a situation where you box yourself into a corner and you're like,
oh, yeah, I can do that voice over job. Sure. I can do that.
4 year old Asian boy, of course, I can do that for that boys. That's move course. Yes, you bet you I can you know, and
then when it comes down to doing it
You can't do it and you don't want to be in that situation.
Cuz then you're embarrassed and you have to make excuses.
You know.
You do yourself an incredible disservice when you take that advice of fake it till you make it and put it to use. I've got
a couple of of reasons why number one you're training yourself.
to lie to be deceptive to be
Clever in a bad way, you know you're training yourself that that's okay and that that will get you something.
and
the second piece that I want to share with you about that is that
You're doing yourself such an amazing disservice.
Think about all of the the moments that you can learn something and then really do know.
And use that to make it.
Write like have honest authentic experience working your way through a problem rather than just claiming. You've never had
one or if you had one you'd fix it.
You know you just you just really hurt yourself in terms of removing opportunities.
I love the opportunities to learn and I hope you do too. So don't do yourself that that that that dirty and and
You know remove the opportunity to enrich your experience by saying look, I don't know, but I'm going to go find out.
I can't wait to go find out. I mean, you're such a joy in that.
I wanted to share that with you today. I love to know what you think.
Did you get that advice when you were young, or maybe not so young?
Did you use it?
how that turn out for you
Maybe you have a massively cool success story.
I don't know but I think in general I'd like to hear what your experience or I think in general. Most people would.
So yeah, you're probably right but let me know. I don't know. There's a comment box below this.
Especially if you're watching on VOD rose.com, which is really where I'd like you to watch it. We house these videos on on
BO2 go go cuz they're huge are sorry. None of you to go go on YouTube.
Because they're huge but we want you to watch him on video eros.com because that's where the conversation is moderated and
saying that people behave themselves. They don't yell at each other. I only only on YouTube are the comments snarky
because that's what people think they should do.
Sorry, and if you want to be on the list and no one these videos come out, we're doing a new one every day for the rest of
the year. It's my challenge for the year or on 287 88 some like that. And also don't forget coming up in a few days. We're
going to do the ask me anything go to the ER heroes.com.
If you have any questions about voiceover about me personally about performance about acting about business about
marketing about productivity about efficiency about systems about equipment. Anything ask me anything coming up ask me
anything AMA 2 Electric Boogaloo in a couple of couple of videos. So get your questions in now, I'll answer anything that
you like and that's that's that I'm David H Lawrence 17th. I thank you so much for watching and I will talk to you