Fred Willard (and Billy West) On Quickly Creating Authentic VO Characters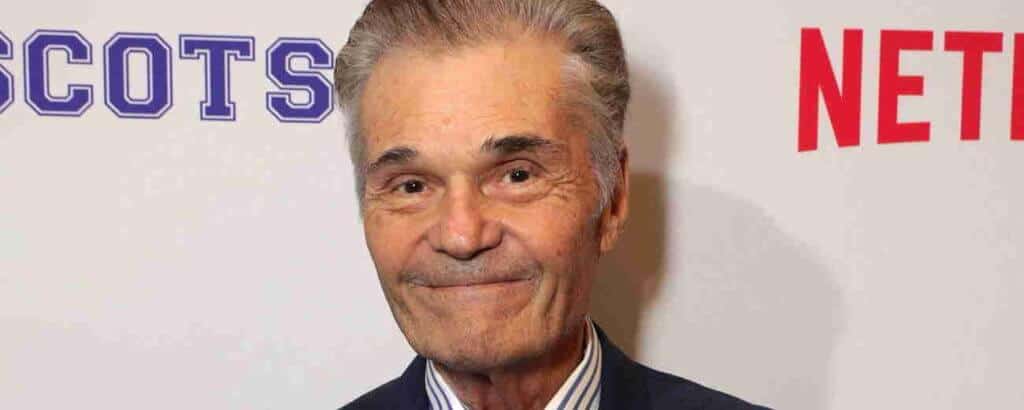 Hey, there!
I was thinking about this idea of how hard it can be for a character's voice to come out of your mouth. It should, just by reading the script, but sometimes, we can be at a loss.
And I thought, how can I help you make that easier by sharing my process?
Well, my process draws on the wisdom of Fred Willard and Billy West.
Here's what I often do.
Link to Dan O'Day's Character Acting Masters:
https://www.vo2gogo.com/get-danoday-characteractingmasters
Hope this helps!
Raw YouTube Captions
hey there it's David H Lawrence the 17th
and in the column of art when it comes
to creating characters either with
voiceover or on camera I just it just
occurred to me that this works both on
camera and on mic but I get questions
all the time
on how do you create characters from
scratch how do you create a character
when you look at a script you see what
the words are what is it that pops into
your head to create the character that
you'll do for that particular role and
often it you know you go right to the to
the tried and true you know if it's a
grizzly old general but then you realize
that's not always the case right so a
long time ago I was exposed to a package
from Dan O'Day called creating I think
it's called creating authentic character
I put a link below the video for you to
check it out or above the video and in
that Fred Willard talks about how he
creates characters and it really
resonated with me because it's exactly
the what I do and and then and then I
think I'm spoken about this in a video
before I sat next to Billy West who if
you don't know who Billy West is Google
Billy West you don't know Fred Willard
is Google Fred Willard come on now and
both of them have very similar
approaches to this instant creation of
characters and it tied right in with
mine and here it is I cheat there I've
said it I look back on all of the
friends that I've had growing up in
school my family members especially the
weird ones the ones that you'd like you
know we got to invite him to the party
because they're your uncle but we really
don't want the mayor stay away from him
you know I they I have characters left
and right
who I created based on people that I
know and you might think to yourself oh
wait hold on a second that's cheating
that's you know that's why I said it but
it's not it is drawing on your legend
it's drawing on your authenticity and
it's drawing on what you know falling
out of bed I mean I had this uncle al
hey Davey Boy go get me a beer you know
he was like that all the time and you
know he he never changed and it became
something that I would entertain my
parents with and I would entertain my
kid my my brothers and sisters with and
you know just became part of my
zeitgeist and Fred Willard has something
to say very similar to that so so check
that out but Billy West took it one step
further he imitates people that are kind
of public figures like when you think
about the character that he created that
is actually Larry fine from the Three
Stooges not Moe not curly not the ones
that everybody imitates but Larry which
the hey hey Moe you know that guy nobody
does that but Billy did and the thing is
he brings them out he also does one of
his characters is based on Georgie
Jessel and if you don't know Georgie
Jessel is well that means you're under
the age of 50 or 60 and no one would
know that and that's when he does it he
brings out these characters that he grew
up with that he knows that he has the
ability to mimic and then just twist
some a little tiny bit to create this
new character and Zoidberg is based on
Georgie Jessel as far as I know but I
sat next to him it at a Comic Con and I
said you know you I hate you because
you're just like he goes don't don't
tell anybody so that's one way you can
do it think about those family members
your best friends your enemies in school
the kids used to pick on you the kids
that you know you'd make fun of because
they made fun of you and use those as
springboards for characters in an
appropriate way when developing
character voices something that's new to
you something that you knew already let
me know in the comments below
got any characters you want to share
with us let me know in the comments
below I'd love to love to hear what you
have to say and please leave those
comments on vo to go go
that's where the conversation is
moderated and saying we love you there
we do know that you can see these videos
in a lot of different places but vo de
Gorga comm is where we have all kinds of
tools and tricks and tips and strategies
and tactics and weapons that you can use
to make your performance life even
better and if you'd like to see the
latest video I just released go ahead
and click on that frame there and
YouTube will play it for you I'm David H
Lawrence 217th get me a beer and I will
talk to you tomorrow.