Three Things You Can Safely Stop Doing Right Now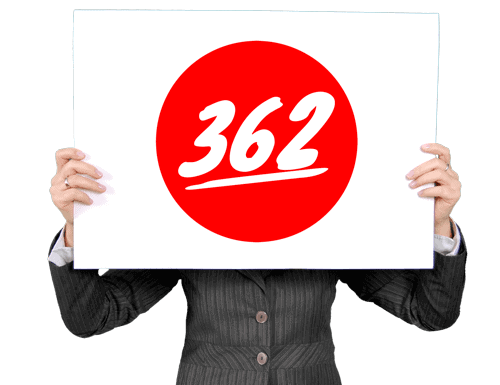 Hey there, hero!
As I shot this video, we were all heading for the end of the month, end of the year and end of the decade.
It made me think of the biggest things I've…ended. Things that made a difference, by making them stop.
Here's my top three.
Hope this helps!
David
Raw YouTube Captioning
well hey there hero it's David H
Lawrence 17th and we have just a few
more of these videos left as I record
these we're at the end of the month of
December at the end of the year 2019 at
the end of the decade of the the teens
in the 21st century and as these things
come to a close has they come to a stop
as we begin a new beginning for the new
year and the new decade and all that
sort of thing I kind of thought about
the idea of coming to a dead stop with
some things and I kind of look back to
this year this decade to see what the
three biggest things were that I was
doing that I stopped doing and I thought
maybe by sharing these top three with
you you might find some use for them
they've all made a huge difference in my
life the ending of these things the no
longer doing these things the first one
is you can safely stop caring what other
people think of you right now you can
just stop worrying about it
even those casting people even those
voice seekers on voice one two three and
voices calm and on ACX the rights
holders you can stop worrying about what
they think of you because it doesn't
matter what they think of you they
either gonna hire you or they're not and
you want to get better at your work get
better at your work but don't make it
based on the idea of making people like
you more or like you more often right
doing what you do and doing how you do
what you do so well doing it the way you
get joy from it the way you get
satisfaction from it the way you love it
is really much more important than
whether other people think you're
awesome you know it feels good when
other people think you're awesome but
you can safely stop that right now and
you can really give yourself a gift of
calmness and serenity and losing the
anxiety and the wonder and the worry of
do they like me oh my gosh what do I do
to make them like me don't don't even
make it a thing that you do when I used
to do my radio show I realized very
quickly when I was doing at
show that if I did something to make one
group of listeners happy I could
possibly upset
another group of listeners and so really
the only way that I got through the day
was to just do the things that made me
happy and I suggest perhaps that might
be something that you might want to
consider the second thing is you can
stop worrying about outcomes and the
unknown and here's what I mean by that
if you don't know what's coming down the
pike if you have no idea how something
is gonna turn out worrying about it and
caring about it and trying to manage it
when you have no idea what's going to
make something work or not work make
something better or not so better just
don't worry about it you can stop right
now and just enjoy it enjoy the process
you know the thing that comes to mind is
auditions you have no control over what
happens once you leave the audition
space the only control you really have
is that time that you spend doing the
audition producing the audition
submitting the audition or being in the
audition space with the casting entity
at the time that you're doing it after
that before that you got no control you
and you have no idea what that outcome
will be and so to try to affect that
when you don't even know how to control
it is just a folly so you can stop
worrying about things that you don't
know about the unknown and outcomes in
general right now and you'll be such a
happier person oh my gosh such a happier
person so don't have to worry about what
other people think about you don't have
to worry about outcomes or the unknown
you can stop both those right now and
the third one is one that I mentioned
earlier this month as we came to a close
of the month and the year and the decade
and that is you can stop right now the
idea of waiting
don't wait I had more comments on that
video than almost any other video I had
this year and the idea of start versus
don't wait was a big difference for some
people which I thought was just it was
just great so the three things are don't
worry about other people think about you
don't worry about outcomes or the
unknown and don't worry about waiting
don't wait any longer you want to get
something going you want to get
something done do it you don't know what
tomorrow will bring you don't know what
your future holds and if it's on your
list
do your best to execute don't wait
nothing's gonna be nothing gonna be all
that much better you're not gonna have
your pencils lined up perfectly not
everything's gonna be there's gonna be a
little messy but you'll be off to the
races you'll be on your way you'll be
doing what you want to do so don't wait
I hope that helps let me know if any of
these things ring true for you leave me
a comment below this video I'd love to
know what you have to say I'd love to
have you on my list we're gonna start
doing these once a week very shortly and
I appreciate you watching I really do
I'm David H Lawrence 217th I will talk
to you tomorrow.