A Super-Powered Two-Part "Network Better" Tactic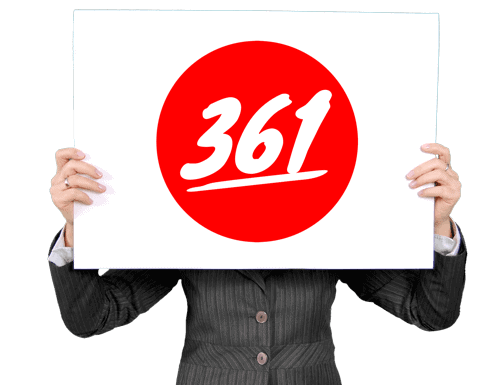 Hey there, hero!
We all attend events that are designed to help us meet our peers, mentors and potential customers.
And in several videos, I've talked about potential conversation starters…especially if you're an introvert, and starting conversations is a challenge.
In this video, I've got the ultimate superpowered option: use this two-part formula to start a conversation, and you're sure to be off to the races.
With a potential bonus.
Hope this helps!
David
Raw YouTube Captioning
well hey there hero it's David H
Lawrence the 17th and if you're like me
you go to lots of events especially this
time of the year as I'm shooting this
video we're around the holidays and
there's parties and there's end of your
activities and there's wrap-up events
and there's networking events and
there's there's volunteer events there's
places where you go to help the those
less fortunate and in every single one
of those situations not even counting
professional events that you would go to
in every one of those situations you
kind of have to have the skills to be a
conversationalist and that's tough for
some people there are some people that
are introverts or they're just shy or
they're kind of awkward they feel that
way about themselves even if they're not
because once people get going you kind
of have the skill of having a
conversation it's just getting it
started that's tough and so what I want
to share with you is what I've found to
be an absolutely bulletproof
super-powered two-part formula for
starting a conversation with somebody
after you introduce yourself or ask
their name or say where you from if you
want to be sure of having a really
interesting and rewarding and possibly
very enlightening conversation try this
two-step process the first step is the
same all the time it's solid all the
time and the first step goes along the
lines and you can you can customize this
goes long lines of I have been
fascinated with the answers that I've
been getting to this question that
everybody's had for me their answers
have been amazing and I wonder what you
think and then you give them the
question now if you say it that way and
you practice it that's the only thing
that you need to practice the other
things you can just sort of have in your
hip pocket even put them on a piece of
paper if you want to kind of sneak a
look at it while you're getting ready to
start talking but it's like I'm
fascinated with the answers I've been
getting to this question I've been
asking people and I wonder what yours is
first of all that's really complimentary
it's like you're meeting this person and
you're thinking of you you know it's
like hey
you know I've been asking this question
to people and I've really been
interested in what their answers are and
I'm wondering what yours is clearly they
are interesting enough for you to ask
the same question that you've been
asking of others now what that question
is is never yes or no plus or minus
republican-democratic it's not binary
what it is is open-ended and I've got
some potential samples for you how about
this and you can make up whatever you
want especially if it's something that
you have been interested in use these
for starters I've got five of them for
you use these for starters and then come
up with your own if they kind of spark
something in you first one is what do
you think is the biggest misconception
people have about us about actors and
voice-over talent what do the muggles
think right that's one if you had one
thing you absolutely had to tell your
younger self what would that be if there
was one piece of advice you would give
your younger self that's to here's the
third one
other than acting classes what classes
do you think actors should take in
school marketing classes accounting
classes public relations math you know
what do you think that's three four if
you could choose any particular age to
be forever 25 40 60 15 and you'd stay at
that age forever what would it be and
why I mean would you want the experience
of getting older would you want the
virility of being younger what would it
be that's that's for here's the fifth
one what single piece of productivity
advice has been the most effective for
you so far what one single piece of
productivity advice has been the most
effective so those are five starters now
here's the bonus I mentioned in the show
notes for this video that if you do this
not only will you have a great
conversation but you'll
probably get this bonus it's highly
likely you'll get this bonus and here's
the bonus you won't have to worry about
being an engaged conversation you won't
have to worry about an opening line you
won't have to worry about coming up with
something interesting about yourself
because all of these things will start
to flow from the question that you asked
you'll get that question from the other
person very likely they'll say what
about you all of these questions are
like huh that's an interesting okay I
like don't care right fine
you know they it generates that moment
where they go the how nobody cuz nobody
else is gonna be asking these questions
unless they've watched
this video possible but the point is
you'll be already past the point we have
to worry about starting a conversation
and you'll actually be in a conversation
and not a conversation that's fakey cuz
all of these things are really useful
you know why do you want to do that why
would you want to say that what would
you want to tell yourself you know all
of these things spark a second third and
fourth layer of conversations so just
give me your thoughts on this is this
something that's helpful to you is it
something that maybe you can and you can
put it on you know here let me let me
you know put it on an index card put it
on a negative you know the opening just
so you have it and you can practice that
but then you know three or four
different options for what you want to
do in terms of that second half of the
sentence tell me what you think of that
leave me a comment below this video and
tell me what you think of this whole
structure and know that it may appear to
be a little fakie but it's not it's the
way people talk to each other it's just
getting to the good stuff faster so
again leave me a comment tell me what
you think I'd love to know I love these
videos I'm gonna miss doing them on a
daily basis but we're almost finished
with the challenge and I'm kind of
excited about that we're gonna do really
an interesting thing in the upcoming
year we're gonna do one a week
and I'd love to have you join me if you
want to get on my list go ahead and
slide down to the bottom of the page if
you're on vo heroes comm fill out the
form and you will be on the list I'm
David H Lawrence the seventeenth I thank
you so much for watching and I will see
you next time.