These End Of Year Numbers Are Crazy. And 2019 Isn't Over Yet.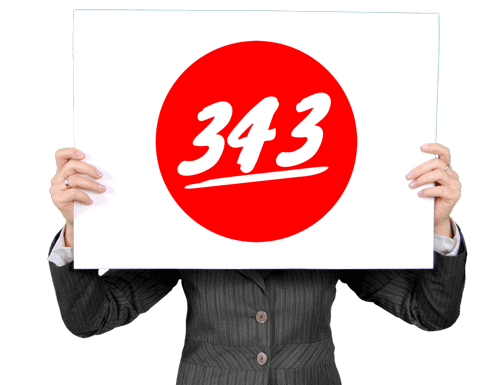 Hey there, hero!
So, there I was, just minding my own business, headed out to do some errands, and my phone buzzed.
It was YouTube.
They just wanted to blow my mind with some crazy numbers.
Thanks to you.
Hope this helps!
David
Raw YouTube Captioning
well hey there hero it's David H
Lawrence the 17th and I was headed out
the door to go run some errands when my
phone buzzed and it was an email from
YouTube the title of which was your 2019
Year in Review now I know Google is very
smart
I know YouTube is very smart I would
like to point out that it isn't the end
of the year yet so maybe this is a
little premature I don't know but and
maybe they'll send me something after
the end of the year but I was bluntly
shocked at what I saw in this year in
review now these little videos that I do
they're not you know two hour long
unboxing of new gear and they're not big
huge productions done by you know
YouTube influencers or instagramers or
Facebook live errs or you know it's just
it's you and me we're you know I talked
to you know voiceover talent and
on-camera talent it's a very small
universe compared to the the audiences
of big huge you know stars on social
media and I thought oh you know what at
the end of the year maybe I'll have like
a couple hundred hours of viewing you
know cuz these are little short videos
and I don't reach a lot of people the
numbers were kind of shocking instead of
a couple hundred hours close to five
thousand hours of views of these videos
this year five thousand is 4816 and the
year isn't over yet and then I thought
okay maybe maybe I'll get a couple
thousand views of the the videos you
know the people that you know they can't
get to them everyday and all that stuff
no close to sixty thousand views of the
sixty thousand what what that's crazy
talk I would not have predicted this
your your support is humbling this is
like crazy and and again the year isn't
over yet I don't know what's gonna
happen
I wonder if if these things have been
useful to you it seems like they have
this is great because I wanted to do
more of these next year just one a week
rather than once a day the other thing
is I gained III quintupled the size of
my subscriber list on YouTube I did lose
a lot of people on my mailing list
though because a lot of people didn't
get the memo that these were gonna come
out every day and the number one reason
that people would unsubscribe for my
list is too many videos can't keep up so
I thought okay well you know those
people they don't need what I've got and
they'll go they'll come back maybe if
they want to but I thought that's why
the numbers would be around you know a
thousand or a couple hundred hours of
views and stuff I am I'm shocked at
these numbers I'm just shocked and I
thank you very much I would love to know
why this is the case I mean I've had
feedback from you over the year about
how individual videos and how the the
stuff that I share with you is useful to
you but I haven't had any sort of notion
of the impact that these videos make and
I know this is a lot less than a lot of
people who do videos on YouTube and
Facebook and and Twitter and so on a lot
less than they have but it was a lot
more than I thought let me know your
thoughts below would you leave me a
comment on what you're seeing here I'm
crazed this is nuts
this is just nuts and I still have to go
run errands so thank you so much I
appreciate it if you want to get on the
list for next years once a week on
Wednesday videos I'd love to have you
just scroll down to the bottom of the
page if you're on vo heroes com sign up
for it I'd love to let you know when
these things kick over to once a week
I'm David H Lawrence the 17th I thank
you so much for watching and I will talk
to you tomorrow.