The NLP Outcome Frame – Question 1: Asking A Blunt Question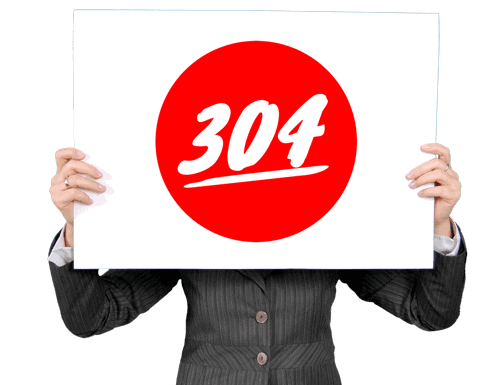 Hey there, hero!
I've been trained in neurolinguistic programming, or NLP. I took several years of it, reached the master level, and have found it to be really helpful in terms of working out the connection between intellect, emotion and the critter brain.
I want to share with you the very first question an NLP practitioner might ask a new client.
It's not a very easy question for some to ask, let alone answer. But…it's crucial.
Hope this helps!
David
Raw YouTube Captioning
hey there hero it's David H Lawrence
217th a couple years ago I took some
time took a couple years actually to
study something called NLP or neuro
linguistic programming and when I first
started looking at how NLP works it's
kind of a way of aligning what you're
thinking with how you're feeling and
what you're doing
that's the way I approach it
understanding how other people and your
interactions with those people can
affect you how emotions can affect
actions how getting on other people's
maps and understanding their world can
really lead to solutions and
understanding and helping other people
with getting unstuck with things and a
lot of what I've talked about in these
videos come from my training in NLP and
there's a concept in NLP that I want to
introduce to you that might be helpful
to you as you look toward the future or
if you feel like you've reached a
plateau if you want to get unstuck from
that flat of that plateau and it's
called the NLP outcome frame and it's a
way of asking questions about your
situation where you are now where you
want to be and the meaning of that that
can really help clarify what you need to
do to get to where you want to go to get
unstuck to get to a higher level etc and
the very first question of that outcome
frame and it's a frame because it's kind
of like a series of questions that frame
your situation your challenge your
problem your potential solution and so
on and there's one question the very
first question that you ask that sets
you up for success throughout the course
of this outcome frame and when you get
to the the end of the outcome frame if
you're working with an NLP practitioner
you should have a much better idea of
what you need to do what could possibly
be the outcome of taking those steps and
so on so I just want to introduce this
to you as sort of a layman's approach
to it it's a lot more complicated can be
a lot more complicated than I'm gonna
make it but there are some things you
can draw from it that you can just do
without knowing anything else about NLP
and really help clarify things for
yourself so the very first question in
the NLP outcome frame is very simple
deceptively simple and it's hard for
some people to answer I'm not gonna I'm
not gonna lie about that it's it's um
I'll ask this question of somebody when
I was doing my exercises when I was
learning NLP and when I've helped people
with NLP via NLP in the past this very
first question can be a showstopper so
the very first question is what do you
want now you think yourself well that's
pretty easy I want to be successful I
want more bookings I want a deeper voice
I want better microphones you know what
do I want sure I can do that but when
you really get to what do you want and
you think about it it's kind of like a
genie asking you what do you want if you
only had one wish right because you
could say I want a better mic well
that's a math problem you go buy a
better mic and you'll have a better mic
or I want more bookings that's something
that you can want but not really you
don't really have control over all of
the things that go into that so the
question of what do you want becomes a
lot more complicated than it might
appear on first blush so what do you
want might be I want a better
relationship with my agent it feels like
when I call her or him I'm interrupting
his or her day I don't know what to say
to them or I don't even call them
because I'm afraid that they're gonna
take that moment to remember that they
were gonna drop me and oh that's so glad
you called listen we're so sorry you
know I mean it's amazing what can happen
when people are concerned about their
relationships what do you want maybe I
want to be able to tell stories better
what do you want can be a lot of
different things but here's the big
thing
if you can hone in on something specific
and something actionable meaning
something very very obvious and and and
attainable but also something that if
you do something you can help get what
you want right there's lots of examples
of things that are not attainable
you know I'd like to date a movie star
well you know that's not something you
have that much control over you know I'd
like to move to Los Angeles so that I
can meet a movie star and date a movie
star well okay
the very first thing I'd like to move to
Los Angeles that's something that you
can you can do that's actionable so
we're gonna look at the succeeding
questions in the outcome frame but for
now I want to give you some homework and
that homework is ask yourself what do I
want now I usually say put it in the
comments below let me know but I really
want you to keep this to yourself I
really don't want you to be sharing what
you want specifically what you want with
the world now you can talk about how it
feels to ask yourself that question you
can talk about in the comments below you
can talk about what a challenge it was
you can talk about maybe how easy it was
or how difficult it was to arrive at
something that you know appears to be
actionable as an NLP practitioner if
somebody says something to me when I ask
what do you want and it appears to me to
be something that's not really within
their control I will say something that
will help them find something that is
within their control within that within
that path right so in the comments below
tell me what you think about is it easy
for you to ask the question of yourself
what do you want can you give yourself
the permission to really dream and to
really reach out and take what you want
say you were to get what you wanted you
know I'm getting a little ahead of
myself because there there are questions
in the outcome frame that deal with that
and in an upcoming video I'll talk about
the second question in the outcome frame
after what do you want or if you're
asking it yourself what do I want that's
really really interesting especially
after you've made the statement about
what you want so let me know how all
this feels if it's a little too
whoo-whoo for you I understand it was a
little too whoo-whoo for me too
and there's a whole bunch about NLP that
got to be very woowoo for me but I think
this is really useful especially in our
business because it's such a capricious
business it's such a haphazard business
it's such a business filled with things
that we don't control so what do you
want I want you to take some time and
really think about that and ask yourself
that question if you want to get on my
mailing list there's a box way down at
the bottom if you're watching on vo
heroes com that says get on the list
we'd love to have you I'm David H
Lawrence xvii I thank you so much for
watching and I will talk to you soon.