How To Know If You Need To Change, Or If You're Making Work For Yourself.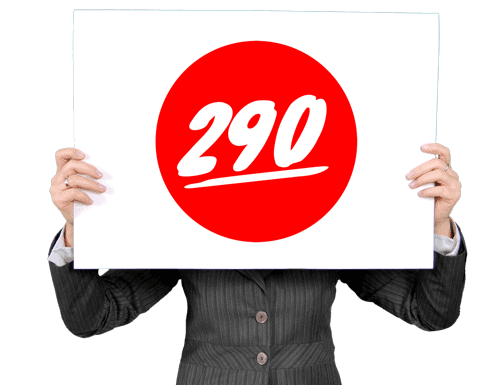 Hey there, hero!
A client asked me today if she should get a new microphone. She also asked if she should change her stage name. And she asked if she should try a new computer.
I get these types of question a lot.
And usually, it's out of frustration that things aren't as successful as you want.
So, I do a survey: is this just something to fill the time? Or is it more?
Just a reminder that AMA II, Electric Boogaloo is in a few days, so ask me anything, in the comments, via email or however you like.
Hope this helps!
David
Raw YouTube Captioning
hey there hero it's David H Lawrence the
17th and I'm just wrapping things up
here as I'm getting ready to head to
Vegas for wove oak on and I had a client
coaching session today and what came up
was something that comes up a lot here
was the situation my client asked me
should I get a new microphone you know I
was thinking of changing my stage name
I'm not sure people get who what I'm
what I'm saying when I say my stage name
there's a no there's a new piece of
software that I was looking at that I
think I I want to try what about my
computer should and I was I was
imagining in every single case is her
microphone require is it malfunctioning
does it require being replaced I
personally don't think her stage name is
hard to understand or to spell or you
know software all all of these things
kind of are indicators that things
aren't working and you're trying to
figure out what to do to fix it and I
get that but I think the danger is that
we sometimes give ourselves tasks just
because there's time to do that time to
do something and you want to fill that
time you know there's a phrase that goes
in terms of human beings the job will
expand to fit the time you a lot to it
so if you give yourself two weeks to do
something it's funny how the job will
take two weeks if you give yourself two
days or two hours to do something it's
amazing what you can get done given the
time so I think the inverse is that you
know if things aren't working out as
well as we like if things aren't as
successful as we like them to be surely
something needs to change
it's not necessarily I need more
information it's not necessarily I'm
looking in the wrong places it's not
necessarily I haven't quite dialed in
the
process yet what it is is okay I'll fix
it by changing out the tool that I'm
using or I'll fix it by changing how I
think people perceive me we tend to
sometimes give ourselves tasks that
aren't going to fix the problem and are
actually going to take up the time
needed to really analyze what the
situation is and to look at the
fundamental causes of what's going on
and fix it if you can
here's where the real problem is
sometimes we're trying to fix something
that we can't fix we don't have enough
information we don't know how we don't
know where to go find the the right
tools to use or the right things to use
we we are trying to fix something that
we don't have control over we don't you
know a great example is I'm not getting
enough auditions or I'm not getting
booked enough right we don't have
control over those things you have what
you have and you can certainly open up
more avenues for possibilities and you
can you know tweak your your your
processes and your skill set so that
you're better positioned to potentially
book but you can't just make a change
like your stage name or your microphone
and think that's going to be the
solution to a problem you can't control
so when you're in a situation we're
thinking I gotta make a change
I gotta make a change stop for a moment
and ask yourself do I want to change
what I think I need to change or is that
just busywork that I'm giving myself so
that I feel like I'm doing something
anything that's something anything isn't
really valuable it really isn't
it's like you really want to be laser
focused on what you're going to do to
change for example as I've mentioned a
couple times I'm gonna be changing my
gear how I do things and I'm doing it
for a very specific reason I want to
look better on camera I'm going to keep
working at it until I look my best
that's not going to help me book more
it's not a casting director couldn't
less what I look like on camera I care
what I look like on camera because I
want to look great for you but a casting
director is gonna go oh you know yeah
it's too bad he used that slate gray
background instead of a blue or green
dull background yeah I would have booked
him otherwise or I would have said that
they should book him but no that's not
gonna you know that doesn't happen I'm
doing it for specific reasons I want to
look as professional as I possibly can
it's not so that I book more it's not so
that I get more more opportunities more
audition opportunities so again the
bottom line for this video is if you
feel like you need to make a change make
sure that the action that you take to
make that change is valid for the change
that you're trying to make that it's
going to actually have an effect and
it's not just busywork that you set up
for yourself because man I see people
spinning their wheels all the time
thinking why isn't this working I'm
doing all these things to make things
better why isn't this working
so hope that helps and I wonder if you
found yourself doing that recently in
the past have you stopped doing that do
let me know in the comments below I'd
love to know what you think about this
whole idea of when you have an issue
really try to figure out what will work
what will make a change and even if you
may need to make a change at all you
know so many things so many balls up in
the air right let me know in the
comments below if you're on vo heroes
comm you can slide even further down and
you can use the forum and get on the
list so that you know if you if you're
not on my mailing list you can know when
these videos are coming out and when I
have other things of value for
performers and I'd love to I'd love to
be able to take care of you and help
guide you in your performance career I'm
David H Lawrence's 17th I thank you so
much for watching see you guys in Vegas
and also remember the ask me anything
I'm gonna start doing that in a couple
of days when I get back from Vegas so
get your questions in ask me questions
about anything you want okay I'm gonna
repeat myself I'm David H Lawrence the
17th I thank you so much for watching
and I will talk to you tomorrow