With All Due Respect, Joker Must Be Seen

Photo courtesy of Warner Bros.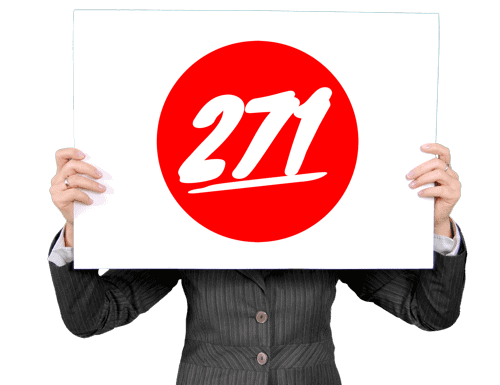 Hey there, hero!
This video was a tough one for me to shoot.
I had conflicting feelings about even bringing this up.
The letter written by the group of Aurora Colorado residents to Warner Bros, condemning the release of Joker, the movie about the DC Comics arch-villain, needs to be addressed.
With sensitivity.
Here's my attempt at that.
Hope this helps!
David
Raw YouTube Captioning
hey there it's David H Lawrence the 17th
and this one is gonna be a tough one
I've thought long and hard about this
before actually making this video but I
think it's something that we need to
talk about it's something that needs to
be discussed and it's not no-brainer
because there are feelings involved and
there's pain involved and there's death
involved there's a new movie coming out
it's called Joker starring Joaquin
Phoenix and it's the origin story of one
of the most iconic villains in the DC
Universe and how that villain came to be
and it cuts a little bit close to the
bone the plot cuts a little bit close to
the bone as one might understand for a
group of people in particular and
probably more than just that group of
people but this group of people decided
to act and that's the group of people
that were affected by the shooting in
the movie theater a couple years ago in
Aurora Colorado they actually wrote a
letter to Warner Brothers saying you
shouldn't be releasing a movie like this
it glorifies violence you should be
working against gun violence not
promoting it and I can't imagine the
pain that these people feel still to
this day I've never been through an
issue like that I I don't claim to
understand how deep that pain can be but
I I can imagine that it's it's not an
easy thing to live with at the same time
I feel it's worth having a discussion
about so that we don't go too far with
this argument the idea that Warner
Brothers shouldn't tell a story
shouldn't release a film because of how
it effects a group of people is
something that I think goes too far and
again I'm trying to be as sensitive
about this as I can and I want to know
what you think so when I'm done sort of
talking about this I think you know I'd
like you to comment on it
the video we have had this discussion
many many many times and people who are
in favor of gun control are often the
same kind of people who argue with very
conservative sometimes religious
oriented Family Values claiming
politicians and spokespeople about video
games and television shows and novels
you know people who incite this kind of
violence who engage in this kind of
violence have literally millions of
influences that lead them to that
unfortunate number one rule and we
talked about people in their menus and
the the rule that they go with is always
the one that is number one on the list
the idea that storytellers should be
held back from telling age-old stories
of heroes vs. villains good versus evil
violence versus safety victims versus
perpetrators when you think about the
primetime schedules on NBC ABC CBS HBO I
mean you know the the cable channels the
idea that what they wrote in the letter
you know that's applicable if it's
applicable to the Joker movie it's
applicable to all storytelling all
production and that's where I kind of
part ways and again I again I can't I
can't tell you how hard this is for me
to talk about because I don't want
anybody thinking I'm saying to the
people who suffered with this in Aurora
get over it it doesn't matter your
thoughts your feelings don't matter
because they do I just feel as though
writing a letter asking a studio to not
release a film not tell a story to
assume that the film glorifies violence
rather than illustrates violence
vanquished or violence that
evil and the good that is around that
sometimes the bad guys win sometimes the
good guys win not going to see the movie
on their part I completely understand
but trying to stop others from seeing it
or from that story being told is a very
slippery slope and as I say those words
again I'm I'm very cognizant that I'm
not someone who understands or
appreciates how much pain these people
have been through what I do understand
is them wanting to do something them
wanting to make a change in the real
world and I guess what I want to remind
people is movies and television and
books they're not the real world they
can influence us along with all the
other things that influence us to do
good things to do bad things and
everything in between
again this is a tough one for me as a
performing artist I rail against anybody
saying anything that comes remotely
close to censorship or to book burning
or story you know tamping suppression
even people who have a really good
personal font and reason to do so and
just want to make life better
this isn't how to do it I don't think
just my opinion and again I'm trying
I've said it enough I'd like to know
what you have to say please in the
comments below let me know what you
think and certainly if you think I've
been insensitive in some way you know
tell me I hope I haven't I I need to do
better about tough things like this but
I'd like to know what you think so in
the comments below let me know what you
think about this whole thing about the
movie I'm so looking forward to seeing
it it's gotten rave reviews it
won awards in film festivals obviously
I'm a comic book fan and at the same
time I feel very very strongly about
both wanting to comfort and help victims
of that violence and ensure that
storytellers have no limits on what
they're allowed to say and what they're
able to illustrate both good and bad so
comments below please tell me what you
think I really appreciate it
I'm David H Lawrence the seventeenth and
I will talk to you tomorrow.