The Strategy Of Pre-eminence, Or, Service First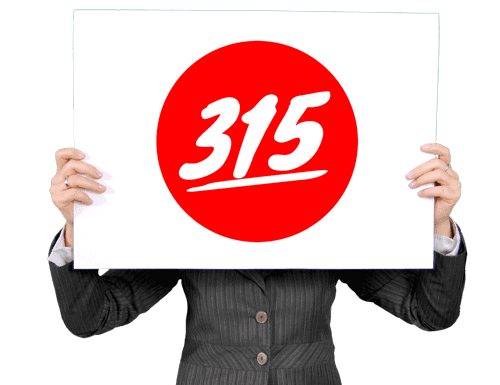 Hey there, hero!
I just got back to LA from a fantastic trip to visit my other tribe.
And I was reminded, over and over again, about a professional lifestyle choice I've made about being of service to people.
And doing so long before they become customers, if they become customers or not.
That choice has paid me back thousands of times over.
My question for you is…how do you put this to use as a performer?
Hope this helps!
David
Raw YouTube Captioning
Hey there, hero.
It's David H Lawrence the 17th, and I've just returned from Phoenix where I attended a live event with my other tribe that I
talked about the other day the plf tribe the product launch formula tribe and I always come back.
Super energized super jazzed being in a room with people.
Of like mind when it comes to marketing but also of like mind when it comes to service and one of the things that I was
reminded of over and over again, not that I need to be reminded of it because it gets really powerful in my life. Is this
idea that
When you have something.
That you offer as a product or service.
It's a lot easier to sell it if somebody already trust you.
And that idea of Service First?
Was also waiting for me in my inbox from a course that I'm taking taking an email course both delivered via email and
about how to write emails.
We want to make things better there and what are they saying there?
Jay Eminence AJ Abraham who is a very famous marketing consultant than and copywriting person and so on. It's what he
calls his strategy of preeminent. So that's a little bit highfalutin. I just call it Service First
And it's this notion that you don't become of service to someone.
Only after they buy something from you.
Only after you sell something to them.
Write some how money changes hands right?
You start being of service from the start.
It's really counterintuitive for some people because I've heard actors say well, why should I, you know do this for my
agent if he had nothing to do with it, or why should I do this for another actor? If it's not going to give me a part?
that the transaction
He's always going to be better.
When it's initiated without any sort of expectation of anything in return.
A great dear friend of mine used to say and again, it's another thing that that I find really useful and that is don't say
thank you with the expectation of you're welcome.
Or don't do something with the expectation of somebody thanking you for it.
Just do it to be of service.
And it is amazing that when you do that when you offer information for free when you offer support for free when you reach
out to somebody who's unsubscribed from your videos.
And say thank you for spending the time you spent with me.
Which I do all the time.
Even when somebody's upset with me these videos are too long and they're too often and why is it, you know, this isn't
what I signed up for.
Okay, but thank you.
For the time you spent with me when somebody writes me if it isn't something that I can't do if it's like he could you
help me design my studio. I can't do that. I don't have the time to do that.
But if it's a question that it's about something I teach worried about something I know.
If I can I always take the time to respond to people and I don't know whether you've experienced that or not. Let me know
in the comments below, but I believe that this.
Jay Abraham strategy of preeminence or my term for IT service first
Is so useful in our personal lives our business lives our professional lives our social lives being of service.
He's one of those Investments that pays you back.
Hundreds of times over I can't tell you how many times people have said to me, you know. Nobody has ever said that to me
before nobody has ever done that for me before.
you know somebody wrote me and said
I'm interested in doing audiobooks.
And should I take the ACX masterclass?
I won't be able to do anything with it for a long time because I got this family thing going on like a year ago. And I
said yeah, I would wait. I mean hopefully we'll be doing it in the future. I don't want to like
Say we want or say we will cuz we we make that decision as we go along, but if you got family stuff going on don't don't
add the pressure of taking the class.
And he wrote me back and he said really?
How I don't think anybody else would ever have said that.
And what happened?
He signed up for the class in the summertime and reminded me of what I said, I'd forgotten about it. But this whole notion
of
It doesn't have to be a quid pro quo.
It doesn't have to be because you gave me something I'll give you something.
how about
We make you know being Stellar awesome.
and just
Say okay. Here you go.
That helps great.
Hope that helps.
That's what I love. I love that. I just it gives you such a great feeling inside.
And you know what? Some people will take advantage of you.
Some people will take advantage of you. It's happened to me a lot.
in a way that kind of reminds me that people are human and that that menu item that number one menu item on their list is
the one that they go for
I would think.
It is probably resonates with you because the people that I've surrounded myself with the people that I attract the people
that are attracted to what I have to say, they tend to be of like mind and I'd like to know if that's the case if what
you're hearing make sense to you if what you hear about servisfirst is something that you either put to use in your life
already or sounds like something you'd like to put to use. Let me know.
comment below
Especially if you're on Veoh heroes.com leave the comments are that's where the conversation is sane and moderated. I'd
love to hear from you.
If you're not on the old Heroes list, please get on the list get at the bottom of the page and a joint it just fill the
form out and we don't share your email with anybody. We just let you know when we've got mad awesome things coming up and
at it, I appreciate you watching. I'm David H Lawrence 17 that thank you so much and I will talk to you tomorrow.