Please, Clever Copywriters…Stop Using This Term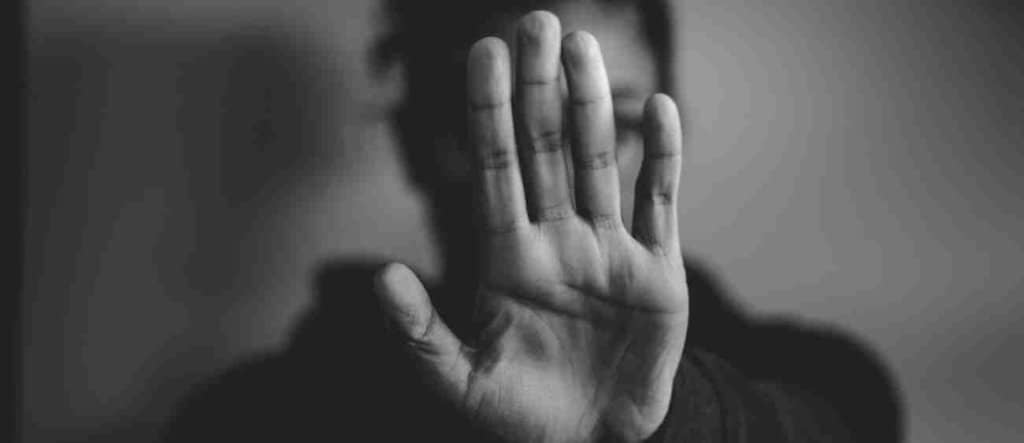 Hey there!
I've been railing about this for the last 20 years or so.
But it was only recently that I had a chance to get in touch with an actual victim of this simple mistake.
Hope this helps!
David
Raw YouTube Captioning
hey there it's David H Lawrence the 17th
and I've got a pet peeve I have to get
off my my my chest it's been a pet peeve
of mine for a long time I used to work
with windows boxes back in the days of
Windows 95 even before that with dass
with the original sort of text-based
Windows when Microsoft was trying to
imitate what Mac was doing back in the
mid 80s early 80s and ever since then
I've been sort of presented with this
this notion that the word slash and
backslash have been used interchangeably
it wasn't so bad before the web came
along in the early 90s but in the early
90s it was clear that Tim berners-lee
did not want the backslash being used in
any sort of path for the web he was a
Mac person a UNIX person didn't want
back slashes so it really rankles me
when I hear anybody saying backslash
when giving a URL happened the other
night on CBS Evening News Reena Ninan on
the weekend edition of The News said you
can get more on this at cbs.com or CBS
news.com backslash interview or
something and I'm like it's slash and I
guess he you know I really shouldn't
have to worry about it so much but the
marketer in me says if somebody sees it
that's one thing it wasn't so bad that
was on television but when somebody
hears it on the radio and they know the
difference between a forward slash which
is a slash and a back slash which is a
completely different character and
illegal and will not get you where you
want to go I wonder if the advertiser
suffers in terms of response and it
really rankles me when it's somebody
that I love and that should know better
and that is basically the situation with
zum-zum was running a whole bunch of
radio spots where they were saying yeah
get your free trial at zoom dot us
backslash radio and I'm in my car and of
course I'm yelling at the radio that's
not right it's slash radio and then I
thought to myself I wonder what their
response has been like so I have a
salesperson at zoom that I used to work
with I have a new one now but I called
them up and I said hey um I was
wondering if you could put me in touch
with your marketing people because you
know I got a thing that I need to tell
them about I think is important and I
got a chance to talk to the marketing
lovely woman at at zoom I actually
confirmed that it was the marketing
director by going over to LinkedIn and
seeing what her profile was and I told
her the situation and she said oh I
didn't even know I didn't even I didn't
even proof the script in that way I was
more concerned about calls to action and
benefits and features and all that sort
of thing and I'm like I wonder what your
response has been like and if people
actually typed the back slash character
rather than the slash character and she
said actually our radio stuff wasn't as
good as I thought it would now there's a
million different reasons why that could
be maybe they weren't giving making a
crushing offer maybe they were catching
people at the wrong time maybe they were
buying on the wrong radio station
there's a million reasons why I wouldn't
work but she said I always want to
minimize the errors that were making so
let me look into it so there's that who
knows what's going to happen and then
another thing happened with zoom on the
same day I don't know if you've heard
about this but zoom had an issue a
security hole that was discovered where
they were installing a little tiny web
browser like Chrome but like a little
tiny one to reinstall zoom in case
somebody accidentally uninstalled it
that's the the the poor man's version of
that story it was a little bit more
insidious than that it was possible to
to get on people's computers in a in a
certain way and zoom fixed it but now
here's what they did to fix it they
added an uninstall zoom command to the
Mac the Mac app it's only this is only
something on the Mac and you know where
they put it they put it at the very
bottom of the zoom menu each app has its
own menu named after the app and there's
a single command that has been at the
bottom of that particular menu and the
file menu before it before the Apple
menu was a thing and that's quit and
there are some people who prefer to go
to that menu
on the bottom they know that's where
quits gonna be rather than knowing that
command Q is the keyboard equivalent for
this please bear with me as I share this
with you I know it's really geeky but
the thing is I almost uninstalled zoom
twice I use oom every day and I always
quit by by choosing that thing cuz I'm
usually working with menus as I'm doing
things my my hand is already on the
mouse if I'm typing something there's a
better chance that I'll use a keyboard
equivalent but I almost uninstalled zoom
twice because of where they put it so I
had to send a note to everybody to my to
my sales person to this marketing woman
to zoom tech support you know and I got
back a note saying yes we got your note
so we'll get back to you as soon as we
can who knows what's going to happen but
it's dangerous because some people will
do it and they will see something pop up
and assume that is that the thing that's
popping up is do you want to quit you
know the Jewish mother interrogatory
that says are you sure you want to quit
I know you asked you wanted to quit but
do you really want to quit and instead
what it's saying is do you really want
to uninstall zoom and if you look at it
really quickly and you click it as oh so
who knows who knows if that's the case
but please clever copywriters don't
write backslash so that people saying
backslash say the wrong thing it's
always slash in a URL always never an
exception
honest to god if it's a public URL if
it's a URL with HTTP or HTTPS at the
beginning of it it does not have a
backslash in it just doesn't certainly
not one that you'd want to announce on
the radio in a commercial because you
want those URLs to be short anyway there
it is rant over sorry I took up your
time but my question to you is how do
you feel when somebody says something
that you know is incorrect that you know
is not going to help them is not going
to be beneficial to them what do you do
do you just ignore it cuz like that's my
choice I could do that
help me please I'm begging you
if you'd like to join my list I'd love
to have you on it so that I can give you
more useful things then maybe this was
on a regular basis let you know when
these videos come out if you want to see
those things in your inbox which I'd
love to make your inbox more useful go
ahead and find the SUBSCRIBE box
somewhere on this page and subscribe to
my list if you'd like to see the latest
episode of these videos that I just came
out with go ahead and click on that
frame there and YouTube will play them
for you I'm David H Lawrence xvii thank
you so much for watching and I'll talk
to you tomorrow.