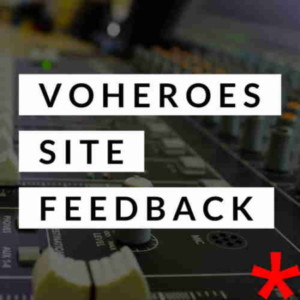 Site Feedback
This is where you can let us know what's not working (and even what is working, if you like) about the VOHeroes site. Please be as detailed as you can when you create a discussion about something that isn't working, leaving as many details as you can about what you want to do, what happens when you try, any errors that you get, etc. Also, taking screenshots and adding those to your discussion posts is really helpful.. NOTE: Once a problem is resolved, the discussion will be closed to further comment.
Be sure to click or tap on the SUBSCRIBE button below so you'll be notified when we update this area with responses to the discussions people create.
You must be logged in to create new discussions.