Getting Started In Voice Over (free)
Most of the courses on the VOHeroes.com site are paid course, but a few of them are absolutely free.
The Getting Started In Voice Over class is a free class that gives the student who takes it an overview of all that is needed to create a competitive VO practice. It is available to anyone who is interested in understanding the requirements we feel are necessary to be a professional voice talent.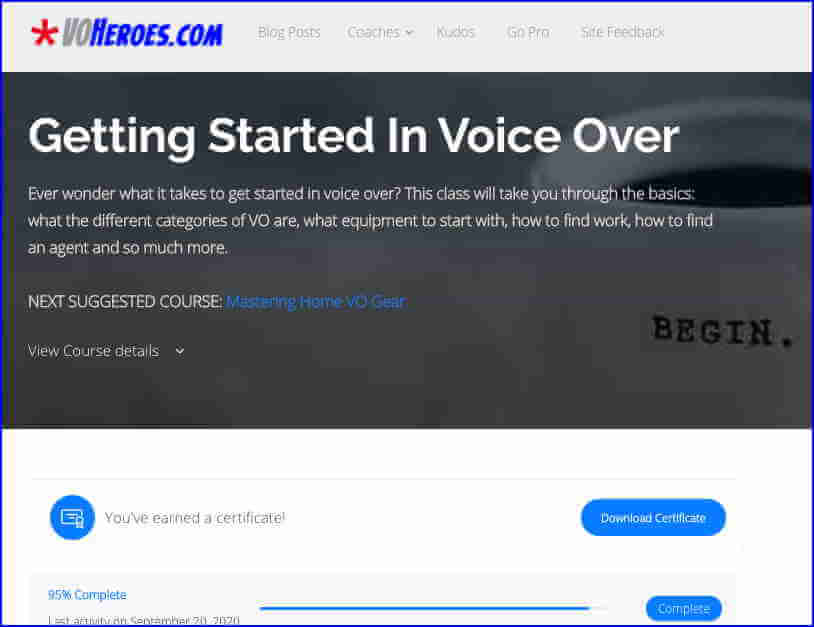 You can access this course at https://voheroes.com/start (and you already may have done so).
Again, there is no charge for this class, but it does require registration with our site and signup to our mailing list.