Accessing class materials
Most of our courses (in fact, all of the Pro Curriculum courses) have downloadable material, usually the clips that talent will use during workouts, and a set of slides that you can refer to without launching the whole class if you want to review what you've learned. All of these items are available in PDF format, and you download them on the main page of each course.
On that page, if the course has downloadable class materials, you'll see a link just under the header for the course. Here's an example, using our Voicing Commercial VO – Part 1 course to illustrate:
Once you find that link and open it, click on whatever items you find in that section and download them: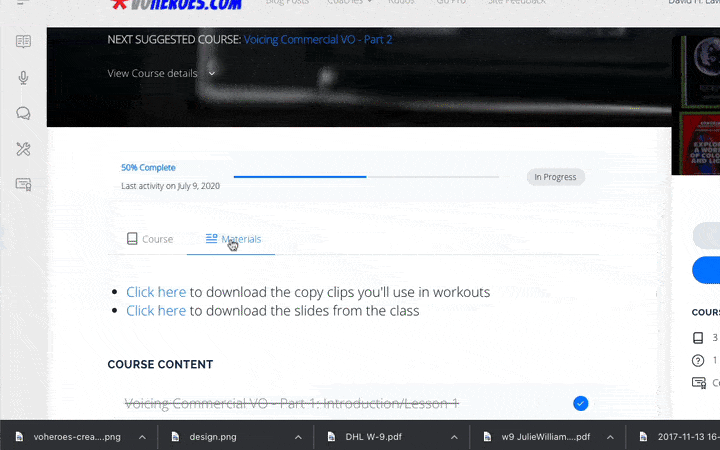 Put those materials in a safe place on your hard drive, and in the case of the copy clips, have them ready for your monthly workouts.
Now's a great time to remind you that if you are a VOHeroes Pro, you don't need to email a recording to us from those clips – you'll do that work in your monthly workout. The instructions you hear directing the student to do that are for people who take the classes who are NOT Pro members.